It's hard to believe that summer is winding down for Windells Camp but we've already arrived at Session 7 the last ski & snowboard session of summer 2010. The snow conditions have remained great throughout the summer offering up ample park space for the jumps, rails and pipe. Today we found counselor and coach Jesse with his crew of snowboard campers charging down Palmer chairlift. In his group was 16 years old Madison aka Maddie from Vancouver, Washington who stood out from the pack and rode with us for the afternoon to work on her tricks.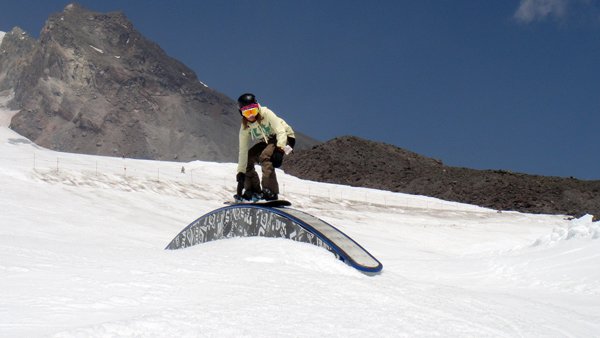 Is it your first time at Windells Camp? How do you like it so far?
Madison: Yeah, it's so much fun. The atmosphere is so much fun, it's a blast. I love it.
Why did you choose to come to Windells Camp?
Madison: Who wouldn't? It's the best and it's right in my backyard, course I'm going to come.
What'd you think about the park features today?
Madison: I really liked how there was a lot of easy stuff and harder stuff too. It was a good mix.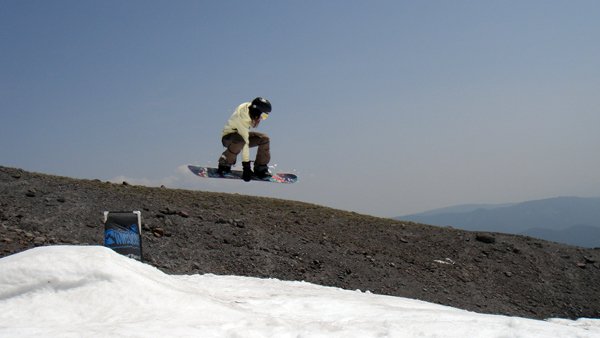 Who is your coach and how do you like the coaching so far?
Madison: Jesse is my coach, he's given me a lot of good pointers for the first day. A lot of kids in my group were helping me too.
What features were you working on today?
Madison: Mostly jumps, trying to get my 180 down.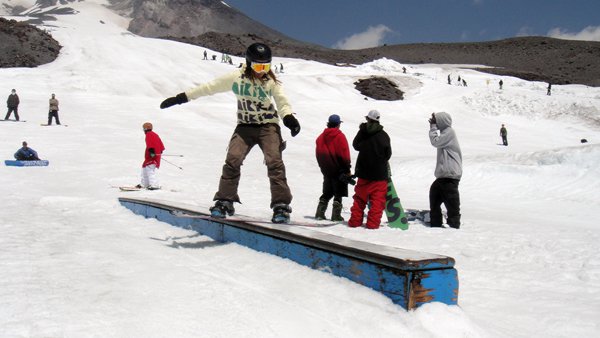 What tricks do you want to accomplish this session?
Madison: Definitely 360's.
What do you think of the on-campus activities?
Madison: I'm really excited for the sponsor nights especially the Betty Rides (girls one).
Any shoutouts?
Madison: Hi Harlow and mom and dad!
Related posts:Camper of the Day: Alessa
Camper of the Day: Chloe
Camper of the Day: KC