Session 5 has been a progression session as campers each day are stepping up their skills in our private park at Timberline. Coach Ashley has been keeping the skier girls hitting the slopes hard to dial in their tricks. In her group we found 17 year old KC from New Jersey who set out to accomplish tricks at camp and has been mastering them left and right.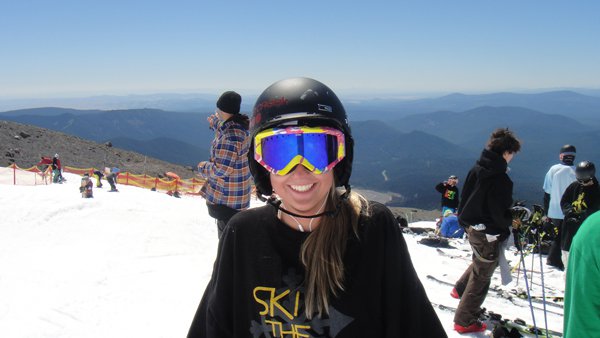 Why did you choose to come to Windells Camp?
KC: I want to get better at skiing.
Who is your coach and how do you like the coaching so far?
KC: Ashley Battersby! I love her to death, she's the sickest girl ever and is so good! She's helped me out with a lot, like get my 270 out and 270 on. We're gonna go for a K-fed soon.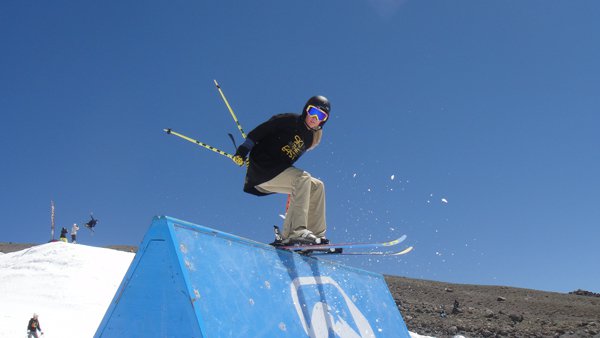 What tricks did you want to accomplish this session?
KC: I wanted to get 270 out and a K-fed and a 270 on so I've gotten them already. I just got a hippie killer today so now we're going to move onto jumps and see what I can get. I've done a couple flips but I want to get them better and definitely spins.
How do you like the on-snow features at camp?
KC: I like them. I like the box a lot just because it's really easy to learn stuff. Once you get it on the box you can move to the other things. I really like the skullcandy tube, it rides really smooth. I haven't hit the down flat down but soon.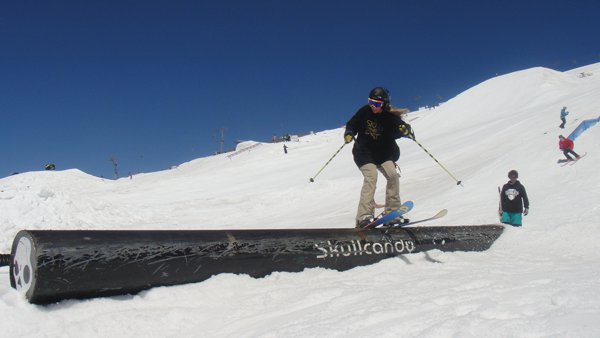 How do you like the on-campus activities?
KC: On-campus is awesome, I've won an entire new outerwear. I won pants one day, a jacket the next and a backpack so I'm stoked on the sponsorship nights.
Do you think you'll come back to Windells?
KC: If I can find the money. I'm hoping to be a counselor next year or just come out chill with some friends and visit the camp.
Congrats to KC for being a great camper to her coach Ashley! Stay tuned for more Campers of the Day this summer!
No related posts.