The last on-snow day of session 1 at Windells ended today and we found another camper of the day in the adult camp with Chris from Idaho. He was able to come to Windells this summer after winning a session to Windells in the Smith Rail Jam. Throughout this session he's been participating in the on-snow contests and turning heads on the jump line.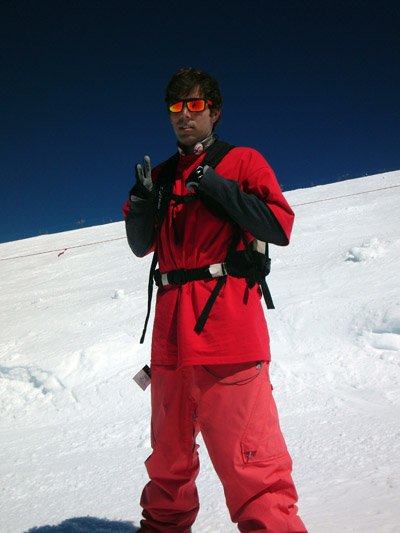 How do you like being an adult camper?
Chris: It's fun, we can do pretty much what we want and we don't have someone babysitting us all the time.
How do you like the activities so far?
Chris: They are fun, we got to skate BOB after the kids leave and get it all to ourselves so that's cool. When everyone is asleep we're out.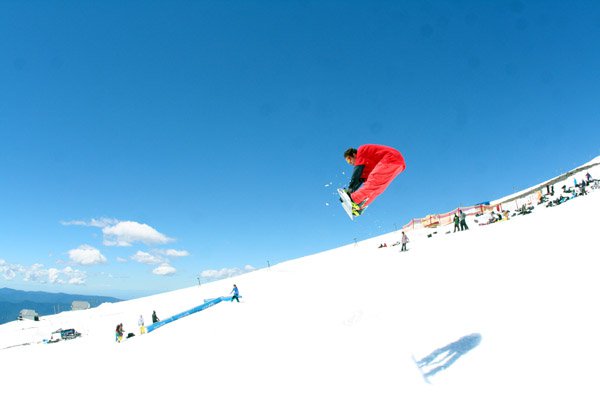 What were you working on at camp this session?
Chris: I've been working on my backsides and some front rodeo sevens on the jumps.
How do you feel about your riding now that camp is ending?
Chris: Better, I've improved a lot.
Would you want to come back to Windells?
Chris: Yeah I want to come back, it's awesome to ride in the summertime.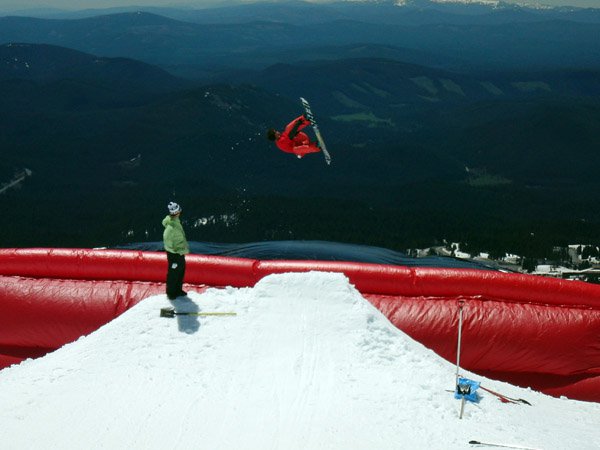 Thanks Chris for being a adult camper at Windells this summer! Session 2 starts on Wednesday! Stay tuned for more Campers of the Day!
No related posts.