The Camp of Champions in its tireless quest to have the best park in the world has stepped it up again. For summer 2010 the camp's private terrain park, which already the largest summer park in the world, is expanding in size and is going to be 20% bigger.
Ken Achenbach, The Camp of Champions founder and director says, "Every year I hound Whistler Blackcomb for more space, and the answer is usually no. This year the answer was yes. YES! By the time the word "YES!" was out of my mouth I was already dreaming up things we could do with the extra space. Campers and pros already call our park one of the top three parks in the world winter OR summer, so this expansion will put us higher on the 'Best Park Anywhere' list."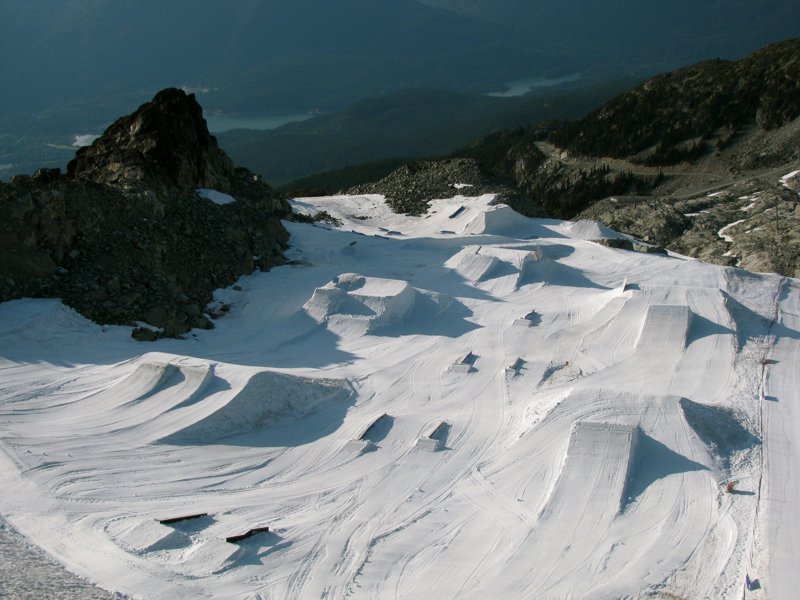 Picture this...only 20% bigger.
Steve Petrie of Arena Snowparks, who built the 2010 winter Olympic halfpipe, has scoped out the glacier to see what to do with the new space. This summer the COC Park will see an expanded array of beginner, novice and intermediate features providing campers an even greater opportunity to progress their skills. An urban, skate style plaza area will be added to the camps existing selection of rails, which will be a first for summer any camp in North America. Lastly a competition sized big air feature is being added to the camp's already legendary array of jumps, so the pros can send it for the campers.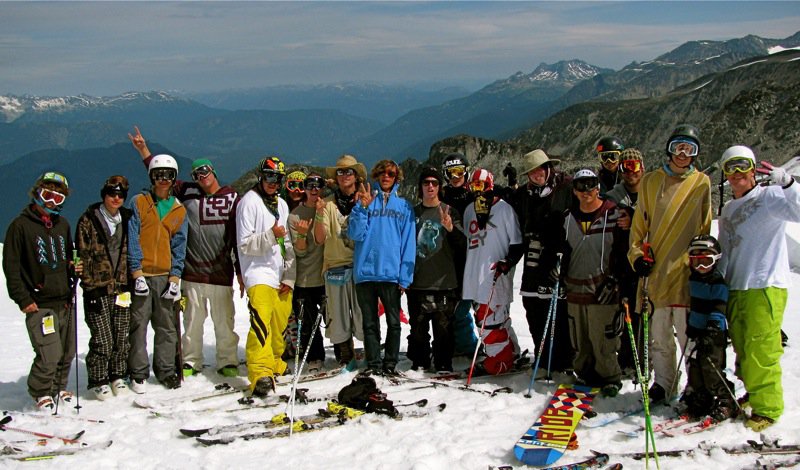 As if things couldn't get any better the camp's host mountain, Whistler Blackcomb, is experiencing it's 2nd snowiest season ever with over 14 metres or 47 feet of snowfall to date. All that snow is sitting on the glacier, waiting for Arena Snowparks to shape it into one of the sickest parks on the planet. Get ready to hit the even larger, largest summer snowpark, now with 20% more space, and 20% more jumps, features and rails for summer 2010.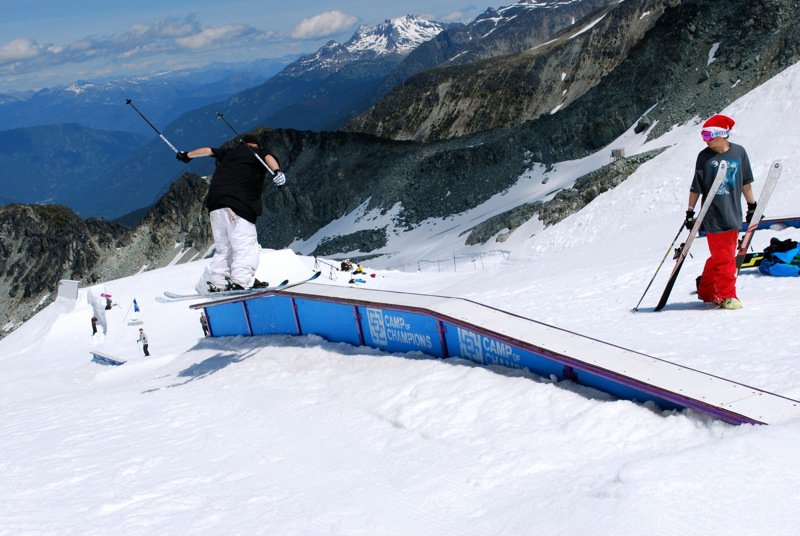 The Camp of Champions now in its 22nd summer, uses the amazing combination of top pro riders as coaches, the largest private snowpark on earth, daily Pro Photo Shoots with video and still photographers, and so much more to make a camp experience that can't be beat. With our own dorms and compound filled with the coolest, most fun stuff you will find anywhere, we run with all settings cranked to 11 all summer. With Whistler, the host village of the Winter Olympics as your home, you will learn so much in your time with COC that it will feel like you just got an extra season of riding in just a week.