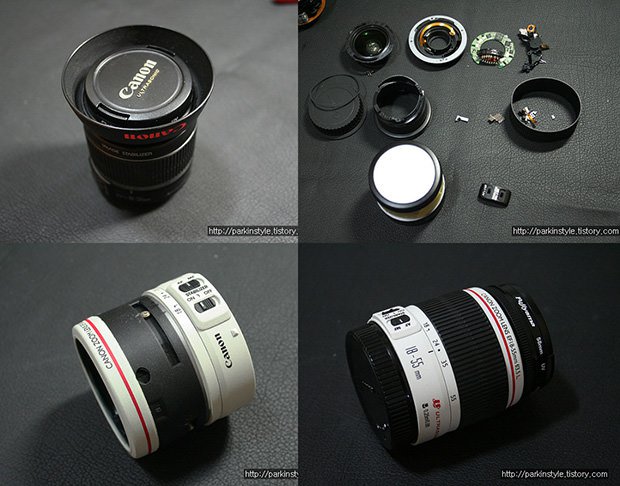 A week ago we published a tongue-in-cheek post on how to improve the quality of your Canon kit lens by painting a red ring around it. While that wasn't intended to be taken seriously, we were pointed to a Korean workshop named Park in Style that actually takes custom lens body work quite seriously. What you see above is a Canon 18-55mm kit lens that they disassembled, painted, and then reassembled to look like a Canon L lens!
Here's some more before-and-after shots of lenses they've "upgraded":
Nikon AF-S 200mm painted white: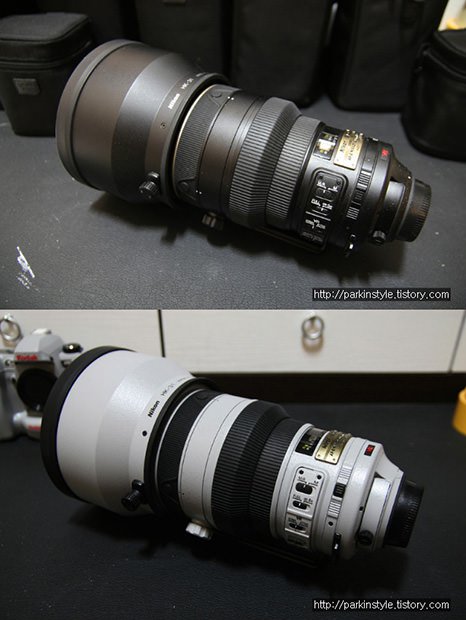 Two Canon 50mm f/1.8 Mark II primes turned into black and white L lenses: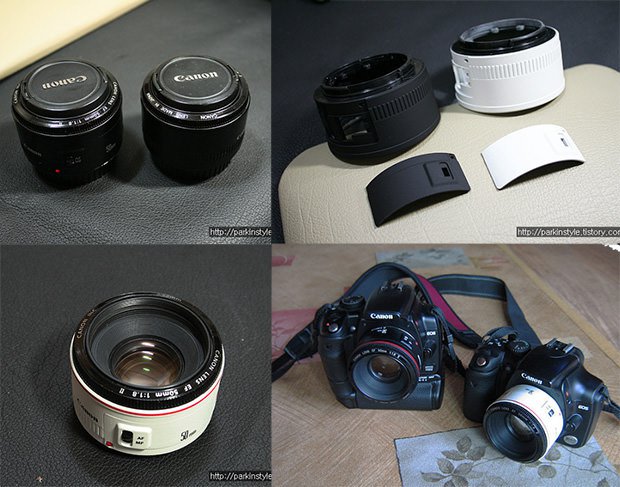 A Canon 300mm white L lens transformed into a black one: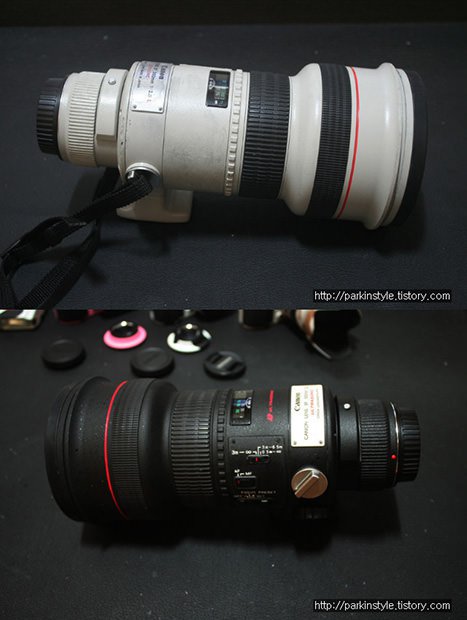 A Nikon 70-200mm with its tripod mount ring and lens hood turned white: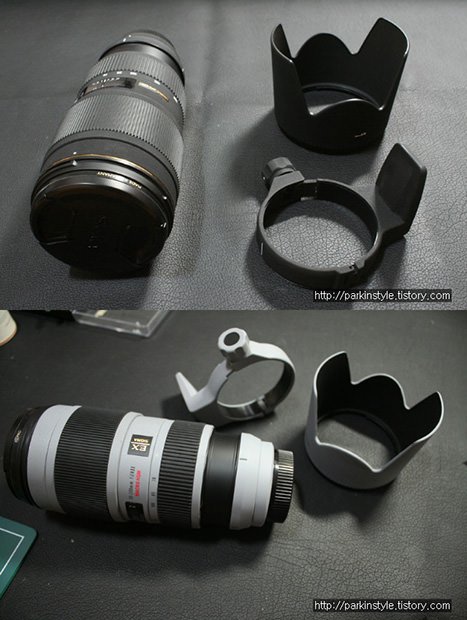 Thanks for the tip, Daniel!
Image credits: Photographs by Park In Style