For what was supposed to be a beautiful cruise above Mont Blanc for many, turned out to be a nightmare for some. The Valle Blanch cable cars normally offer a 3 mile ride with views of Mont Blanc, the famed Aguille du Midi, Pointe Helbronner and all the surroundings. Unfortunately, the cables somehow crossed up causing a few cars to get stuck, turning this 30 minute ride into an overnight rescue.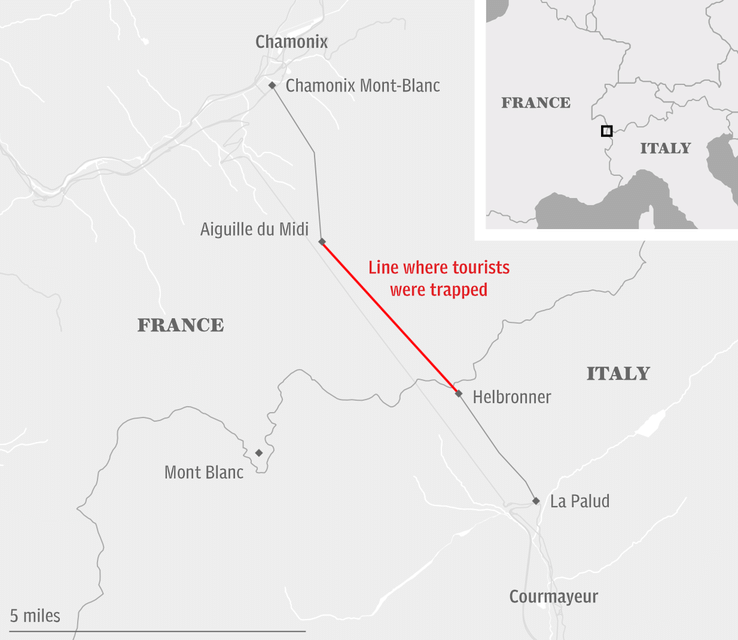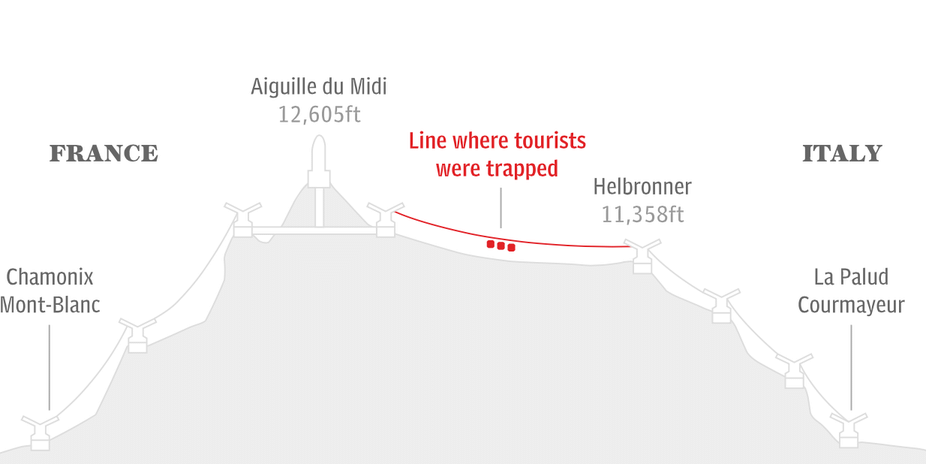 Helicopters were initially sent up to begin the rescue, but impending weather quickly sent them back down. They were able to rescue 48 people by helicopter before the night fell and the weather got worse, all the while about 30 others in the cars closest to the ground were able to belay down safely. For the last 30 people, it turned out to be a gloomy night forced to be spent dangling above, putting emergency blankets, energy bars, and bottles of water to good use.
https://www.newschoolers.com/videos/watch/837588/Tourists-rescued-from-Mont-Blanc-cable-car
Finally the morning came about, the light was shining bright and the rescue team was able to get the remaining passengers to safety. 8 a.m. rolled around and they had been able to repair the cable cars, allowing the tourists to finish out their ride in true form. Despite the rescue mission being postponed, kudos to the rescue team for being able to get all 110 passengers down safely, without even any minor injuries.
One of the tourists can be heard iterating, "Really quite an experience." Whether that experience was good or bad is up to one's interpretations. I can't speak for others, but I for one would not be hyped on spending the night up there after seeing those aerial shots.