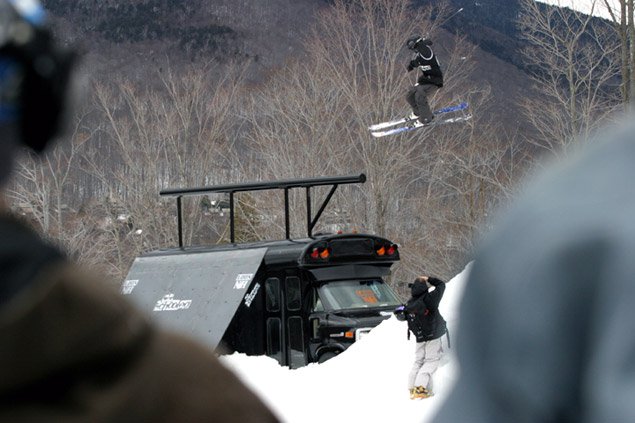 Photos: John Webster/Red Bull SchooledWhat do you get when you pit teams from seven of the top ski academies against each other in the Loon Mountain park and superpipe? The Red Bull Schooled Ski session, that's what.In its second year, Red Bull Schooled brought out teams of four riders from each academy (three guys and one girl), competing against each other in slopestyle and pipe contests, as well as an "Extra Credit" session at the end of the day on a huge school bus rail. Colby West and TJ Schiller were on hand to judge the competition and drink lots of Red Bull.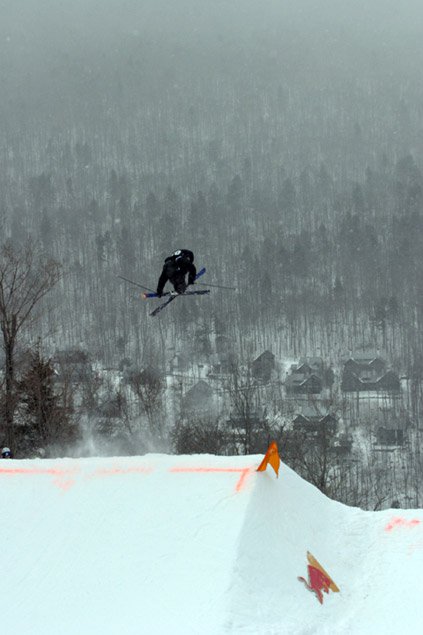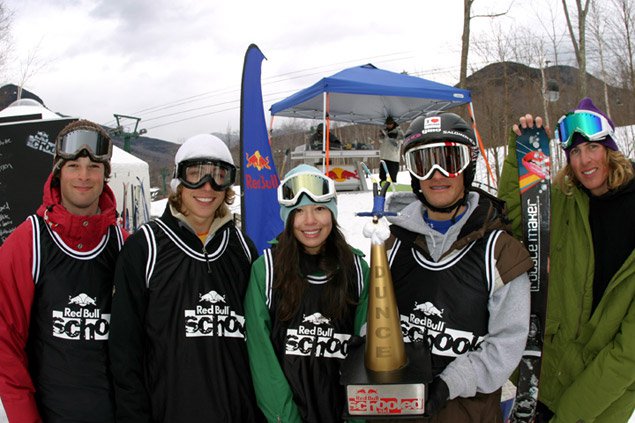 Carabassett Valley Academy's team of Banks Gilberti, Evan Schwartz, Marshall Lacroix and Sophia Peer were the day's valedictorians, leading CVA to first place and claiming a $2,500 tuition endowment for their school and the Red Bull Schooled trophy. Chris Logan from Mount Snow Academy and Allie Lee from Waterville Academy were the overall male and female top scorers, and Andrew Hathaway, the only skier to spin onto the bus rail, won the Extra Credit session.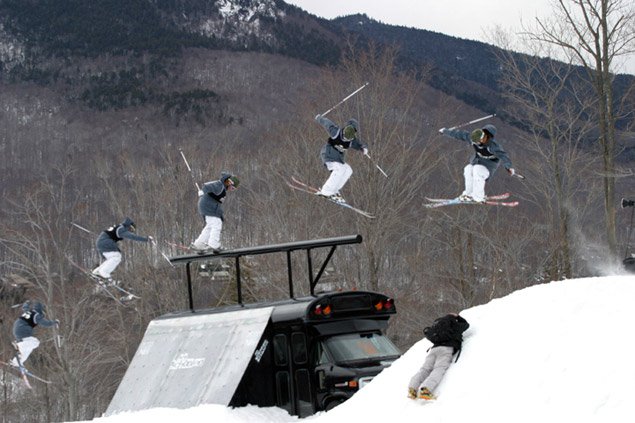 FINAL RESULTS1st Carrabassett Valley Academy (CVA), ME2nd Waterville Valley Academy (WVA/BBTS), NH3rd Waterville Valley/Holderness Academy (WVA/Holderness), NH4th Mount Snow Academy (MSA), VTTop male overall scorer – Chris Logan (Mount Snow Academy)Top female overall scorer – Allie Lee (Waterville Valley Academy)Extra credit "jib session" winner – Andrew Hathaway (Waterville Valley Academy)For more information, visit
http://www.redbullschooled.com
.