2011 Ford Campus Rail Jam Tour ? CU BOULDER RECAP!
Photos by: Drew Diehl
Words by: Garrett Bright
For the full photo gallery click HERE!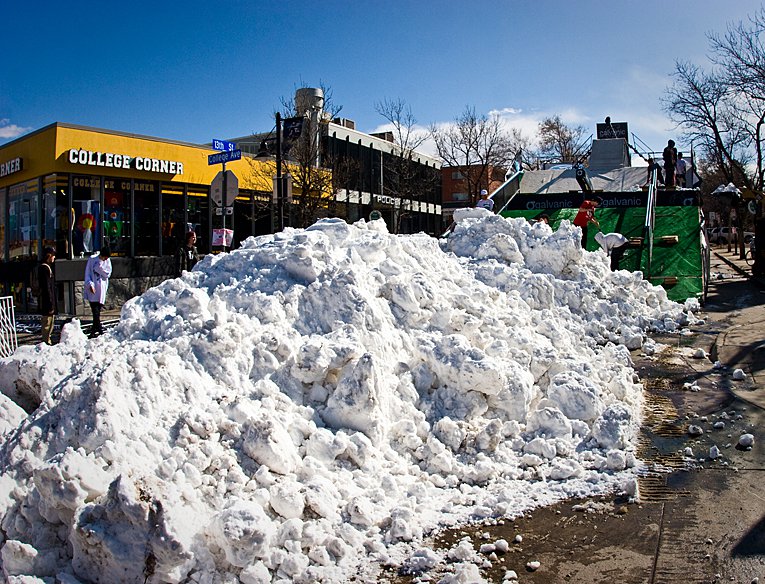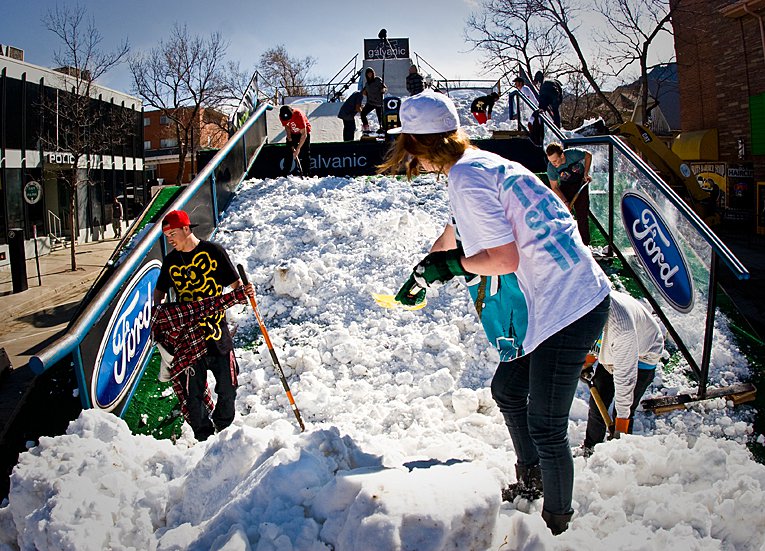 If there?s one thing you need to know about Boulder, it?s that the locals absolutely rip. CU sometimes catches a bad rep for the herds of trustafrians, excessive dupstep, and overabundance of ?medicine dispenseries? scattered about town, but if you look past all the smoke and wompwomp, Boulder is still a legit shred destination.
With Salt Lake City in the rear view, the Galvanic Design boys rolled into town with high expectations for the fifth stop of the 2011 Ford Campus Rail Jam Tour. After sifting through over 170 applications, it was clear that the riding was going to be heavy. As the crew promoted around town they were constantly bombarded by hopeful riders doing their best to schmooze their way into the comp. The Boulder shreds are hungry!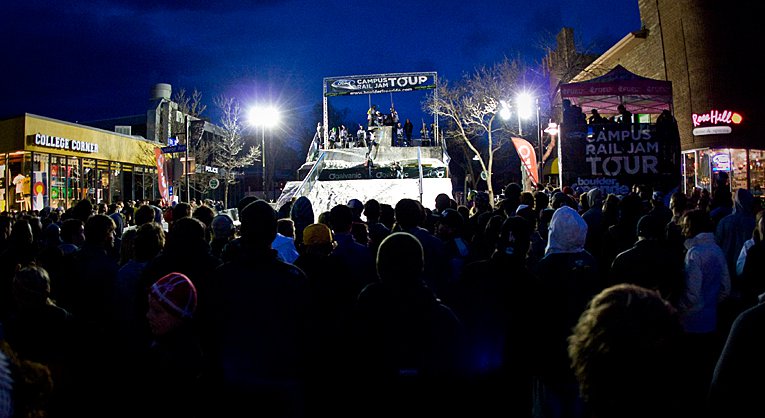 The first heat opened up with bangers right off the bat. No need for warm-up runs in Boulder. These kids are born with skis and boards strapped to their feet in these parts. As waves of riders threw down, it was apparent if you didn?t bring you?re A-game you were going to be left in the dust. Backside, frontside, switch, flips?you name it?it was thrown. Nate Codero, Ethan Anderson and Ben Girardi were a few of the snowboarders setting the standards of steeziness in the first heat.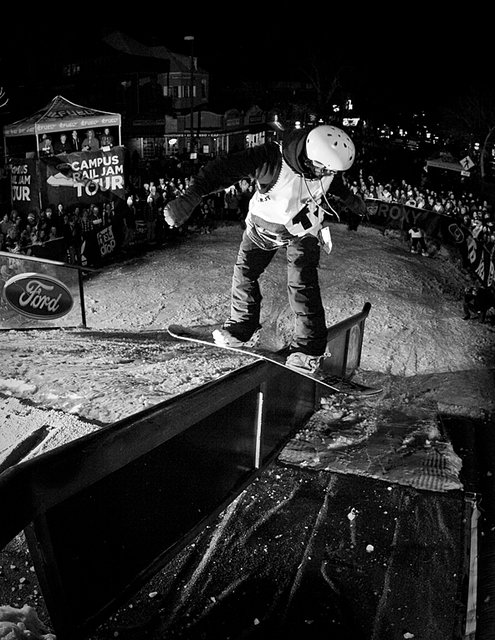 With bass thumping and the crowd screaming, the second heat took off with an explosion of skiers. If you were a judge, we feel sorry for you. It was one jaw-dropping trick after another for a straight 40 mins. Cam Boll, Will Berman, Clayton Villa and Sean Jordan were amongst the many skiers tearing the setup apart. Stomping tricks can be exhausting, thankfully Neuro was there making sure everyone was fully hydrated as well as full mind stimulation.