Passion. Progression. Community. Energy. Life. Love.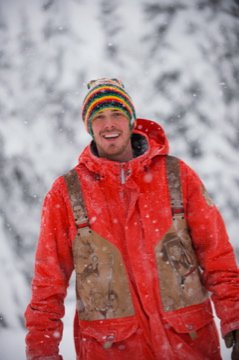 Photo by Scott Markewitz
CR Johnson crafted a portfolio of positivity and productivity in his career as a professional skier. His enduring legacy is that of a pioneer, a visionary and a will to triumph over adversity. CR's creativity flourished on the snow, with his designs for outerwear and with his own signature ski. The Truckee-Tahoe area is blessed to have the Johnson Family nearby which, has led to the development of the CR Johnson Healing Center.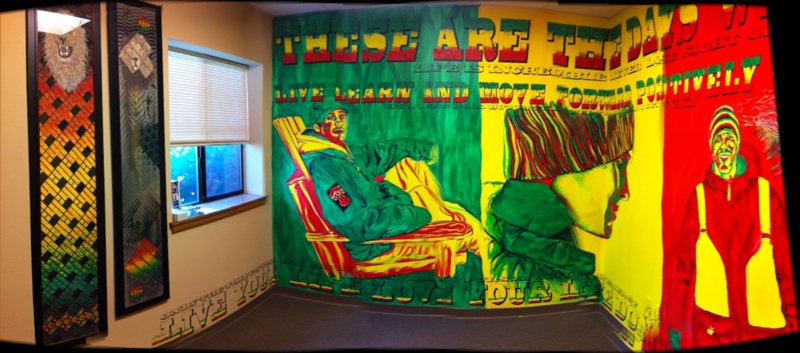 Photo by GP Martin
On June 1, 2011 the High Fives Foundation re-located headquarters to 10775 Pioneer Trail #108 in Truckee, Califorina. The new space has three rooms, which provides a place for Winter Empowerment Fund - Highlighted Athletes, and those involved with the foundation to work out at their comfort level in a setting conducive to healing. With a tremendous sense of encouragement and positivity, the CR Johnson Healing Center inspires greatness. Additionally, the fourth office space serves as the nerve center for all High Fives Non-Profit Foundation work, business and creative processes.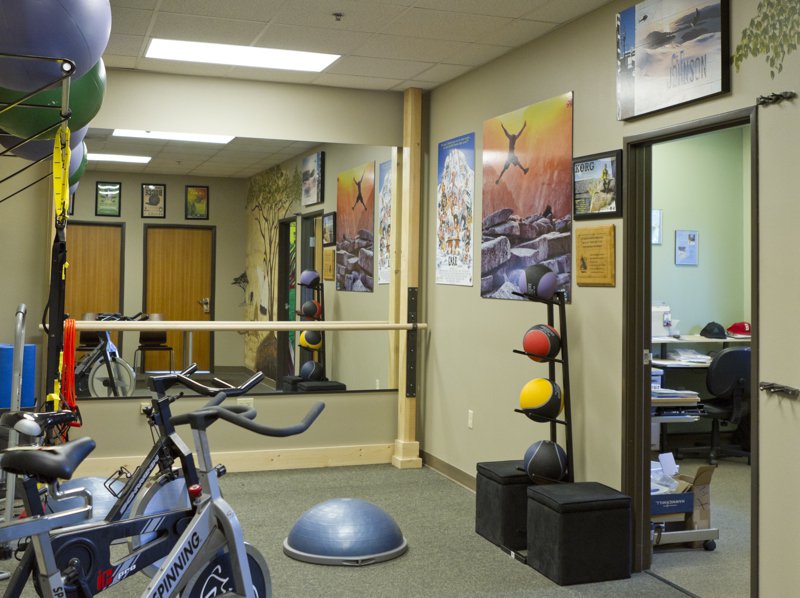 Photo by Roy Tuscany
The CR Johnson Healing Center has a room with an Infrared-Sauna, a room for healing (including chiropractic therapy, acupuncture and physical therapy) as well as a work out room replete with the best in adaptive friendly exercise modalities and equipment. Those that work and train at the Healing Center are constantly motivated by the presence of CR in all that is represented on the walls and in his amazing spirit. In the weeks to come, new programs will be unveiled that will bring the CR Johnson Healing Center to life with scheduled therapy sessions and instructor based workouts.
On August 10, 2011 the High Fives Foundation held a rafting trip to celebrate CR Johnson's birthday on the Truckee River with IRIE Rafting Co., 45 close friends, family members and fans. The weather was beautiful, the river was relaxing and the rapids got everyone's blood flowing. Following the Boca to Floriston, Califorina stretch of rafting all that participated made their way to the CR Johnson Healing Center in Truckee, Califorina for a soft opening of the new Healing Center. All in attendance received a catered lunch from the Full Belly Deli in Truckee and a CR Johnson Memorial Fund "Heart of a Lion" t-shirt.
CR Johnson Birthday Rafting Trip from HighFivesFoundation on Vimeo. Courtesy of Nik David of Unofficial Networks.
CR's incredible energy led to a legacy of positivity and a sense of community that is embodied in the CR Johnson Healing Center. Local artist, Andy Spotts, completed commemorative mural paintings on several walls. The art features amazing imagery and quotes that invoke the powerful messages that CR Johnson communicated to the world through his words and his skiing. To be in the same room as these murals is to feel the impact that CR continues to have on all those that "live, learn and move forward positively!"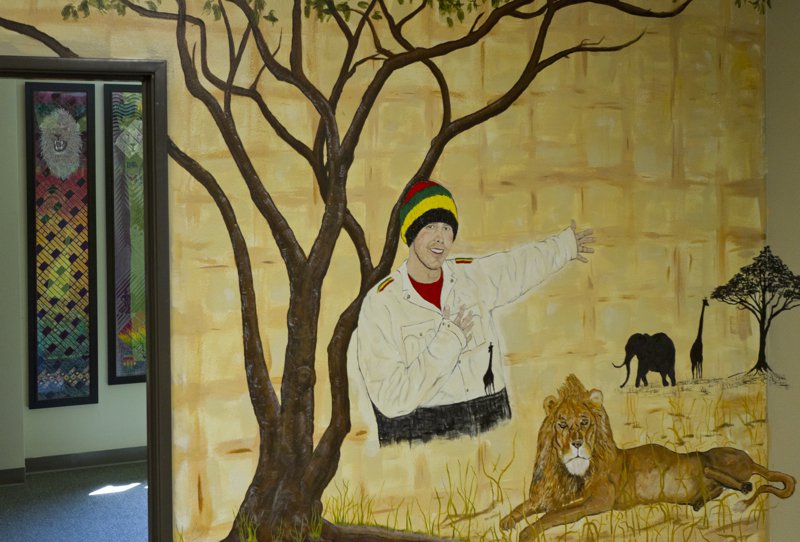 Photo by GP Martin
The High Fives Non-Profit Foundation (Truckee, CA) helps oversee the CR Johnson Memorial Fund, which provides funding for alternative modalities of healing for individuals suffering from traumatic brain injury so they can "love the life they live."
Mission statement: "The CR Johnson Healing Center provides resources for athletes in recovery from sport related injuries and Traumatic Brain Injury (TBI). Resources include: physical therapy, acupuncture, massage and more."
• To learn more about the CR Johnson Memorial Fund, TBI or to donate, please point your browser to: http://www.crjohnson.org
•
"Like" the CR Johnson Healing Center on Facebook at http://www.facebook.com/CRJHealingCenter
• Please stay tuned for more updates, information and events at http://www.highfivesfoundation.org
• 4FRNT CR Johnson Memorial Skis are on sale at http://www.crjohnson.org/donate.html#CRJski and are available in 180 and 188cm lengths and will be delivered with a branded sticker with a short message regarding the CRJ Memorial Project, the donation to the CRJ Memorial Fund, and the mission of the CR Johnson Foundation.