Lars Chickering-Ayres just represented the skierboyz hard Following another skierboyz victory with Dylan Crossmans win on the FWT stop at kirkwood. Lars skied northwest baldy fluid twice and took that double drop like everyone else who skied it invisioned, but reality would not let them execute. Stomping an insane line infront of your crew and a whole ton of stoked spectators is priceless. Congrats! Continue the stoke with a few photos of Lars from the coalpit headwall. photos are all from orange hat dan curran. Great Job!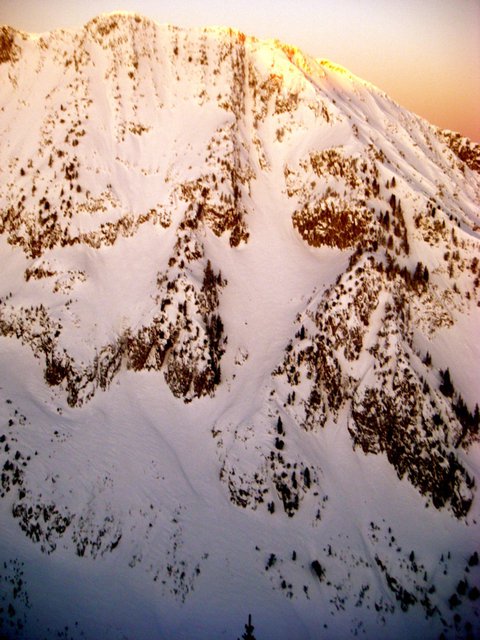 First light on the "dresden face" "needle" and the "coalpit" coalpit is far right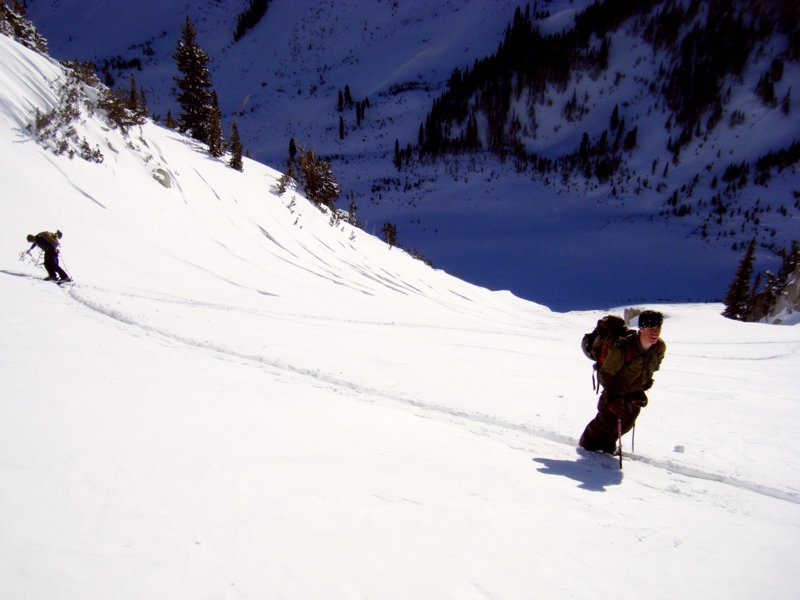 Skinning the needle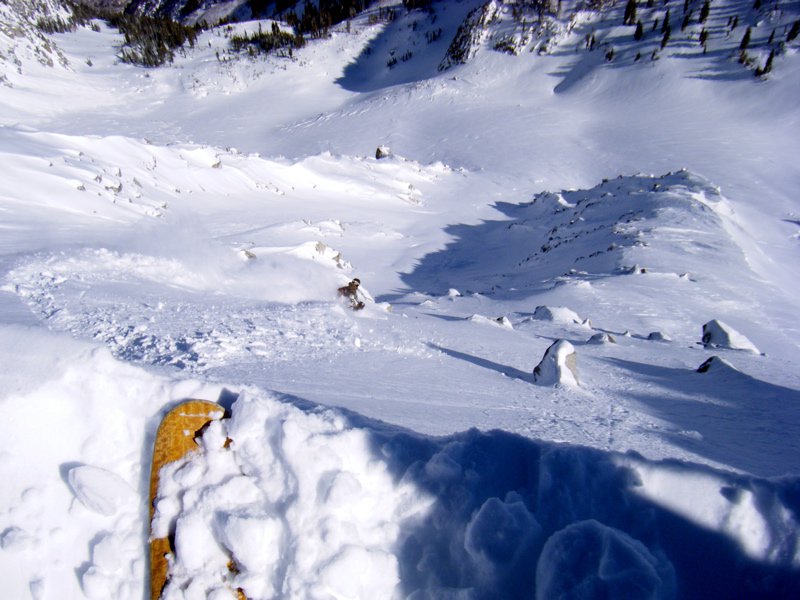 Lars headed down, 1700 vertical between him and the floor of the headwall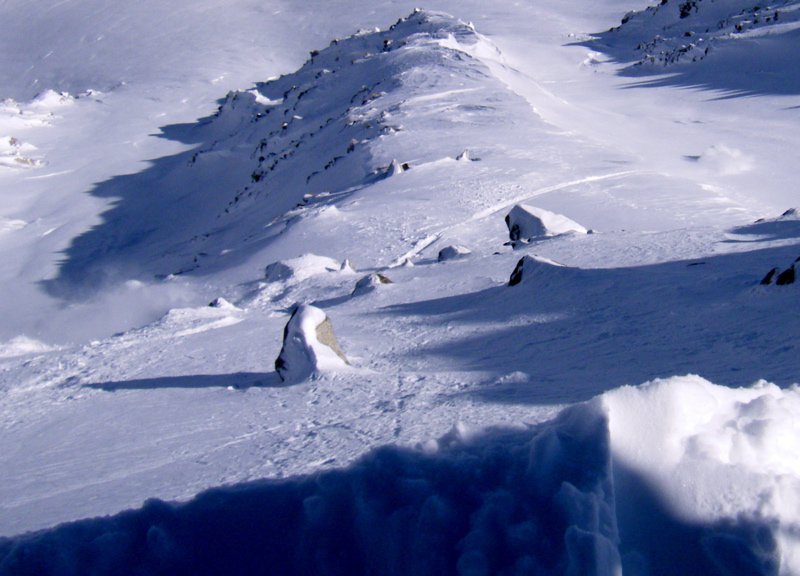 Lars' first turn. The ridges dividing the football field width snowfields are massively rocky even on deep snow years, didn't seem to phase him.
After thousands of vertical skiing trees and gullies, coalpit gulch exits over a 70' waterfall. Here Lars shows the group the straightline to mandatory left turn.