CR Johnson passed away today skiing at Squaw Valley today. We are still waiting for more information, but the shock of losing such an amazing skier has hit me personally very hard. CR was always an inspiration to my skiing, I looked up to him during my high school days like kids look up to Tom Wallisch or Bobby Brown today. I found an Excerpt from one of my first big interviews ever (with Powder Magazine), I was on my way to my first X-games and I had this to say:
POWDER: It's been a dream of yours to ski in the X Games for quite some time. Any goals for the Games or beyond?
Ever since I saw Tony Hawk land a 900 there, and C.R. Johnson doing 1080s at that man-made jump in San Francisco, I felt the energy generated there has got to be some of the best in the history of sports. I just hope to get people's attention by skiing at the Games, if not for me than for the sport.
This year I got the chance to ski with CR at the Linecatcher event in France. Seeing him ski so well and take 2nd place was awesome. Tanner Hall noted in a speech how he was so happy for CR being able to come back so strongly from his head injury in 2005. CR had one of the most positive attitudes I have ever seen in a skier. We were all competing in France but he brought everyone together in a way that was so fun and made it seem like we were all a bunch of friends enjoying the mountains. When I returned from France I got to sign posters with him before the Powder Awards. Once again I got to experience his positive attitude, he was so stoked on just the fact that us athletes could gather and sign posters for Smith fans. When I was a youth I bought a pair of smith goggles, solely because CR could do a 1440 and he wore those goggles.
I only knew CR personally for a short time, but it is a time that I will Remember forever.
He has done amazing things for the sport of Skiing and he will be forever missed. I will never forget the way he influenced my skiing, my life and the way he made skiing feel the way it should feel, fun.
Here are some photos I took of CR during my 2010 Season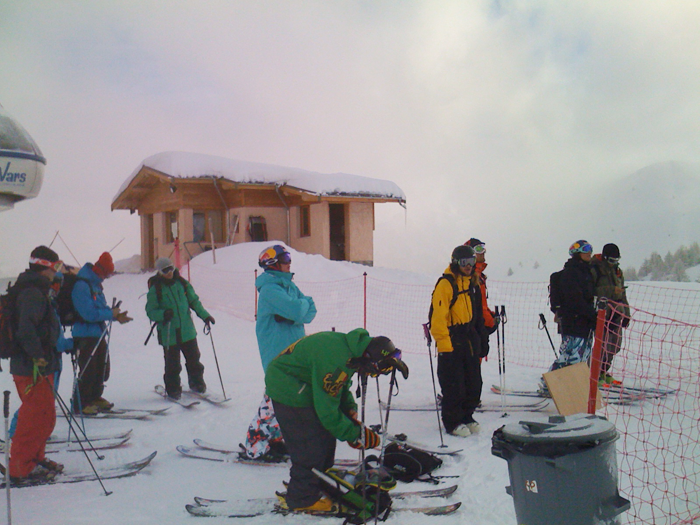 CR and the rest of the athletes looking at the Linecatcher Venue. CR was so focused during the event, but at the same time you could sense how much fun he was having.
Team Smith Poster Signing. Everyone was having the best time, CR was always stoked to see the people around him having a good time.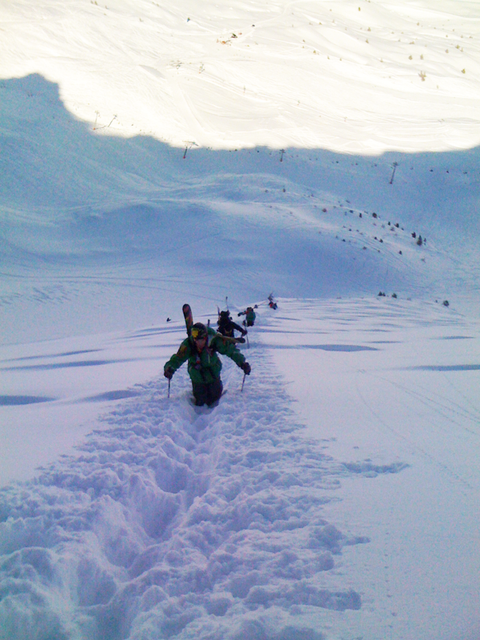 CR Hiking in France. You will be Missed, and what you did for skiing will always be remembered.
No related posts.