Two weeks back we launched a brand new dPS eBook – Natural Light: Mastering a Photographer's Most Powerful Tool.
We've seen an amazing response to the launch with some wonderful feedback coming in and people reporting both inspiration to shoot more natural light shots but also feeling that they now are equipped with the knowledge to go and do it.
Win up to $1000 USD in Lenses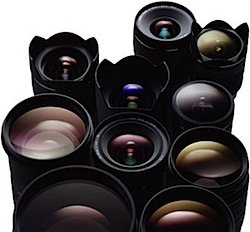 We launched Natural Light with a 25% discount for early bird buyers but before we end that discount we thought we'd add one more sweetener for those who pick up the eBook in the coming 2 weeks.
Everyone who buys a copy of Natural Light before Tuesday 22nd May (including those who already have bought one) will go into the draw to win a lens prize pack with your choice of lenses to the value of $1000 USD from B&H Photo and Video.
The Prize
The winner can choose a combination of lenses to suit their needs. So Canon owners can choose Canon mount lenses. Nikon owners can choose Nikon mount lenses. Micro 4/3 camera owners can choose lenses to suit their cameras.
The winner can choose to spend their $1000 USD on one single lens or might choose to buy 2-3 lenses (as long as they total up to $1000).
For example: Canon owner might choose a 50mm f1.8 ($119), a 17-40mm f/4L ($779) and a couple of filters to bring it up to $1000 OR they might simply get a 24-105mm f/4 which is worth almost the full $1000.
FAQ
Based upon previous competitions I know we'll get a number of questions on this so here's some FAQs:
what if I already purchased Natural Light? – you're in the draw and don't need to do anything else
is this open to all international readers – yes, everyone. We'll ship the lenses to you anywhere at our cost. Our preference is to use B&H Photo and Video but if you live outside of their delivery area we'll work with a local supplier to you to get you your lenses.
can I enter more than once? – no, there is one entry per person. Multiple purchases of the eBook only get you one entry
are there any conditions of entry? – yes, just one. The only condition of entry is that you allow us to publish your name on the blog when you're drawn as a winner (we'll keep any other details private). This way everyone will know who has won (we've previously had winners ask not to be named which has been difficult to be transparent about winner announcements).
Here's the deal in a Nutshell
Buy Natural Light before Tuesday 22 May and you get:
25% off the eBook – worth $19.99 you get it for $14.99
an entry into the $1000 lens giveaway
Plus (and most importantly) you'll come away from reading the eBook with some inspiration and knowledge to go away and take magical Natural Light images – this eBook has the potential to transform your photography!
To enter simply buy Natural Light before midnight on Tuesday 22nd May (Eastern US time). We'll draw the winner that evening and notify them of their win and then publish their name here on the dPS blog. If the winner doesn't respond within 7 days we'll draw another winner and publish their name on the blog.
As this post goes up you have 2 weeks to take advantage of this offer ? so don?t hesitate and pick up your copy of Photo Nuts and POST here today!
Post originally from: Digital Photography Tips.
Check out our more Photography Tips at Photography Tips for Beginners, Portrait Photography Tips and Wedding Photography Tips.
Buy our New Natural Lighting eBook and Go in the Draw to Win $1000 worth of Lenses