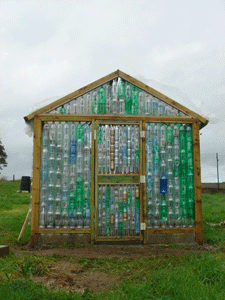 The past few days we've begun the construction of a greenhouse here at SASS. The hotel we've been staying at has collected bottles for us and we just got a bunch of local businesses on board to help out too. With the lack of a serious recycling program here in Bariloche, this is a perfect way to use something old and make it new. The finished product will look like the photo above.
We had to strip the bottles of the wrapping and cut the bottoms off to make them stackable. Here's Emma Lande, one of the campers, doing her part to help out.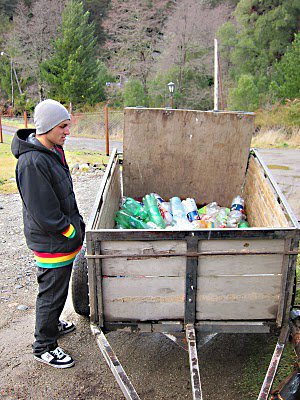 Once they are cut and ready to go, we had to collect a bunch of bamboo which, strangely enough, grows in abundance in our backyard.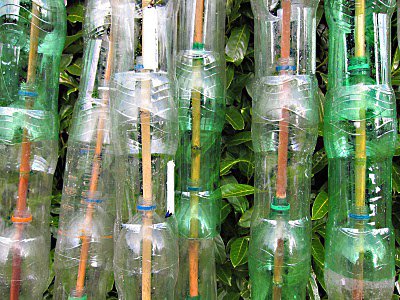 Next step is to string the bottles like beads onto the bamboo. In the end we will have used 1,500 plastic bottles to create this greenhouse. Our plan is to leave it at a school and talk to them about the use of the greenhouse and recycling. Can't wait for that day, so I'm heading out to string more bottles right now, but I'll keep you posted on the progress!