What, oh what, have I missed out on in this beautiful country? A solid 4 days of partying, an unimaginable ski competition come to life, topped by one of the most beautiful morning landscapes I have ever seen in my life. And I can't shoot it, I cant stop to admire it, I can only watch it pass me by through my breath fogged train window. One final goodbye from Budapest: A melancholic feeling of amazement and regret. Even when I thought I have seen the best this city has to offer, it still has the ability to amaze me.The three bands on my arm pretty much tell the story of my week here. On the right, the Grandio Party Hostel Members badge of honor. A tribute to the great men and women who drink till they cant feel feelings. Every day and night, every day of the year. My left has two bracelets that I hope to see again soon and often. My press pass, as well as a VIP bracelet. These two hard earned pieces of plastic were the result of mischief and luck, granting me unrestricted access to the oddest, but most unique skiing competition of the season.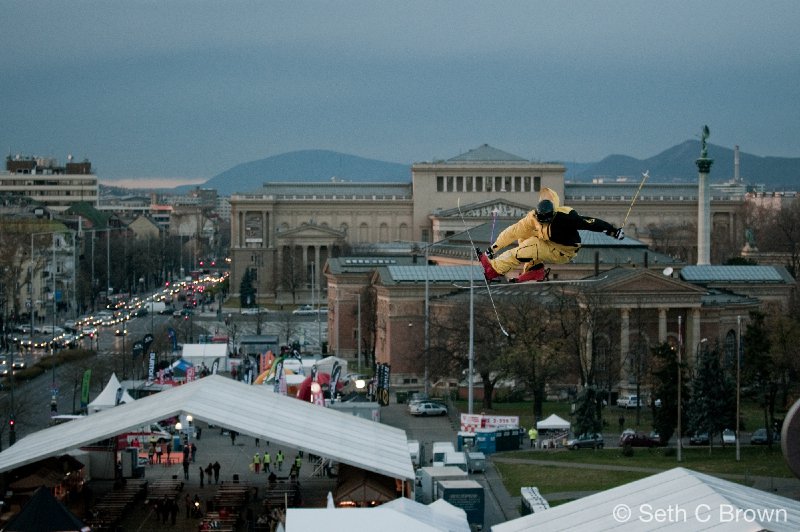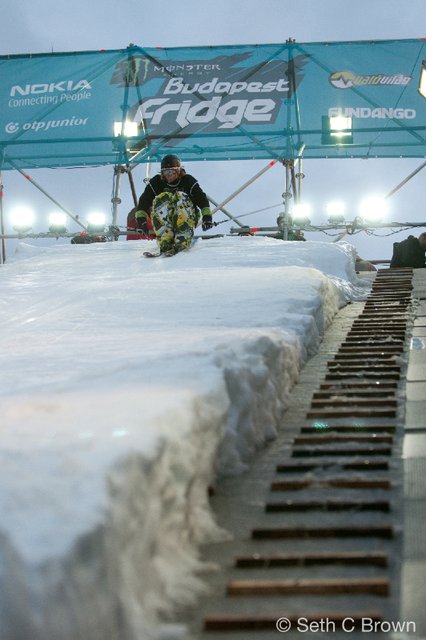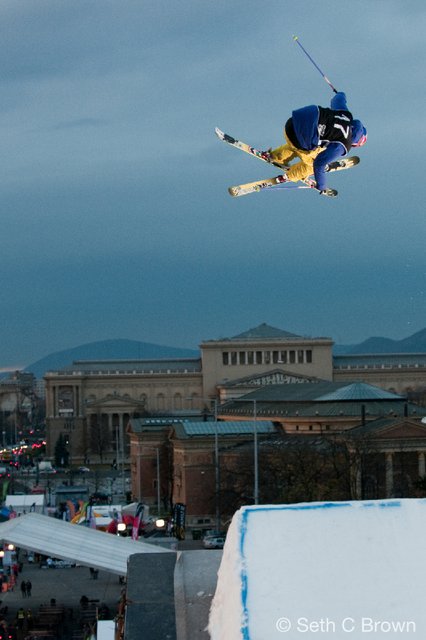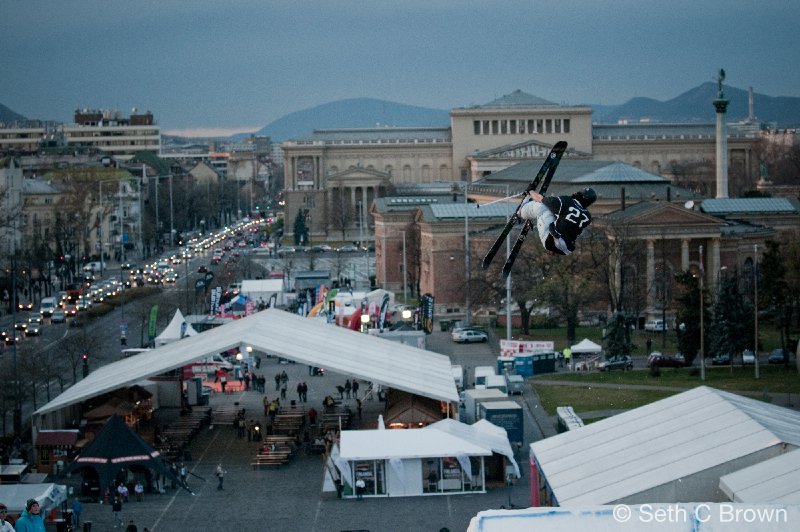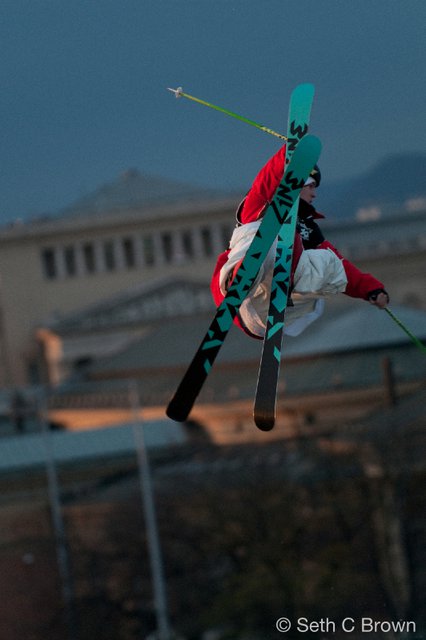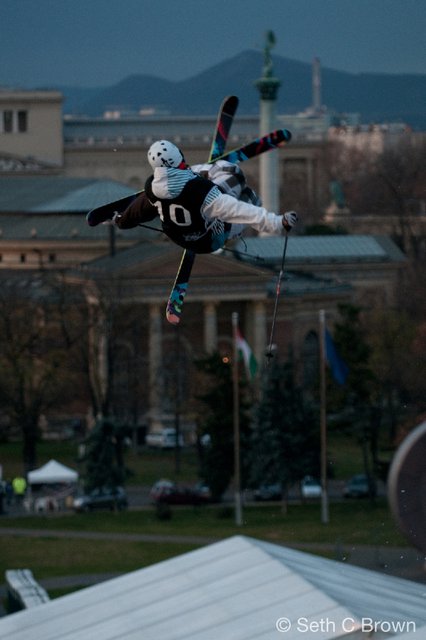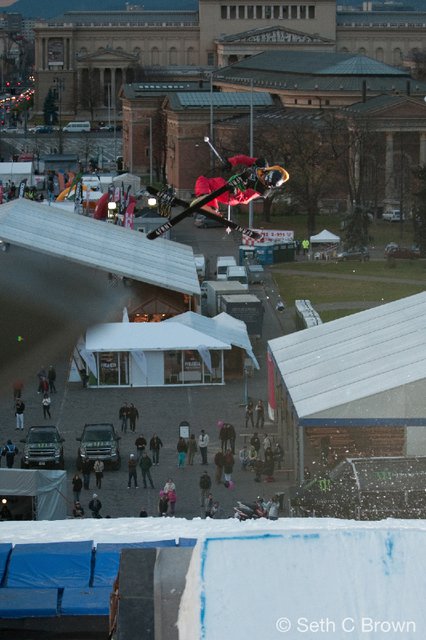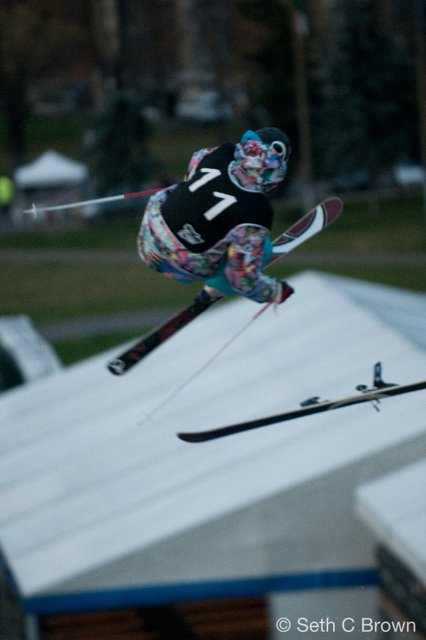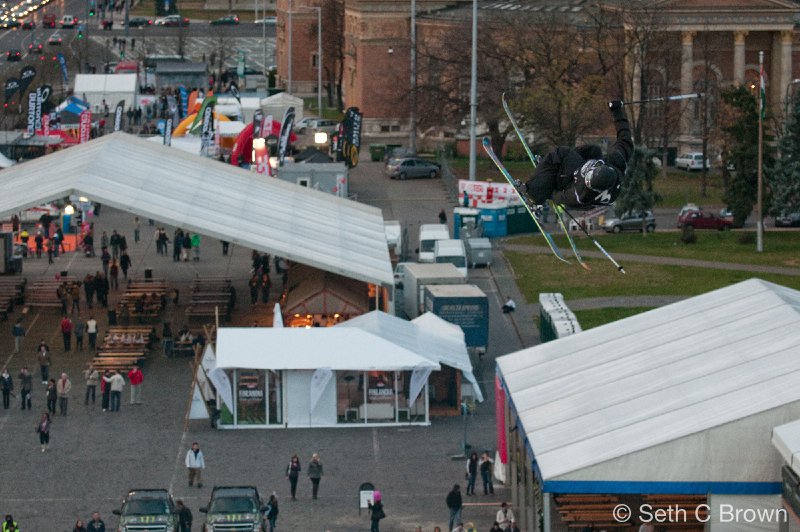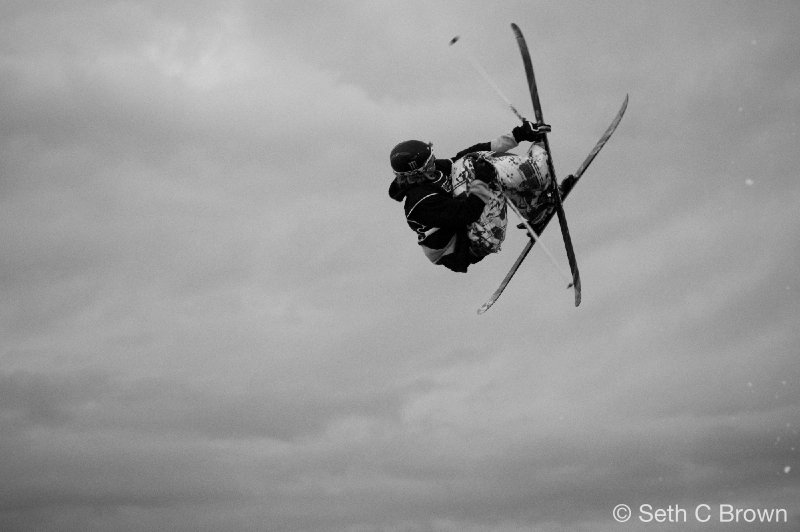 I found out about this competition 2 days before I arrived in Budapest. What did I do when I made the discovery? I immediately emailed the Press-room for a pass. As a freelance photographer, shooting events like this is the best part about random travel. It adds a purpose to my city visits. Plus, skiing is what I live for. Why not go shoot it…? However, the press room had other ideas. They rejected my application on grounds that were not disclosed to me. !#$%!.. Foiled. But that wasn't enough to stop me. When I arrived at the city I immediately marched up to the tent and demanded to speak with someone in charge. I told them I had important clients relying on me to come back with footage from this event (not entirely true) so I needed access, and I wanted it now!Long story short, after being unable to find me on the press list (for obvious reasons) they sent me from person to person, and eventually I was talking with the man in charge of the whole operation. $#@!… Not good. Surely he would see right through my bluff. There goes any chance of shooting this thing. But then, what is that? a heavenly light shown down from the cloudy sky? The man smiled. Of course he could help me, I had been sent to him to get the V.I.P core media pass right? Yea… Sure… Well then, come with me. Just like that I was in.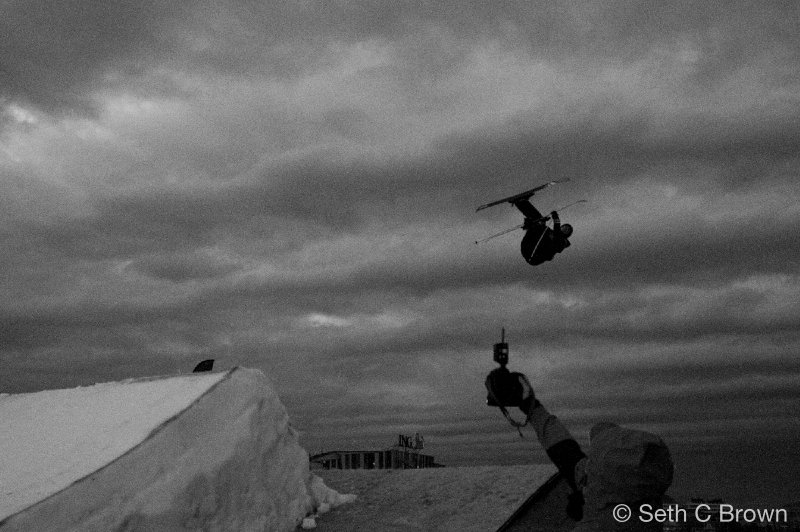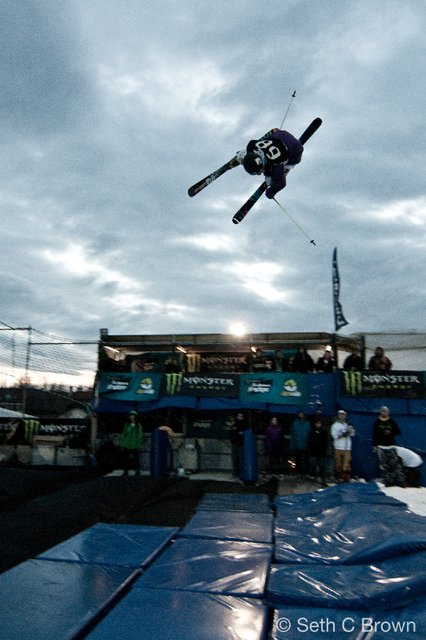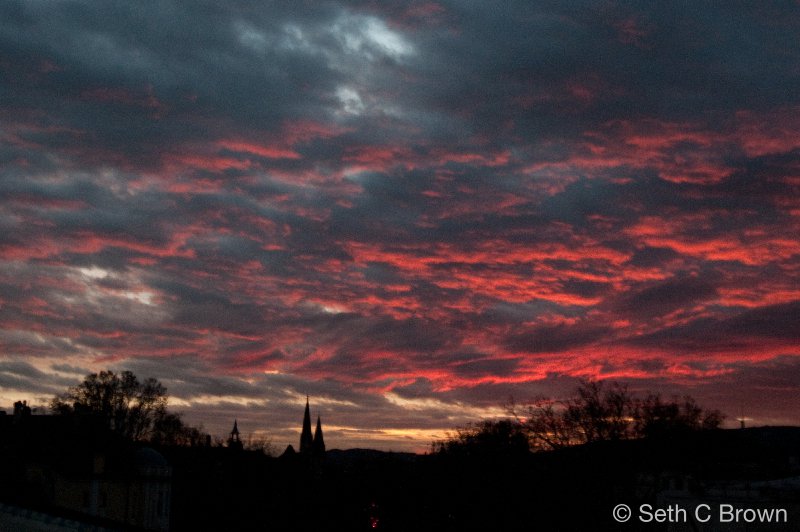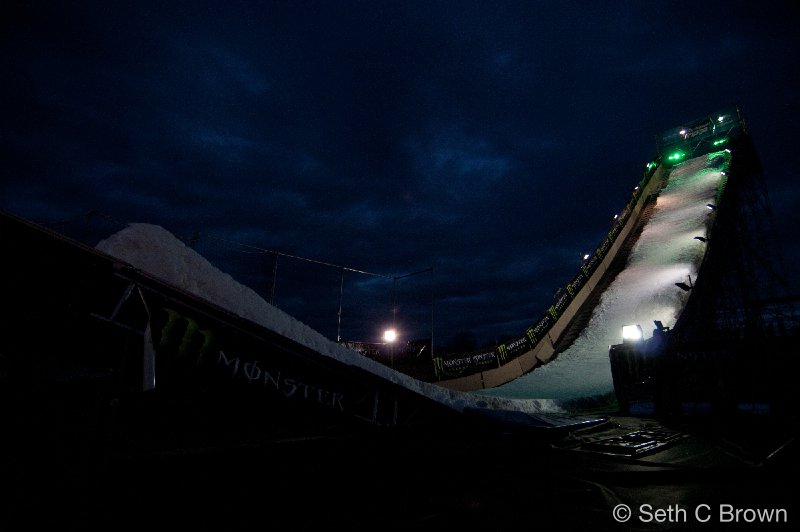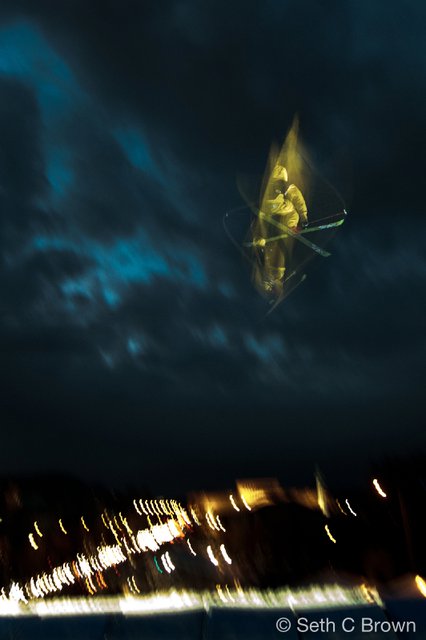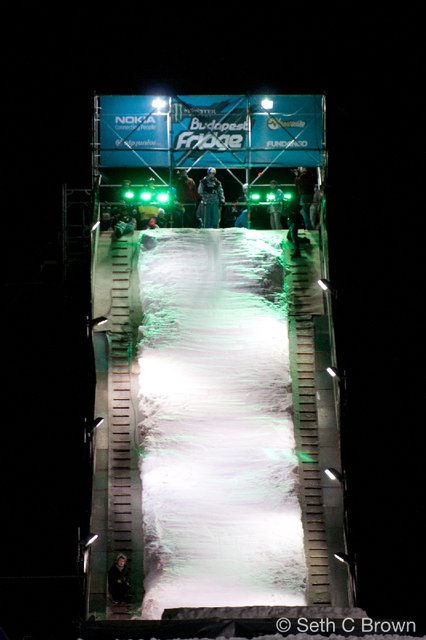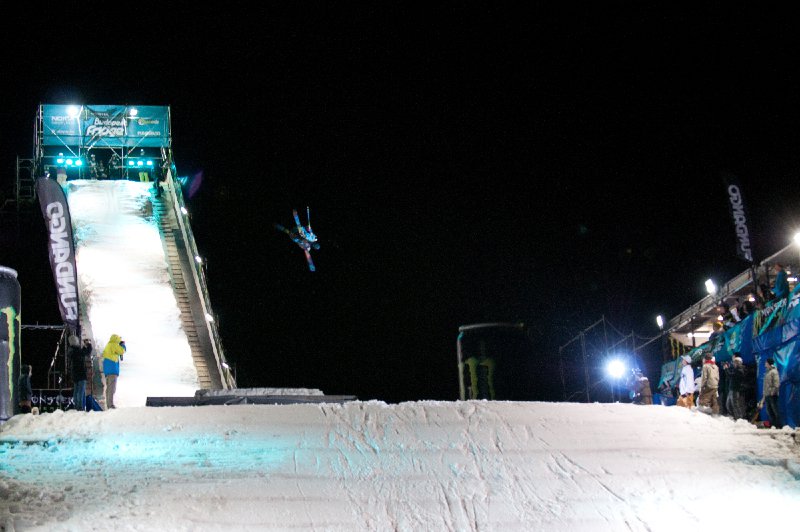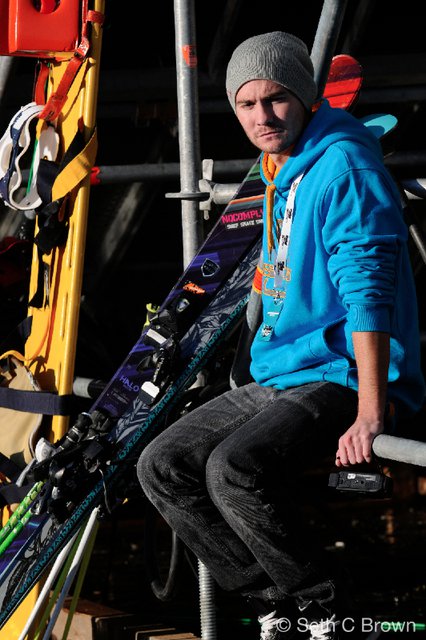 But getting on with the festival-- In the center of the city sat a gigantic big air jump. A 10-story tower of scaffolding, scaffolding, and even more… scaffolding. It remains by far, the largest metal piping structure I have ever seen. As many local's made sure I was aware of, it was a one-of-a-kind sight for the city.Nothing clears a hangover like watching double corks and 1080's. As I stood under the lip of the jump with my camera, watching my biggest skiing idols throw down tricks that I could never hope to land is something that I wont forget in a hurry.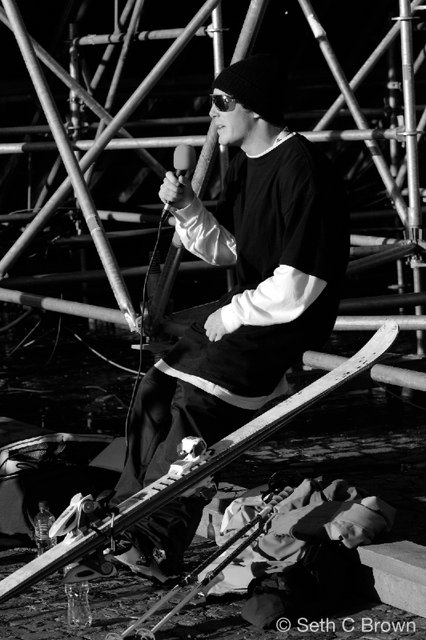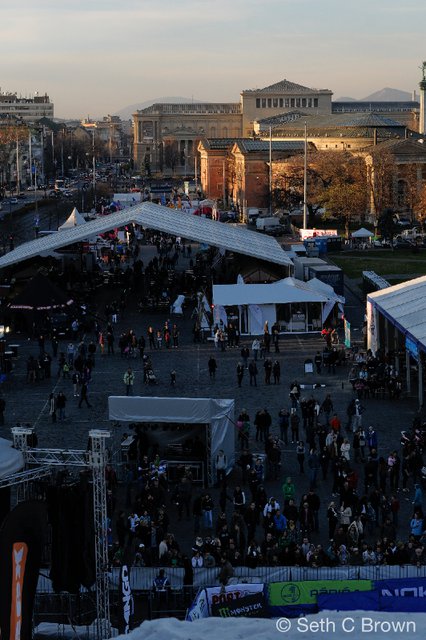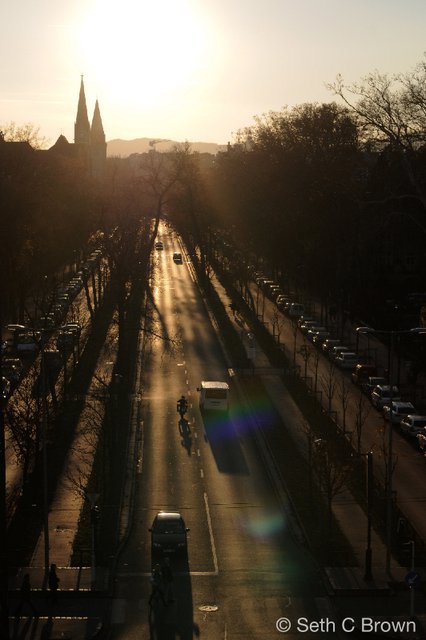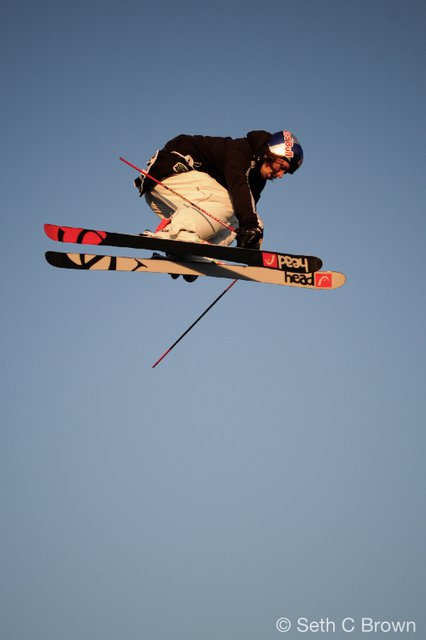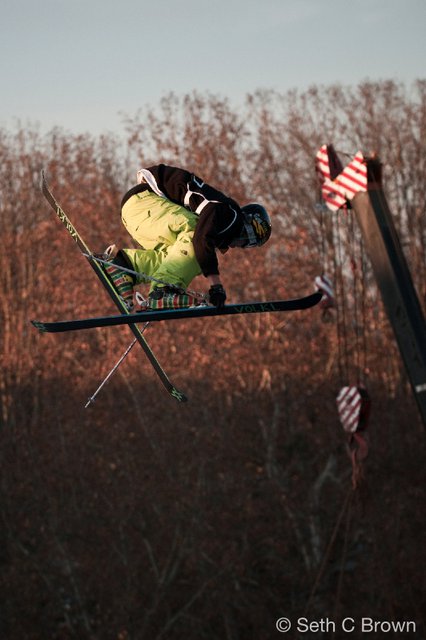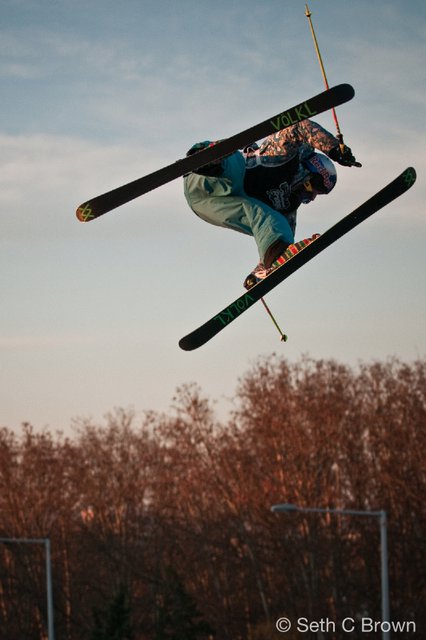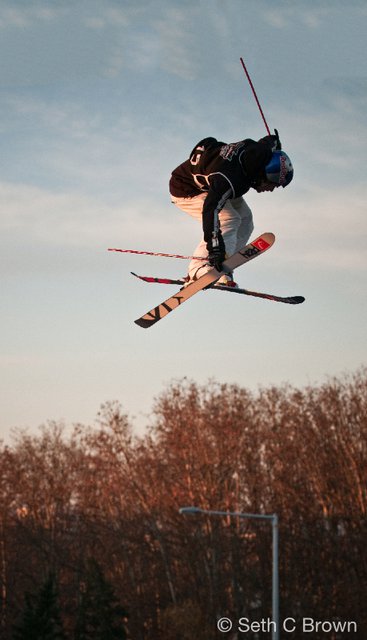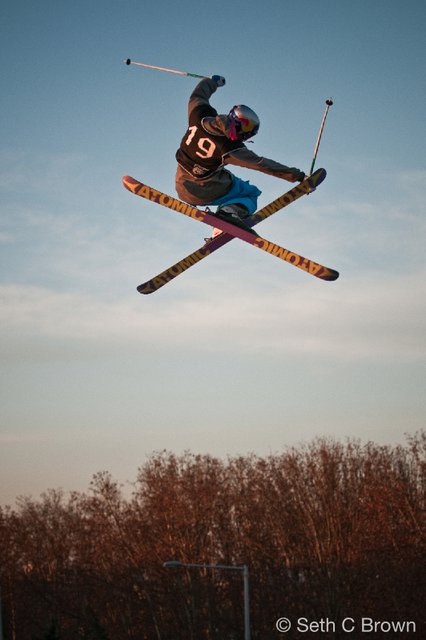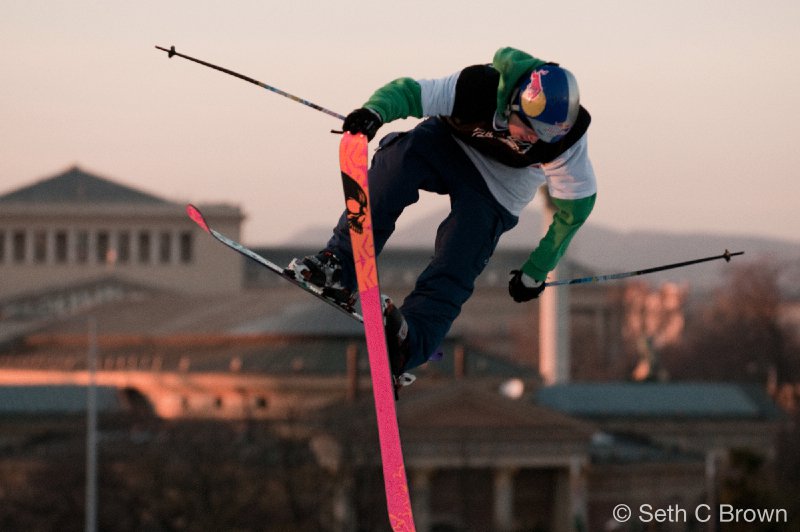 The only problem with the event was the sketch conditions. Among others I talked with, Jon Olsson was not very impressed with the conditions. Only 1 or 2 inches of snow sat on the wooden ramp, making the riders margin of error very small. Multiple times skiers and snowboarders landed a bit too hard, or caught an edge, digging down to expose the wood below. This caused constant hold ups to repair the landing, smooth out the take off, and make sure that the conditions were as safe as possible. But, when it's 50+ degrees, the snow melts very fast, and there isn't a whole lot you can do about it. Just keep going, and throw down the best tricks you can manage.Despite the difficulty of the warm weather conditions, the event was quite a success. Over 30,000 people came to watch the finals and attend the post event concerts. - Side not- As you may imagine, event after parties are insane. This one was basically one huge cliche European Disco. You know, the type everyone wants to go to. People were dancing so hard, sweat was condensing on the ceiling and raining back down on people. A bit gross, but only a small price to pay for the antics of the night.Enjoy the photos, my skiing friends, I enjoyed taking them.