On Friday, October 14th over 600 people went to Buckman's Ski and Snowboard Shop in Whitehall, Pennsylvania to meet their favorite ski and snowboard celebrities.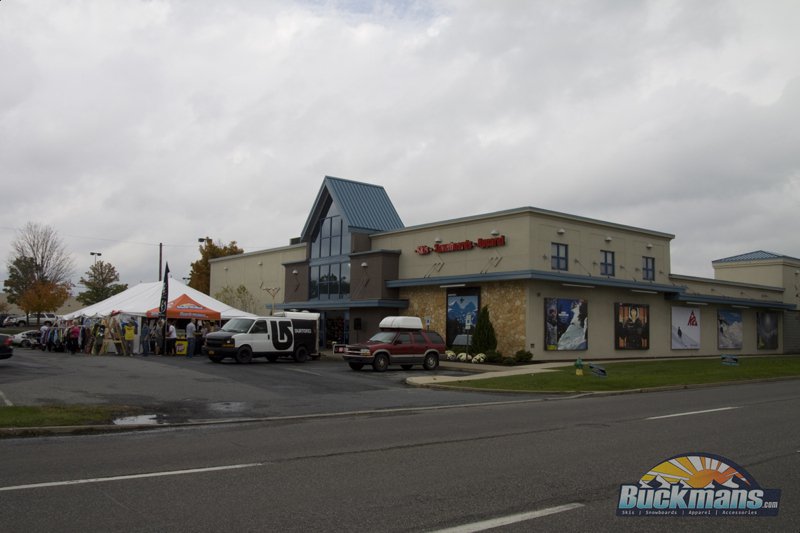 Buckman's
Professional athletes JP Walker, Louie Vito, Mason Aguirre, Seth Morrison, Jake Blauvelt, Terje Haakonsen, Jussi Oksanen, Mikey Rencz, Mikkel Bang, Pep Fujas, Danny Kass, Dingo, Glen Plake, Sebastien Toutant, Bjorn Leines, Todd Richards, Bobby Brown, Aaron Biittner, Iikka Backstrom, Tom Wallisch, Chris Benchetler, Jed Anderson, Bode Merrill, Erin Comstock, Joe Sexton, Chris Grenier, Louif Paradis, Pat McCarthy, and Parker White were at Buckman's to meet, greet, and sign autographs for excited fans.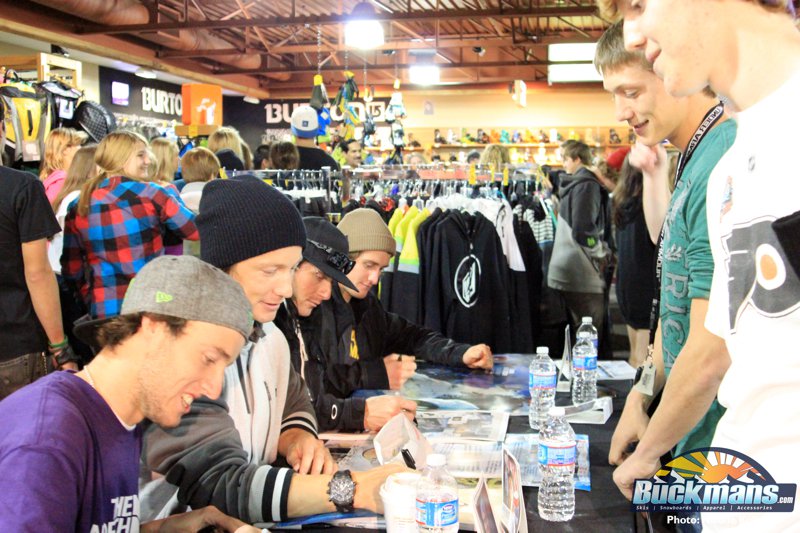 Tom Wallisch, Pep Fujas, Seth Morrison and Chris Benchetler.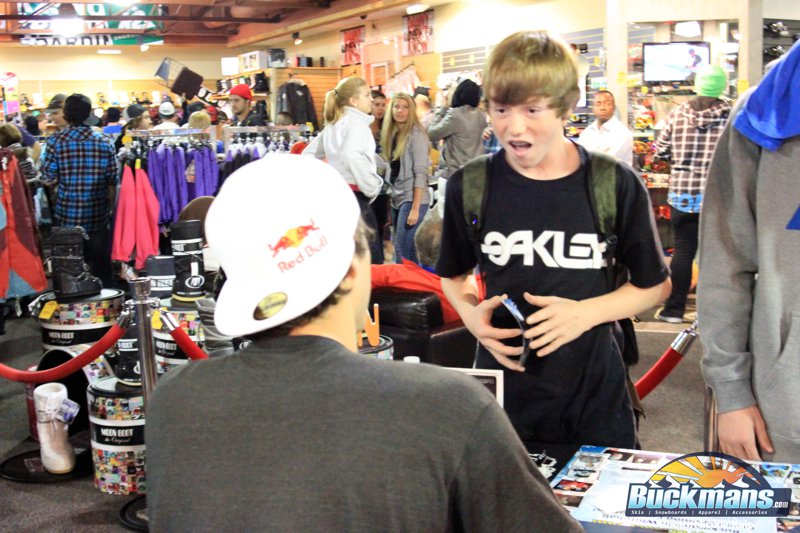 Bobby Brown with an excited fan.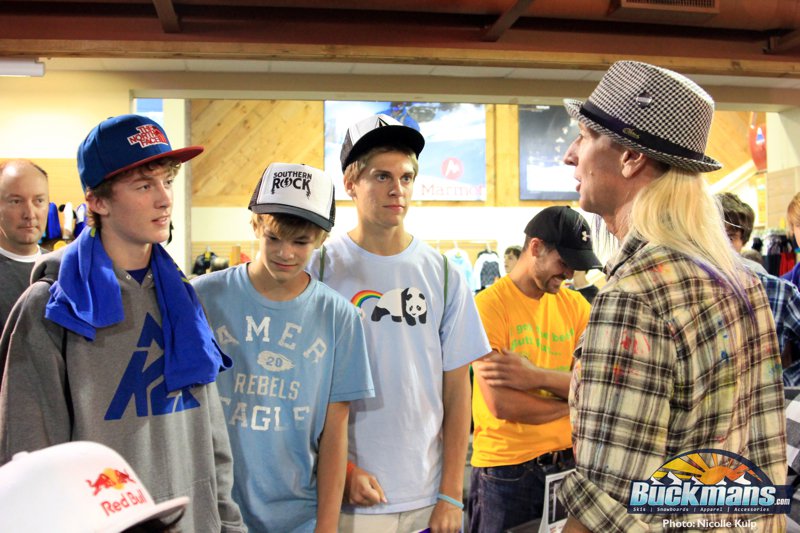 The legend himself, Glen Plake, dishes out some knowledge to the kids.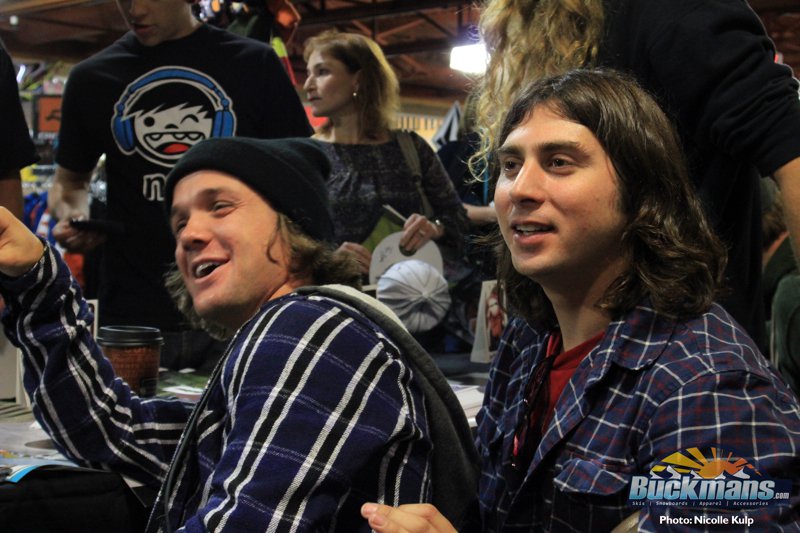 Pro snowboarders Louie Vito and Danny Kass...always an entertaining duo.
"This event was an epic success" said Jeff Buckman, President of Buckman's Ski and Snowboard Shops. "Our goal was to get the people of the Lehigh Valley excited for winter and excited to be a part of the Buckman's experience. I was truly blown away and thrilled by the number of enthusiastic people that showed up. I can't think of a better way to kick off our 40th year in the ski and snowboard industry!"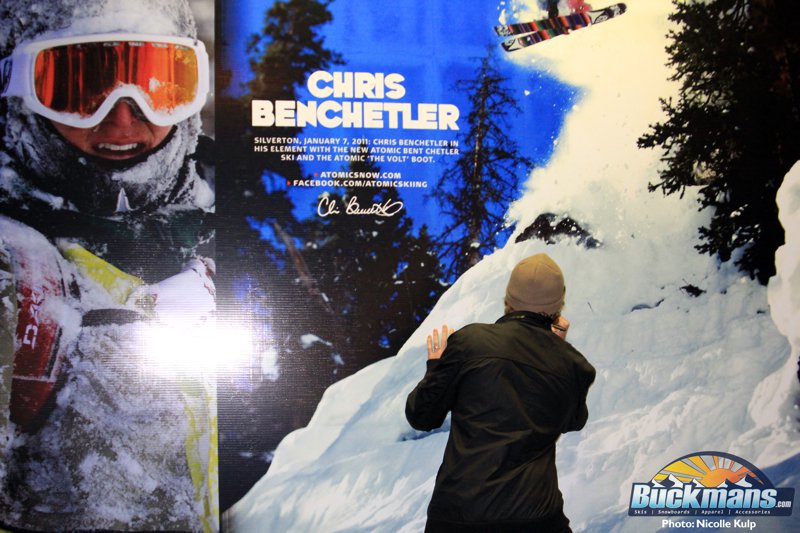 Chris Benchetler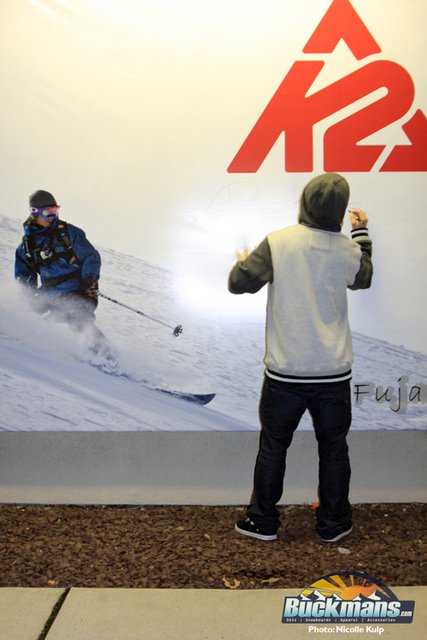 Pep Fujas
"It was incredible to have so many professional skiers and snowboarders in our new store," stated Brad Buckman, Senior Vice President and Marketing Director for Buckman's Ski and Snowboard Shops. "I was shocked to hear many of the athletes say that they had never seen an event like this before. I think that they were just as excited as all of our customers!"

Buckman's was packed for the autograph signing!

Family-owned and operated, Buckman's Ski and Snowboard Shop is eastern PA's largest winter sports retailer with stores in King of Prussia, Montgomeryville, Doylestown, Ardmore, Reading, and Whitehall. Buckman's employees pride themselves on being the most knowledgeable and enthusiastic skiers and snowboarders in the industry. Visit us at any of our locations or check out our outstanding selection at http://www.buckmans.com.