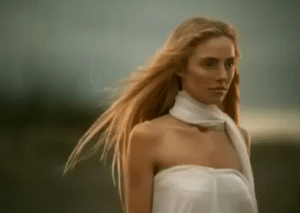 Know what its like to be on set during a super-legit fashion shoot? Well turn that up to 11 and tune in to watch the magic — and the chaos — unfold…LIVE this coming Wednesday, February 29th for another episode of chasejarvisLIVE. Except!!!!… this isn't our traditional show format at all. This broadcast is a live shoot, broadcast in its entirety – more than 4 hours long. More than 20 people on a full commercial set, scantily clad female fashion talent and one giant added bonus: we're not snapping away with a humble little DSLR, we're firing up the $150,000 super slow motion camera: the Phantom Flex. >>>Drool.
For this special episode, I'm teaming up with my uber-talented friend, director, and principle at Superfad – Will Hyde. Will and I are throwing our two crews into the mix and creating a 30-60 second video fashion spot with you looking over our shoulder the entire time. Setup, makeup, wardrobe, lighting, tech/geek and all the nuts and bolts, wrapped nicely in the 1000 frame per second magic that only the Phantom can create. And you'll follow along with us, ask questions using hashtag #cjLIVE, help us make creative decisions. Let's make the internet go boom.
Who: You, Me, Superfad & a worldwide gathering of creative people
What:a full-on commercial fashion shoot at 1000 fps, broadcast LIVE. Q&A – fully interactive
When: this Tuesday, Feb 29th at 10:00am Seattle time (1 pm NYC time or 18:00 London time)
Where: tune in to http://www.chasejarvis.com/live. It?s free – anyone can watch.
Just like other no-BS, hard hitting episodes, this won't be a about theories or what-ifs, this will be watching yours truly and my superbowl-commercial-making-director-pal, Will Hyde, put our creative collaboration brains together in real time while playing with a quarter million dollars worth of high tech gear.
In the unlikely event you're not familiar with Superfad's work, they are legendary at motion design and high-speed, live-action production house. I've collaborated with them on this music video for the Blakes as well as the infamous Kung Fu shoot for the Kung Fu HD channel where we shot stills alongside their handy video work. So you can familiarize yourself with their work, check out their motion reel below.
***Lastly, one important thing. For some fun and to pimp this show, I?ll be giving away a XXXX to the the person who follows @chasejarvis and sends out the best tweet that contains the URL (or short url) to THIS post AND hashtag #cjLIVE, starting right now and ending at the beginning of the show on Wednesday, Feb 29. Enter as many times (tweets) as you want – we'll be watching out for your shoutouts.
See you on Wednesday February 29th. Please spread the word! [some of Superfad's fine work, below]