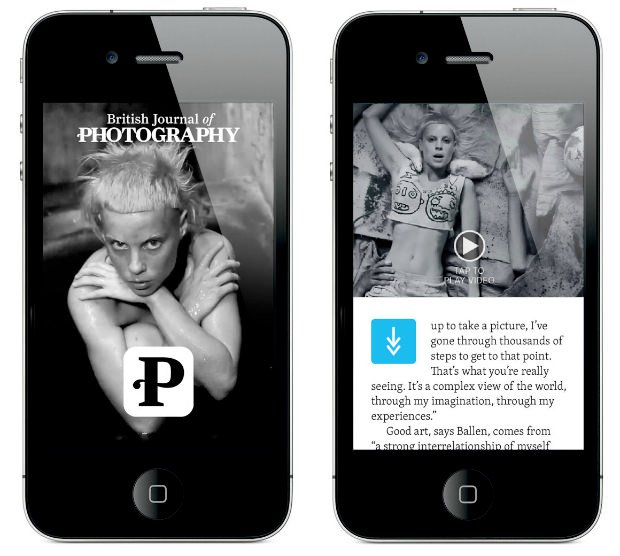 If you keep up with the world of photography, chances are you have at one point or another read The British Journal of Photography; if it's one of your main reads you may even have their popular iPad app. And now you've been given a smaller, more portable option, because the magazine has officially released its first iPhone app, an app that the creators say will "change your expectations about how a magazine should look on an iPhone."
The app is only in its third day of existence, so there are probably still some kinks left to work out, but you have to give the magazine credit: rather than shrinking the iPad version, the app has been redesigned from the ground up to work seamlessly on the smaller iPhone screen. The iPhone version also handles editions differently than the iPad app or the magazine itself. Instead of waiting for a quarterly edition of BJP on your iPad, you can now subscribe to the iPhone version and get news, a full-length feature, and a "weekly bite" every week.
Here's a short video introduction:
The app went live on July 5th, along with the first iPhone edition of the magazine featuring photographer Roger Ballen. So head over to BJP for more details or grab a free copy on the iTunes App Store, and as a special gift from BJP, the first few editions of the magazine for the iPhone will be coming at you free of charge.
British Journal of Photography comes to the iPhone [BJP]