This article was produced in partnership with Leatherman.
As the holidays approach and ski season looms, we're all scrambling to find something useful to give the skiers in our lives. And while fresh socks are a safe bet, why not get them something that they'll actually use and appreciate every day they're out on the hill? The best gifts make your days better, and Leatherman's new FREE series of tools does just that. With the right multitool, you'll be prepared for any mountain challenge, from broken bindings to cutting up a sweet backcountry charcuterie board.
In The Pack
Whether you're a backcountry skier or you just like to ski inbounds, it's important to carry a good multitool in your pack. But often ski bindings and boots require non-standard bit sizes. That's ok though, the Leatherman Skeletool has your back. In addition to pliers, wire cutters, and a serrated knife, the Skeletool also has an interchangeable bit driver, with bits for just about anything. So you can load it up with a Pozi bit to adjust your AFD, swap that for a T25 to tighten Dynafit bindings, or even use hex bits to tighten boot buckles.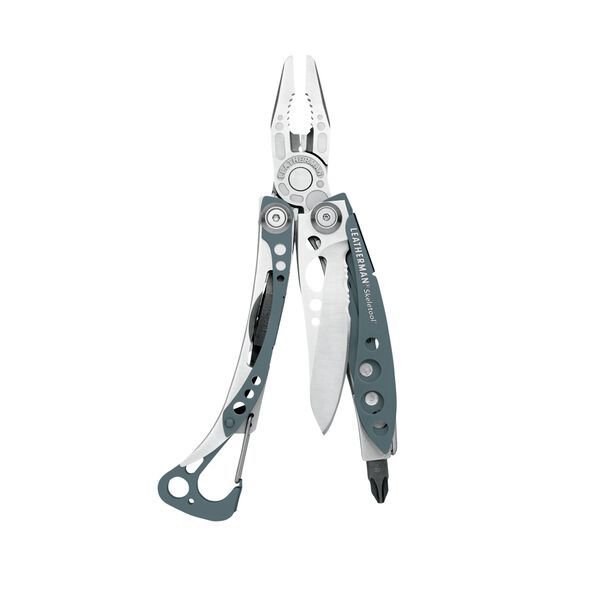 If you're going to carry just one tool skiing, the Skeletool is unbeatable.
At just 5 oz, the Skeletool doesn't weigh down your pack, and it's straightforward insurance no matter where you're skiing. There's nothing more frustrating than realizing that you just need a specific bit to solve a gear problem, with the Skeletool you'll always be prepared.
_
In The Pocket
There are plenty of situations where you need a tool that's easy to access and use. But as skiers, we're always battling thick gloves and the cold. Enter the Leatherman FREE T4. The T4 is a combination knife and multi-tool that's specifically designed to be easy to open, close, and use with one hand.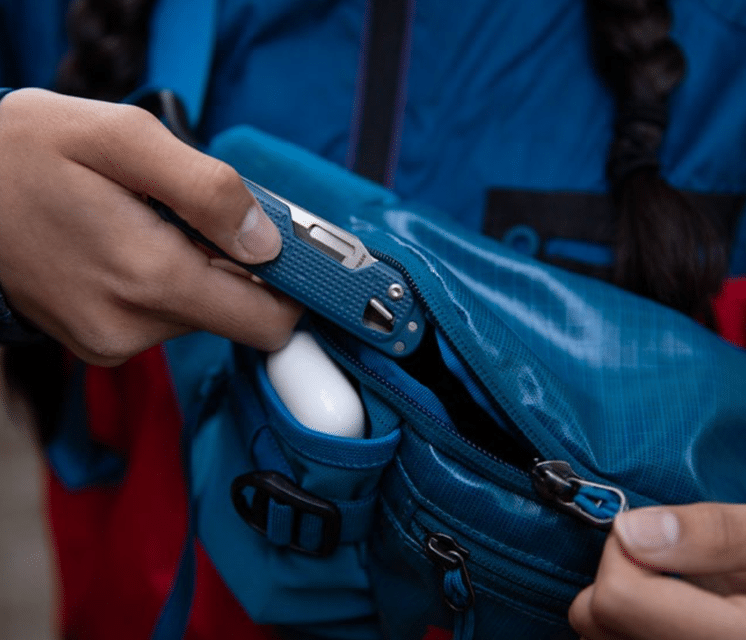 One tool that should live in every pair of pants you own, from office chinos to ski bibs.
Leatherman archives that one-handed operation with magnets, all the pivots are nearly frictionless and high-strength magnets hold the blades and tools in place. So if you just need quick access to a knife, scissors, or anything else, you don't even need to take off your gloves to use the FREE T4. Keep it in your pocket and you'll wonder how you ever skied without it. You won't notice it until you need it, and when you do, it'll be right at hand and easy to use.
_
Around the House
Instead of digging through a drawer full of mismatched tools, grab the Leatherman FREE P4. It's got every tool you could conceivably need, all in one convenient package. And it uses the same magnetic architecture as the K4 so it's easy to access any blade with just one hand.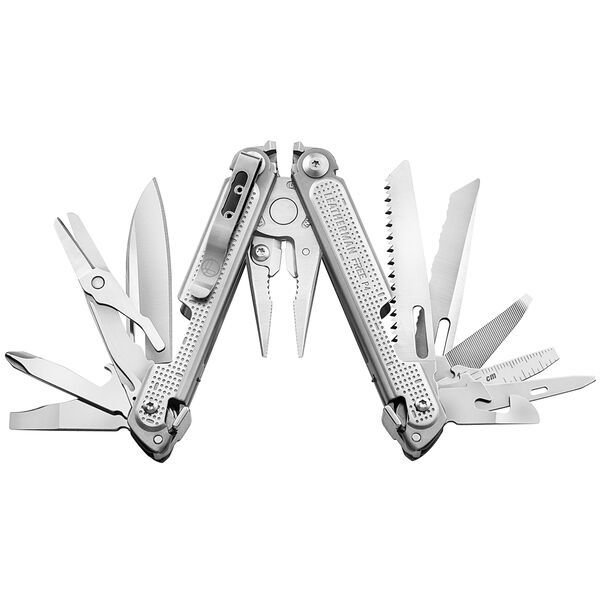 A tool for every task, all accessible with one hand.
Make short work of re-wiring your snowmobile trailer with the pliers, stripper, and crimper, tune up your ski edges with the included file, and crack a cold one at the end of the day with the built-in bottle opener. No matter what jobs are on your to-do list before you head to the ski hill, the Leatherman Free P4 has it all under control.