Words by Nicholas Dion
Photos by William Gignac & Boutique XS
One week after IF3, the Montreal area was treated to annual Boutique XS Rail Jam in Saint-Jean-sur-Richelieu, Quebec (just south of Montreal), and what a treat it was! Boutique XS stepped it up in a big way this year by doubling its set up, which meant that people had the choice of four different features. The speed was on point throughout the day, which was quite a feat considering the hot weather.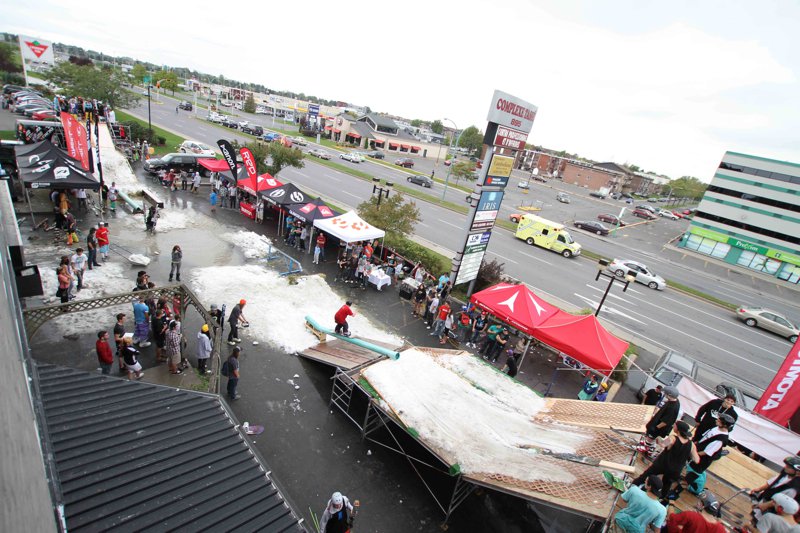 A bird's eye view of the set up.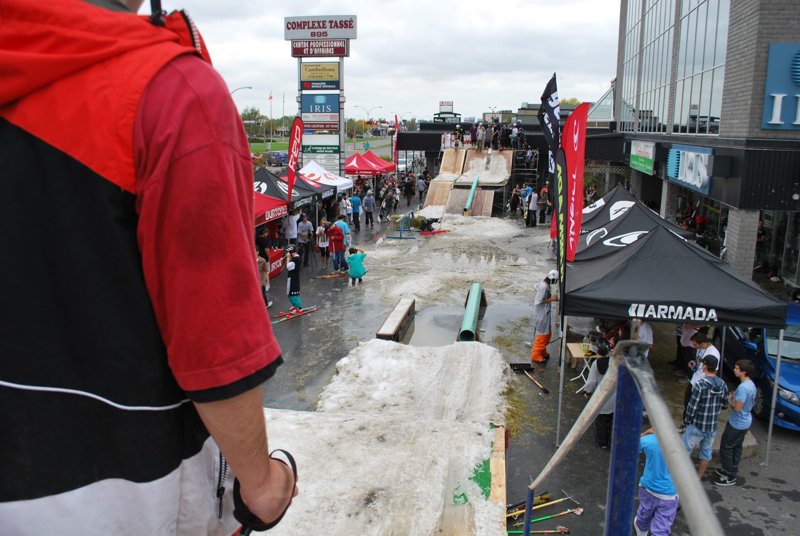 The DJs on hand were bumping the beats with some old school hip-hop, and rumour has it that Nick from Boutique XS strained his shoulder from throwing out too many prizes. Another highlight were the free hot dogs, and they weren't just your average hot dogs...they were full-on European big dogs! The whole crew went through over 300 of them, prompting the DJ to say, "This is the biggest bunch of sausages lovers around Montreal."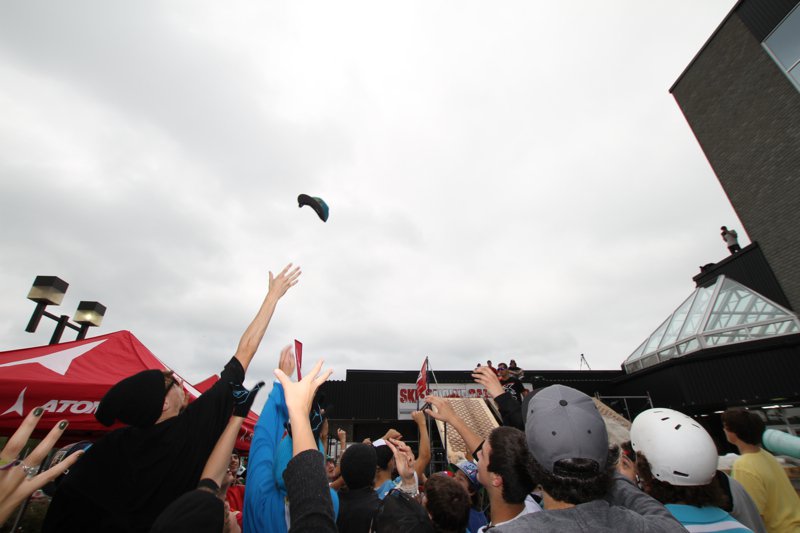 Reach for the sky!
The DJ and European hot dog crew.
All in all, it was day full of good vibes and an awesome time, and the guys (and the ladies!) all threw down to put on a great show for the spectators.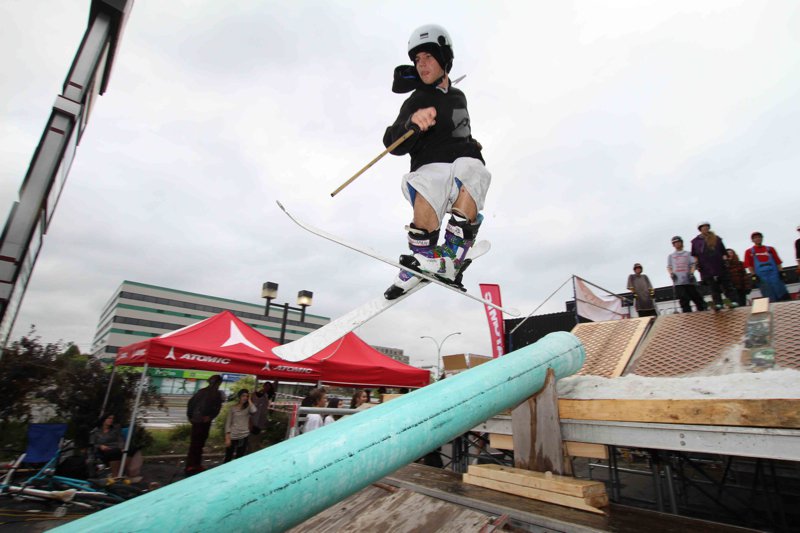 Shifty on to the down kink, arguably the most popular feature of the day.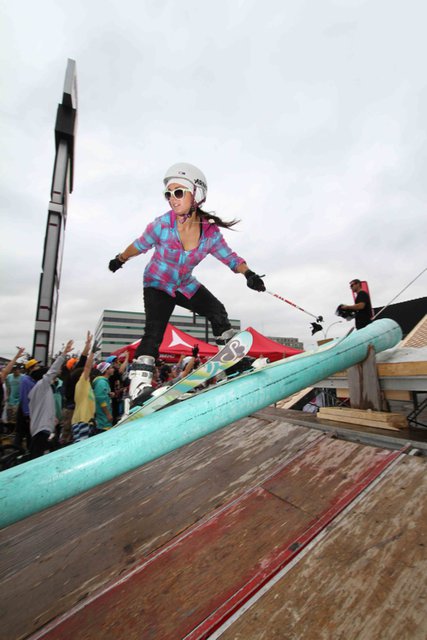 Unidentified SkiHer.
"This year was the pre-drink," said the event organizers at the conclusion of the event. "Next year is the party!"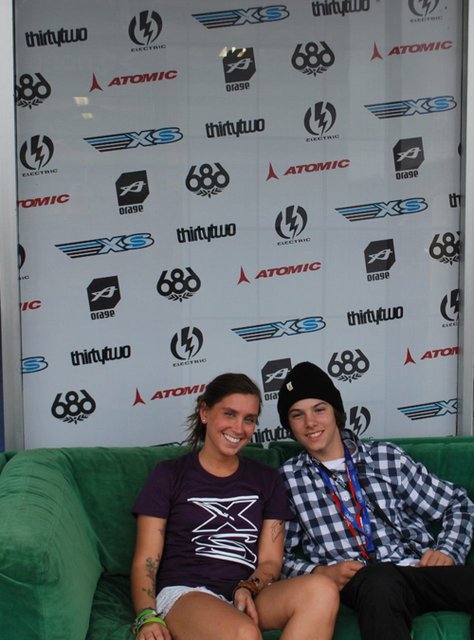 The Happy Wall, where people came to smile!
Boutique XS would like to thank Atomic, Orage, 686, Thirtytwo, Electric and Simplex for making this event happen.