Words: Ian Reynolds
Photos: Ian Reynolds, Ben Coleman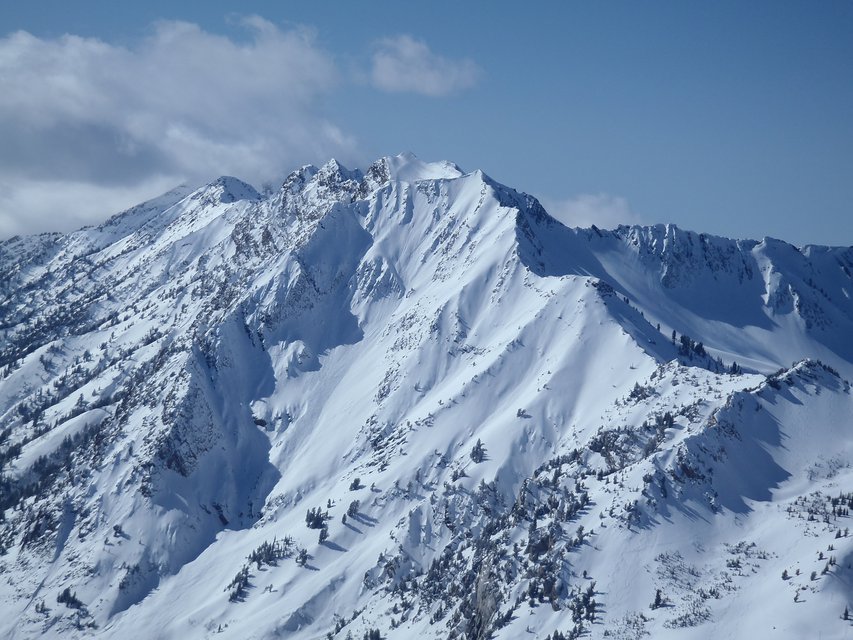 Mt. Superior, the name says enough
Over the years, I have called a lot of mountains home. I grew up skiing in southern Vermont, starting with the local Memorial Park in Brattleboro. It had a single J-bar lift that only spun once a week, if we were lucky. From there, at the age of 7, I graduated to Maple Valley now on NELSAP's list of lost ski areas. When Maple Valley closed, home became Haystack, and when they closed, Mt. Snow. All of those mountains felt like home because of the time spent, and the ability to navigate around the resort, without having to think. Much like walking to the bathroom in the middle of the night, you might stub your toe, but you'll find your way.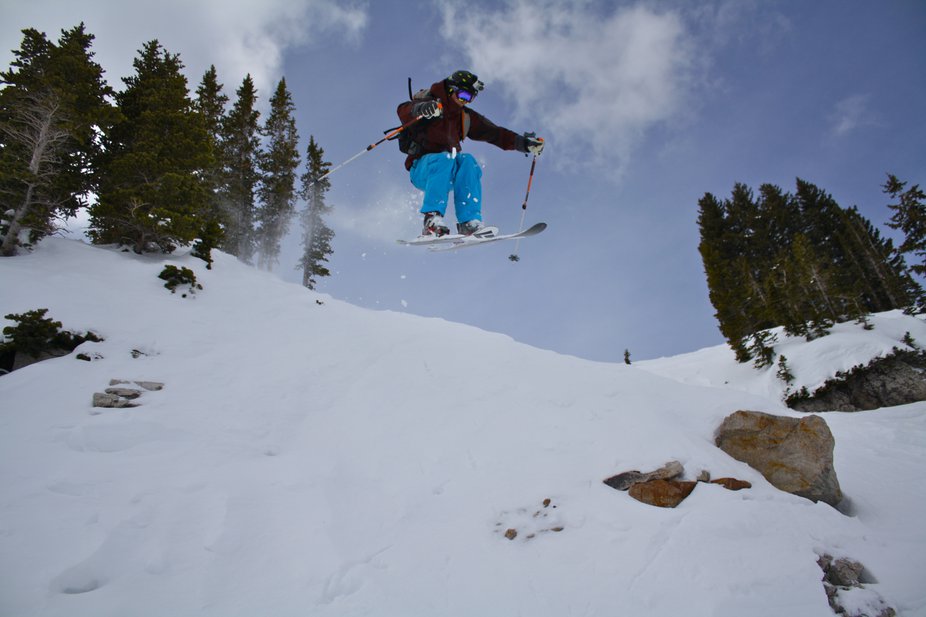 He cleared the rocks
Kyle Scott finds some fresh on Baldy Shoulder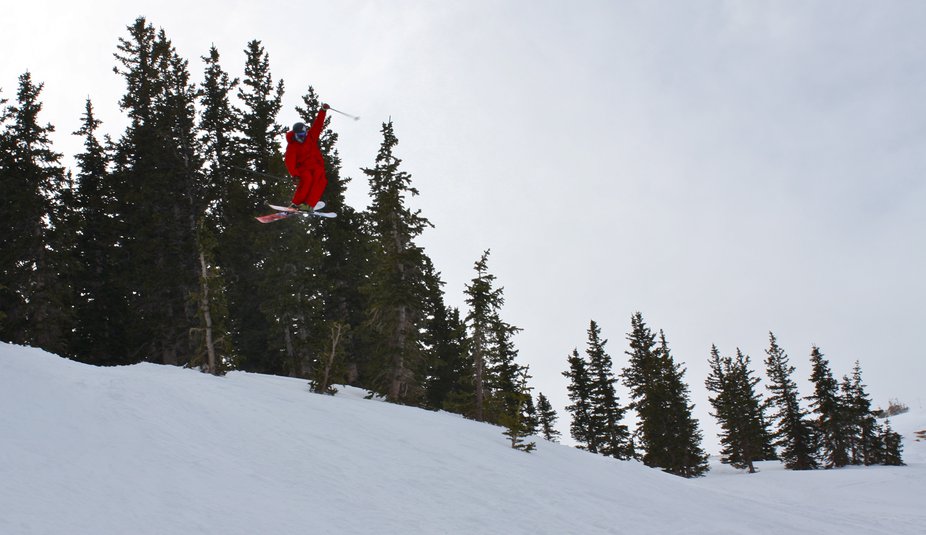 Jumps are still in the same spots, year after year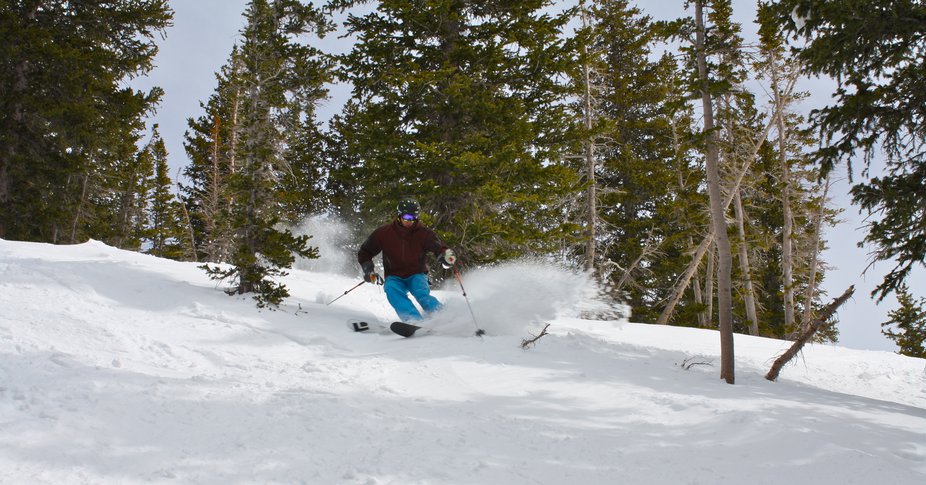 Still snow in the same spots too
What is the point of this historical ramble you ask? The point is, your home mountain brings not only a sense of comfort, but a sense of belonging and while you may change mountains, the feeling remains the same. In the winter of 07-08 I moved to Alta, living in the basement of their mid-mountain cafeteria Alfs. I skied over 100 days in a record snow year, and found that unlike all the other mountains I'd simply skied, I felt like I belonged, like I was home.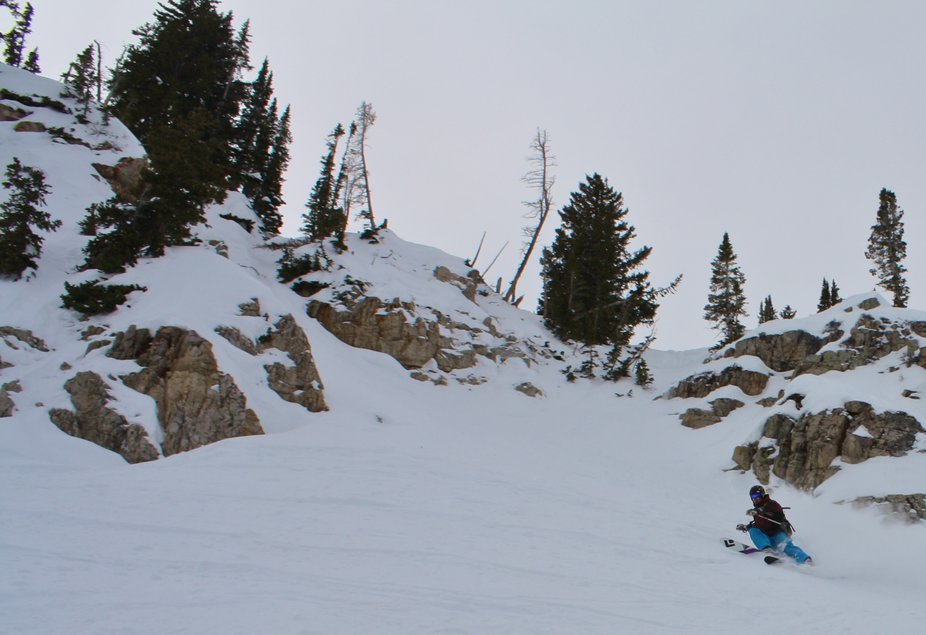 Bad news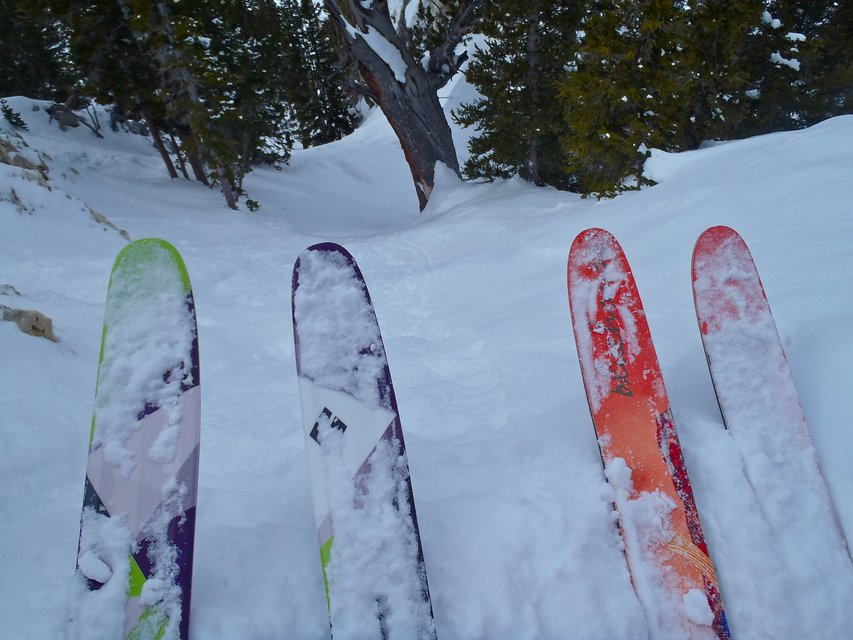 This ones for instagram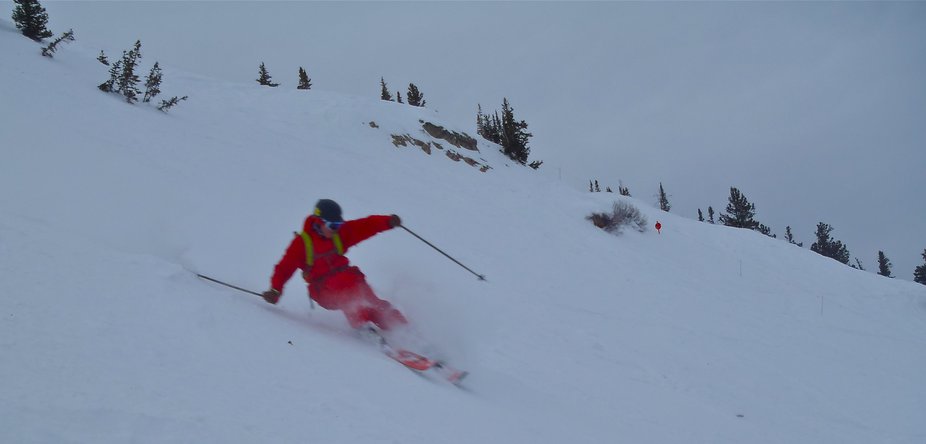 Found some snow in Ballroom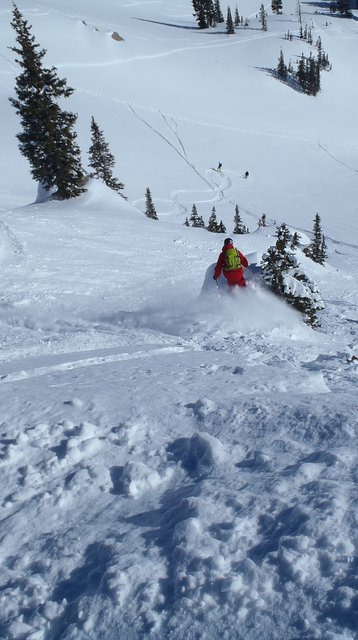 Undisclosed
Every year, like most eastern skiers, I plan a trip west. I shop the destinations in the hope of finding the most snow, and the greatest chance of seeing a storm. Every year I begin my planning with delusions of grandeur. Whether it be to travel to some remote location to climb some random peak I'd seen photos of, or just to find the best snow, I have plans, and every year while I shop all the major destinations I find myself gravitating back to the place I belong, Alta.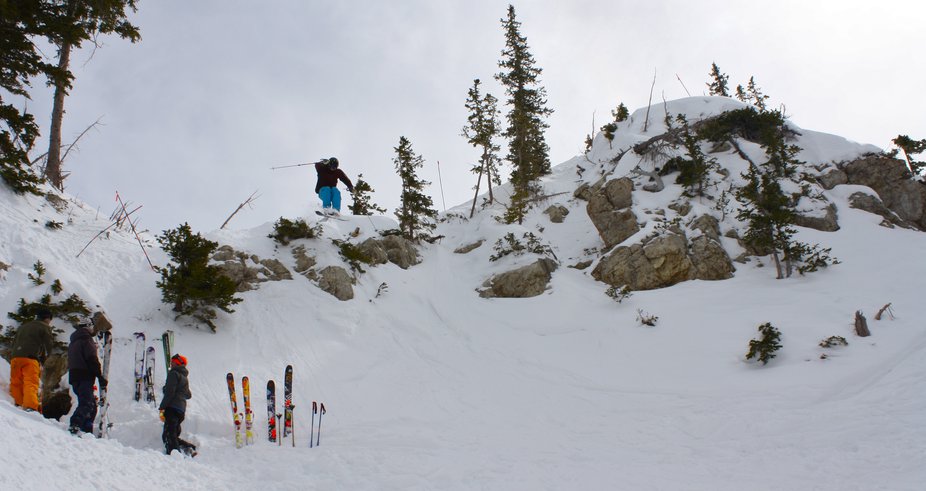 I could tell you where this is but then I'd have to kill you, although its obviously not that big a secret.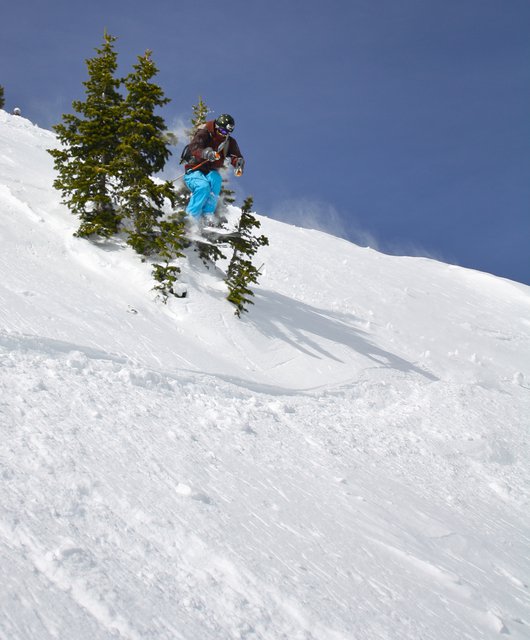 Baldy Shoulder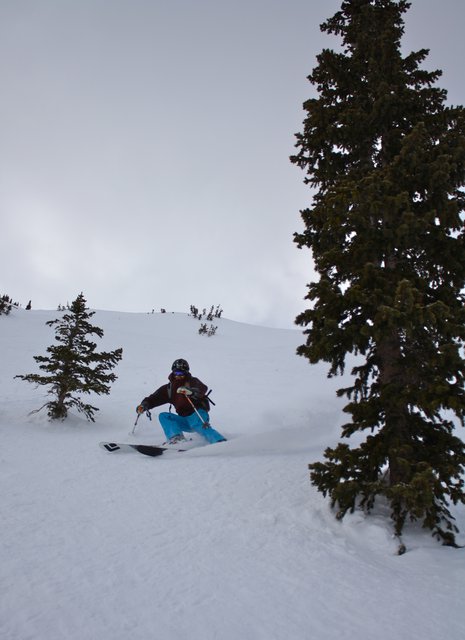 More of the same
Some might say variety is the spice of life, but I respectfully disagree. Exploration is invigorating, and exciting, but when visiting a foreign mountain I find myself asking what I missed. What hidden stash are the locals hitting right now? It hasn't snowed in a week, as that's usually how it pans out, is there a hidden spot that the wind blows all snow into. Where is the best snow, and why can't I find it. With only a window of about a week for trips, there is no way to find answers to all of these lingering questions.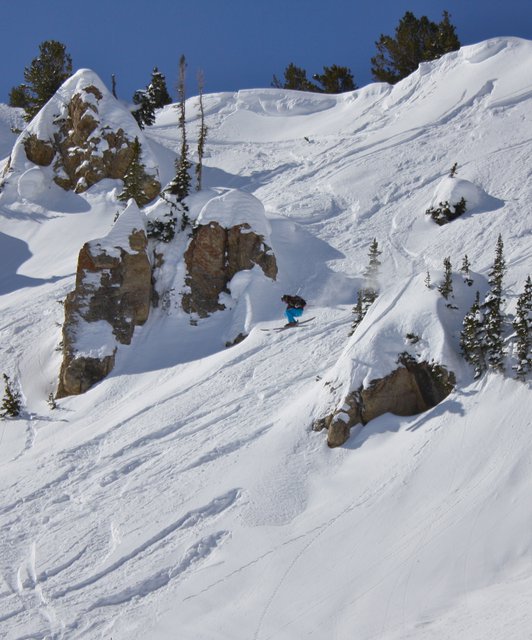 It snowed 4 inches the night before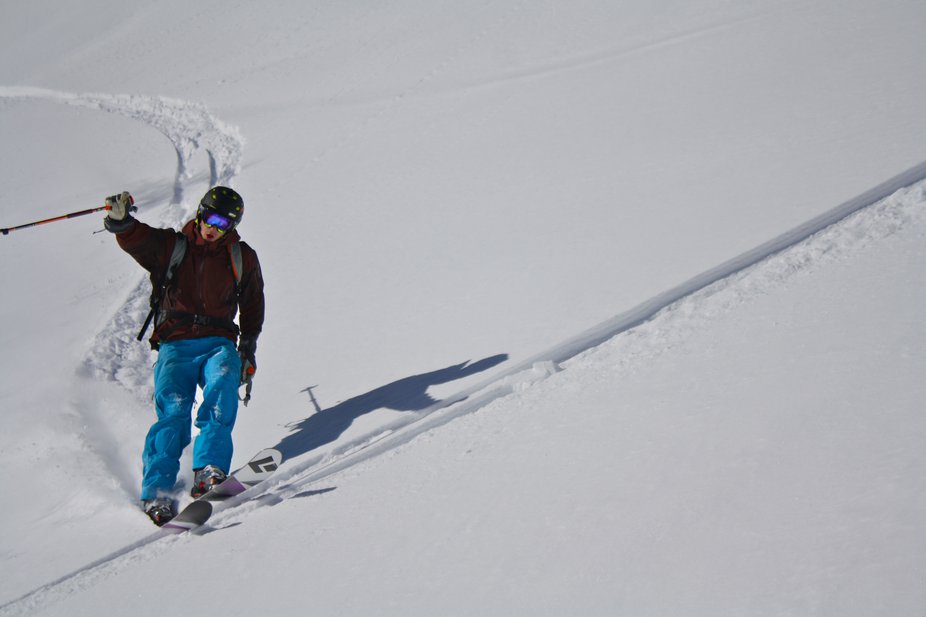 Us east coasters get pumped to find a little air
Like waking up in a strangers place after a party, everything is unfamiliar, and you may even find yourself peeing in the sink, because well, you couldn't find the bathroom. This is what new resorts feel like. They feel like the fog of a long night stuck around, confusing and disorienting. Not Alta. When I'm skiing Alta, I know where I'm going, I know where the stashes are, and I know where to lay my head at night. I feel comfortable, like I'm where I'm supposed to be.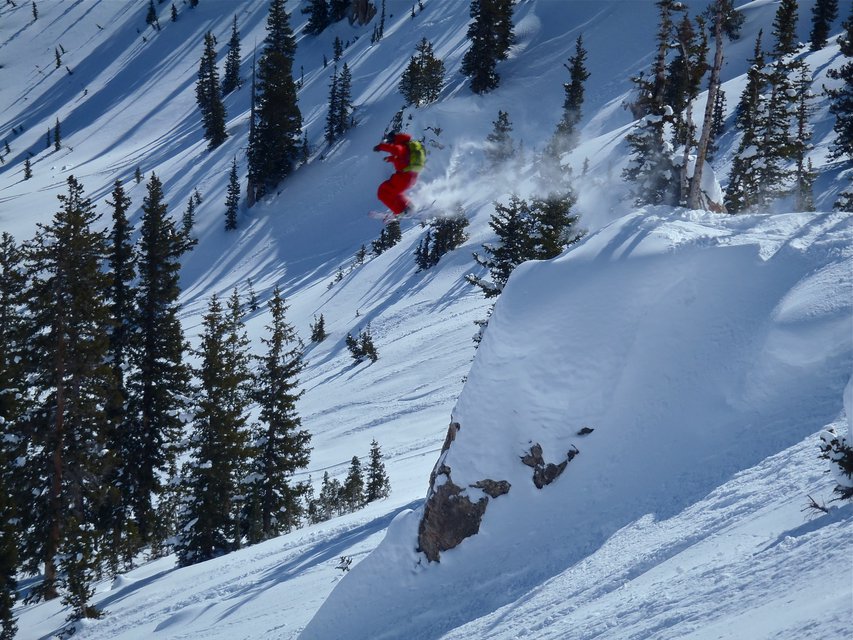 Found a little more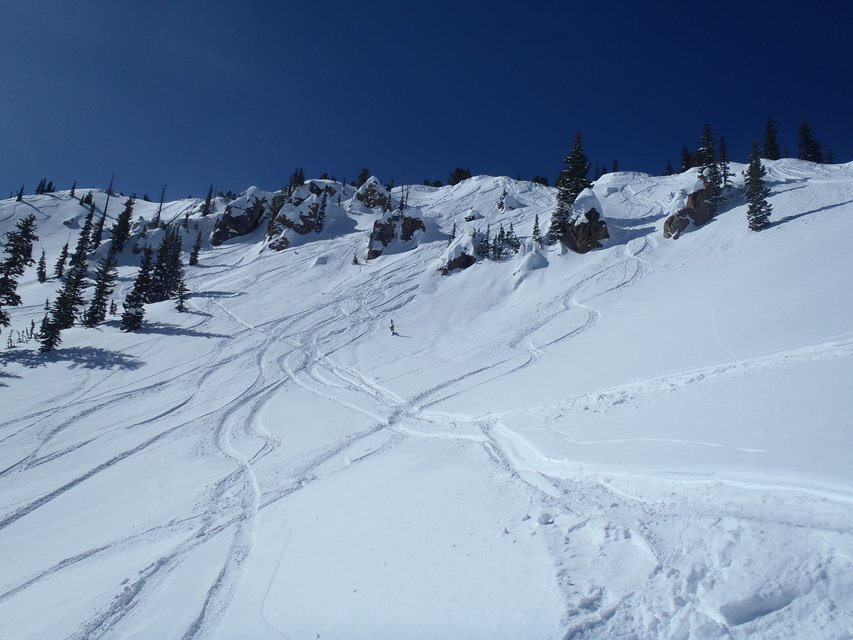 It was only noon
Am I lucky that I got to spend that much time, learning and familiarizing myself with a place like Alta? Absolutely. Does that mean the feelings I have for that mountain are any different than those of someone who religiously skis Jay Peak, Baker, or Squaw? Of course not. The mountain you call home doesn't have to be the one you ski the most, or the one with the steepest terrain or best snow. It's the one that provides the best of all worlds, the place where you feel you belong. Alta is home, and amidst my best planning efforts, I'm sure I'll continue to land in Salt Lake, take the short drive up the canyon and arrive in a place I call home. Like pulling into your drive way and being greeted by the family dog, the canyon is my driveway, and the mountains my dog.
Some film captured by Ian (red suit) and Ben (blue pants) and other friends. Thanks to Matt Ciampa for editing it.
http://www.newschoolers.com/watch/626178.0/Boston-and-Back---Alta