Words by Anders Isaacson
Video by Paul Heran & Danny Kern
Photos by Tucker Norred, Danny Kern & Paul Heran
I've heard of the illusive three-peat in sports, but a five-peat? Wow. According to Wikipedia, a five peat has occurred roughly 25 times across all professional and collegiate sports. At Boreal Mountain it has happened just once. On February 8th, Pete Arneson once again impressed the judges enough to take home his fifth consecutive first place finish at the Boreal Expression Sessions. I can only imagine what the dude's closet must look like at this point. Congrats Pete.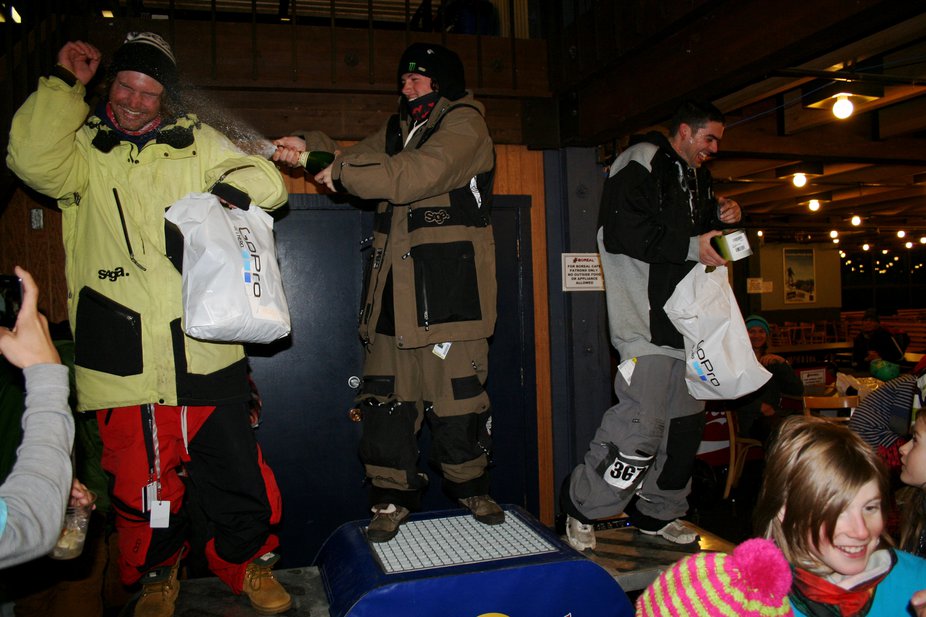 The Expression Sessions are a homegrown event series as well as a refreshing change from your everyday rail jam. This year's theme – Terrain Park Expressions – looks to unleash the creativity of Boreal's Terrain Park Staff to come up with some of the most crazy features and setups you have ever seen. "Our Park Staff really took it to a new level for this event," said Anders Isaacson, Boreal's Marketing Coordinator. The venue incorporated a new feature called the Pole Jam Doghouse, and a Flat Floating Tube, as well as an elevated set of features including a Pole Jam, a Wrecking Ball Bonk and an additional Doghouse that were propped up on what looked like a giant Nike Swoosh made out of snow. "The possibilities were truly endless out there," said Jamie Melton, who placed second at the previous Expression Session back in January but barely missed the podium this go around. To top it off, Red Bull brought out their MXT and Skullcandy provided the music courtesy of DJ Paul.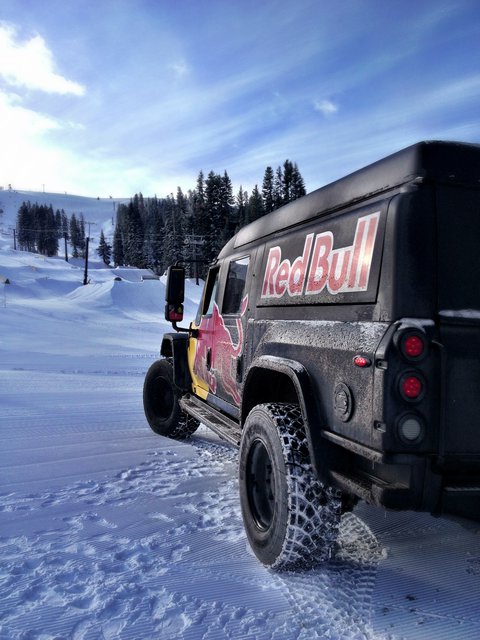 The skiers took the first heat and it didn't take long for them to break in the course. In fact, the very first person to drop gapped from the Pole Jam Doghouse to the landing of the Floating Flat Tube (a modest 20-30 ft). Pete Arneson sealed his fifth consecutive victory when he stomped a perfect lip 450 onto the Pole Jam Doghouse with a 270 off; meanwhile, Cody Laplante locked down first place in the Grom division with an insane Misty off the Floating Flat Tube. Josh Gassin could have won the Best Style award (if there was such a thing) with a killer inverted hand drag up and over the wrecking ball.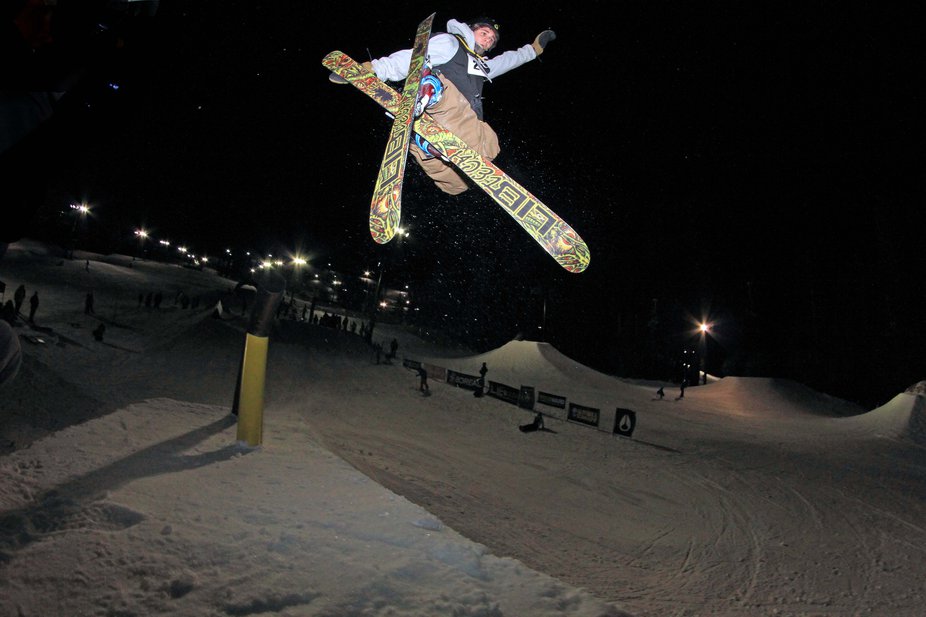 In her very first contest, female skier Jozabell Ballagh gave Jamie Meredith a run for her money and finally stuck the trick she was looking for before taking a digger that tweaked her knee and knocked her out of the contest.
With what has become a tradition, the night wound down with a free pizza feed and award ceremony in the Boreal Lodge followed by a swag toss with everything from hoodies and beanies to wax and DVDs.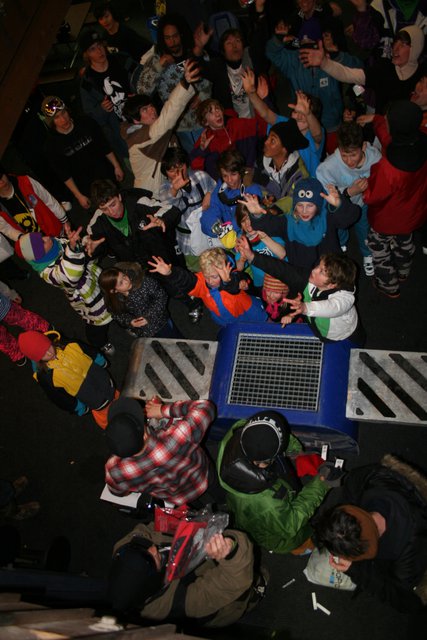 The third Expression Session of 2013 is on the calendar for March 8th at Boreal Mountain and will once again be fueled by a full roster of sponsors, including Woodward Tahoe, Sessions, Moment, Skullcandy, Nordica, Black Strap, Arnette, Nixon, Burger Me and Blue Coyote Bar & Grill.
Registration is from 5-6pm; action kicks off at 6:30pm!
Results
Grom Ski
1) Cody Laplante
2) Reece Rule
3) Wilder Sherwood
Teen Ski
1) Mattie Boaz
2) Hunter Simpson
3) Hunter Sherwood
Men's Ski
1) Pete Arneson
2) Jed Kravitz
3) Dylan Curry
Women's Ski
1) Jamie Meredith
2) Jozabell Ballagh
Burger Me! Best Crash
1) Alex Hereford