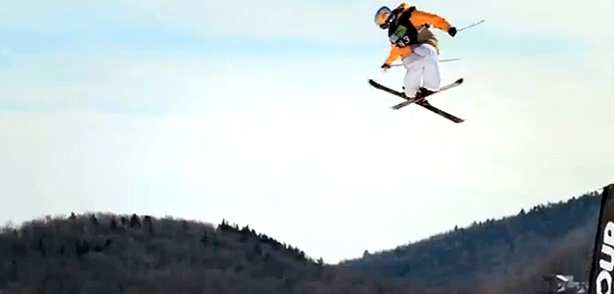 As if by magic, and a strange competition, Bobby Brown releases his latest episode extremely close to Mike Riddle releasing his!
Here's episode 3 of Bobby's Life and in this one he gets in some early practice before heading to Killington for the Winter Dew Tour. not before a friendly football game and an unusual dinner bet! Then in Vermont, Bobby goes big on the slopes to qualify first for Dew Tour regardless of the rough weather.
Look out for the guest appearances of Sammy Carlson, Tom Wallisch, Gus Kenworthy, Grant Savidge and Sean Jordan.
Related posts:Woodsy at the Dew Tour in Killington Despite some horrendous weather, Woodsy manages to take a camera...
Winter Dew Tour: Killington – Day 1 Women's slopestyle, men's slopestyle and men's superpipe qualifiers were amazing....
Winter Dew Tour 2012: Killington The second stop on the tour heads to Vermont to...