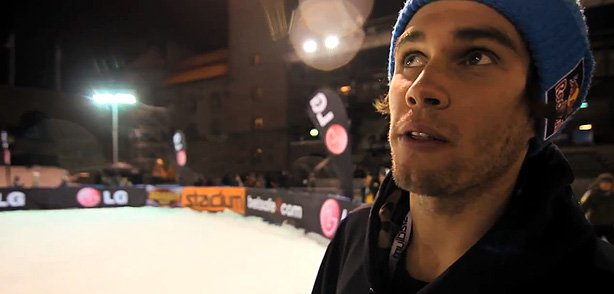 Yet another brand new series from another pro skier hits our screens. The other day had Mike Riddle showing off his new series to the world so, as the saying goes, if you can't beat them, join them! Bobby Brown hooks up with Red Bull to create this brand new series that follows him behind the scenes of his life. We follow him to his hometown of Denver Colorado as him and his friends take full advantage of Breckenridge snow jumps a day before opening. It's full speed ahead as he travels to Woodward at Copper to test out double cork variations just before heading to Sweden for a big air event before Dew Tour.
So it seems that these pro skier series' are going to be quite similar. They're all behind the scenes so I guess it will all boil down to the most entertaining rider. But that's a question best left for another day!
For the record, this episode is awesome.
Related posts:UA MTN: Bobby Brown My advice is to keep your eyes out for UA...
Bobby Brown en route down under International freeskiing sensation, Bobby Brown, will give Aussie riders a...
Bobby Brown and Friends… The Toyota One Hit Wonder has some household names and...