The 2nd annual Red Bull Bracket Reel contest has reached the "Elite Eight" round.
The contest is the first of its kind, a chance for amateur collegiate riders to compete for video supremacy. The winning team gets an all-expenses paid trip of a lifetime from Red Bull. Each of the four rounds features a unique theme, and a unique video challenge. T
his round's theme is "night class" and the teams got after it for some urban, shotskis, and pyrotechnics.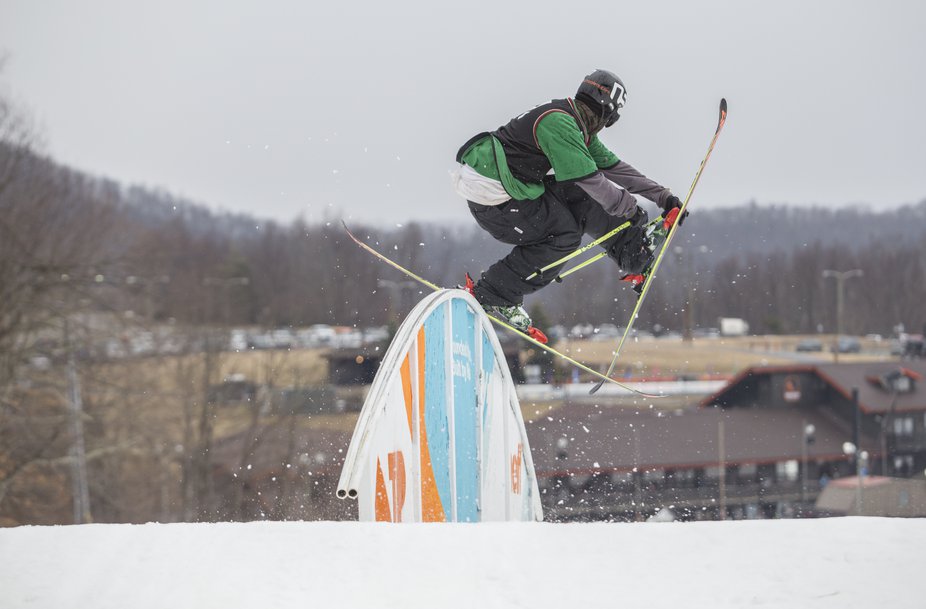 Trappalachian State dropped serious hammers in the first round
So far, the Bozeman Sewer Mutants have been dominant, and they nabbed "Judge's Pick" from Bobby Brown again this round:
http://www.newschoolers.com/videos/watch/816514/BRACKET-REEL---NIGHT
This round's matchups are:
University of Southern California vs. defending champions University of Washington
Oregon State vs. University of Vermont
Montana State University vs. Colorado University
University of Massachusetts vs. Colorado State University.
The remaining two challenges are "Art Class" (real skifi anyone?) and "Final Exams".
Can't wait.
Head over to http://redbullbracketreel.com/snow-2016 to cast your vote and send your favorite team to the gucci store.