More used to publish in freeski magazines, I'm glad to publish somes pics in two issues of a famous french BMX mag: Soul Bmx.
I retrieve in BMX the esthetism of freesking, although the sport is different, Bmx riders are focused on style and spot originality.
Looking forward to do some more Bmx pics (especially dirt, street and flat), if you are a rider/brand, dont hesitate to contact me if you are interrested in a potential collaboration.
Here is the publications :
- A full event coverage of the Massilia Bmx Race 2011 in Marseille, during spring, the french race bmx championship :
Massilia Bmx Race 2011 - Soul Bmx Mag
- An illustration for an itw of my friend Thomas Francis, english AM rider, met on the french riviera (location of the pics: Mandelieu trail) (sorry for the crappy scan, better res below):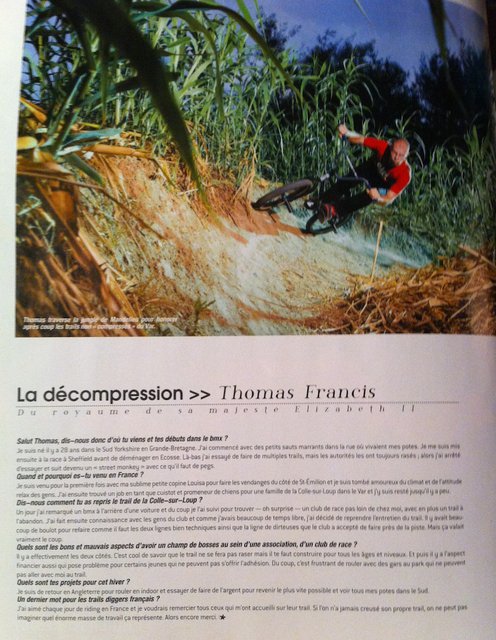 Thomas Francis itw - Soul Bmx Mag (Sorry for this low quality scan)
the original pic: Thomas Francis @ Mandelieu trail
Bonus: a portfolio on Transworld Ride Bmx website.