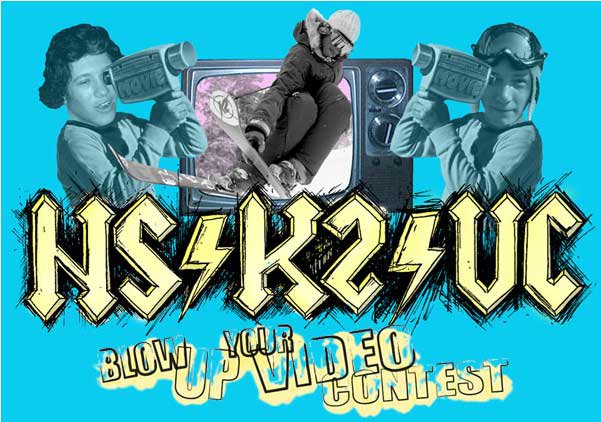 February 17, 2004
Newschoolers.com and K2 are proud to present the Blow Up Your Video Contest. This is your chance to show us your skiing, filming, and editing skills and win some epic prizes in the process.
The contest will have three (3) rounds, each round will last one month, and each will have its own grand prize. Each round participants will be given a list of things that need to appear in their video. They then have one month to upload the video to the contest site for judging.
Judging will be done by a mix of online users, a K2 & Newschoolers.com panel, and a guest K2 Athlete for each round.
Registering for your account is now open. Submissions will be accepted on March
1st, as you need time to shoot/edit the video. So get on it!
The grand prize for the round is one full session at High North Ski Camp. That's
right - you'll be hanging out on the Blackcomb Glacier riding the best private
terrain park available, all for just being the die hard ski nerds we know you
are!
Visit videocontest.newschoolers.com for registration, rules, regulations, and any other info you need to get started.