So what do you do when you've got no cash and
some free time.  Well you head west in
search of snow. If you're from CO you know we've had a shit snow year in the
city, severely curtailing urban. So when I got back from Vegas on Tuesday
morning me, Landon, and Ian headed west with no plans or aspirations.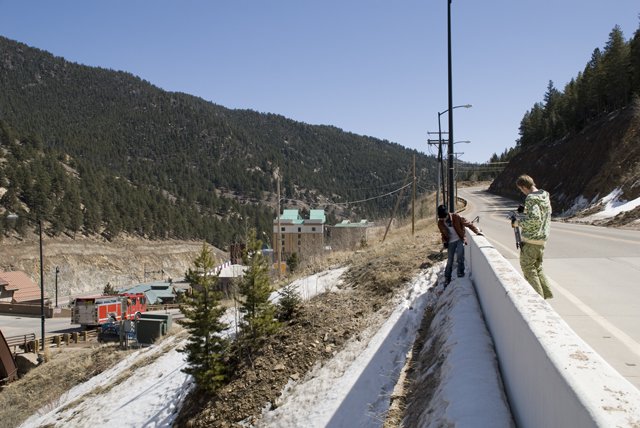 we found some snow unda a bridge and got ghetto
on it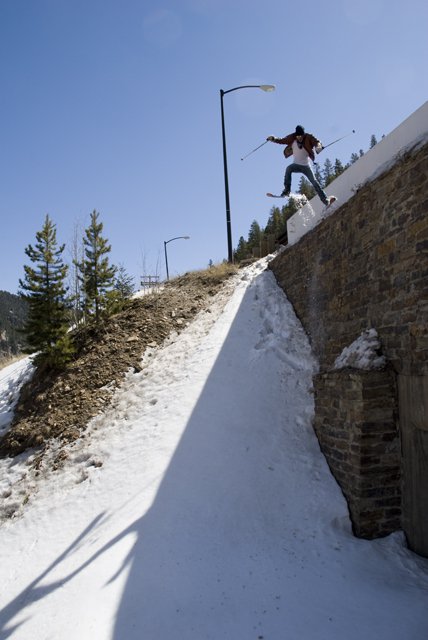 cab 2880 double mute, moments later the cops
rolled on me and Landon, we figured we wouldn't push our luck and get the stash
stolen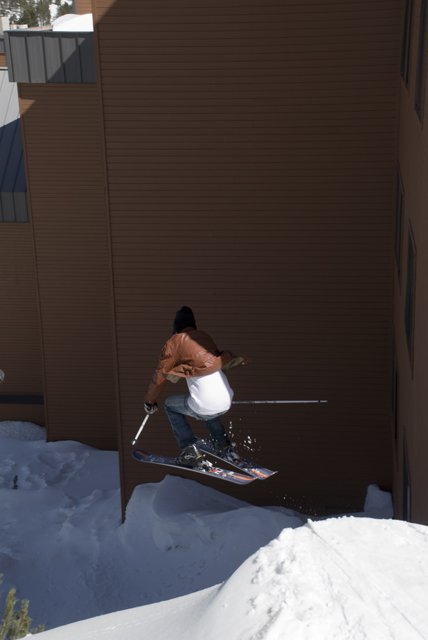 this landing was softer and more beautiful then Doug Bishop's perfect head of Fabio like hair
shiftys are nifty- do work in that trucker hat Landon, do work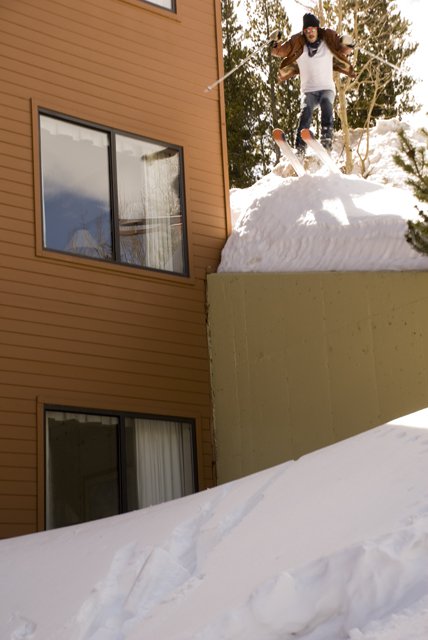 you can't see from this angle but you jumped
over a sarlac pit of death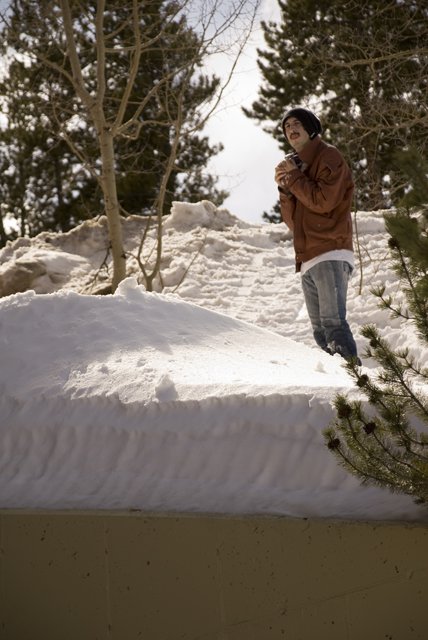 now that's one ugly character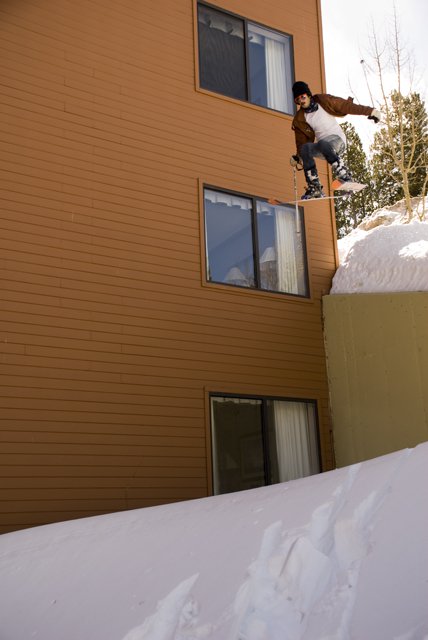 next years Scott P4s have special negative ions
that soften landings on drops (note your 
p4s may contain no ions)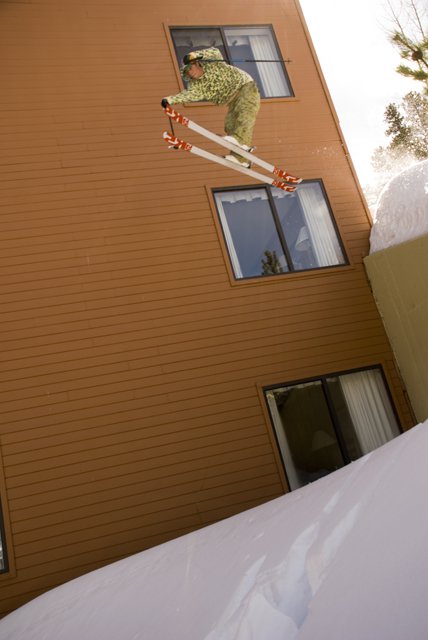 getting nosey, there was a maid in the window,
she thought we were flying demons
So heres a few shots of handplants we didn't get
photos of, once I get done with some more finals there will be a full road trip
video, so hot dog!!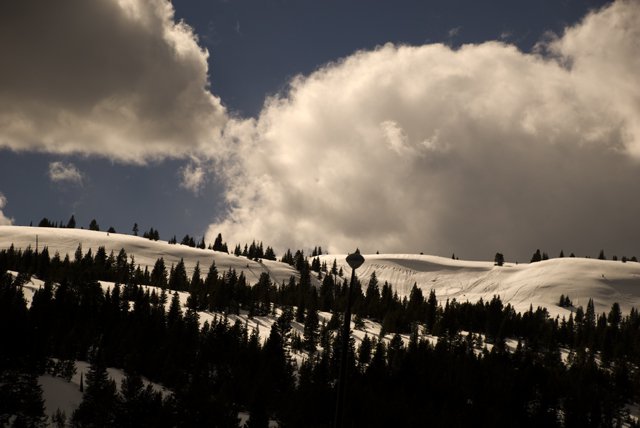 Landon thought these clouds were awesome - I
wonder what he was smoking… oh wait I know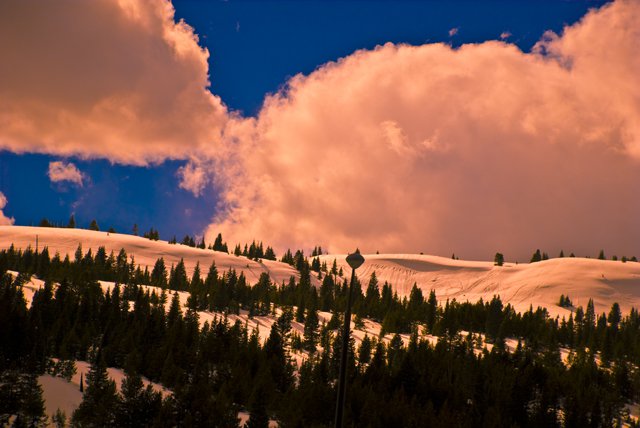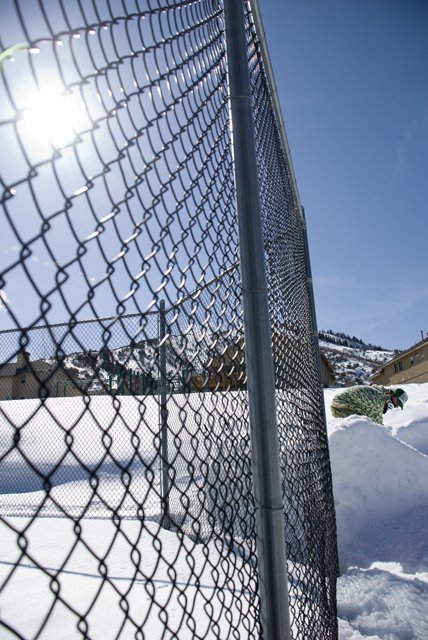 we found this but this photo makes it look like
we made it, neat huh?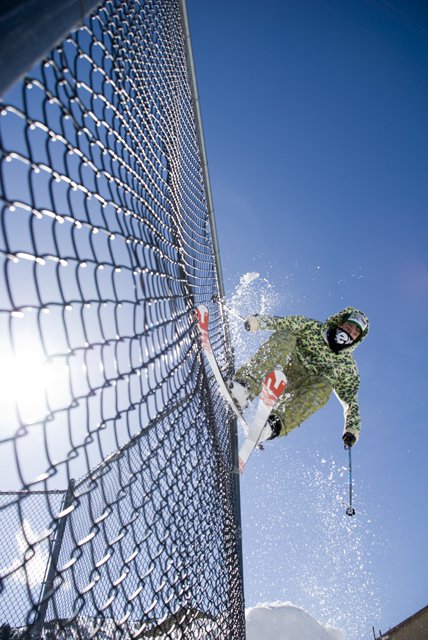 gotta try it out at some point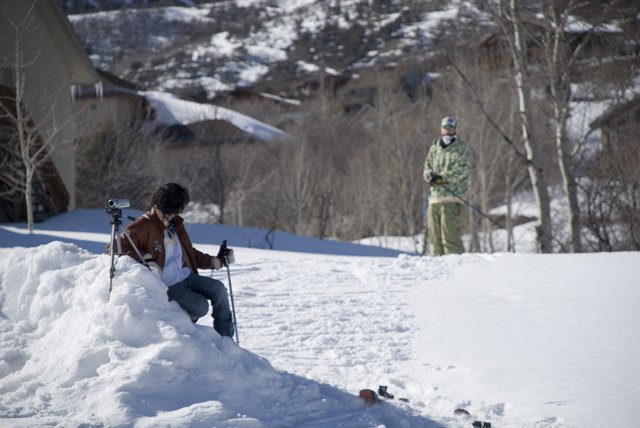 yea it sucks to get shit done with a 2 man crew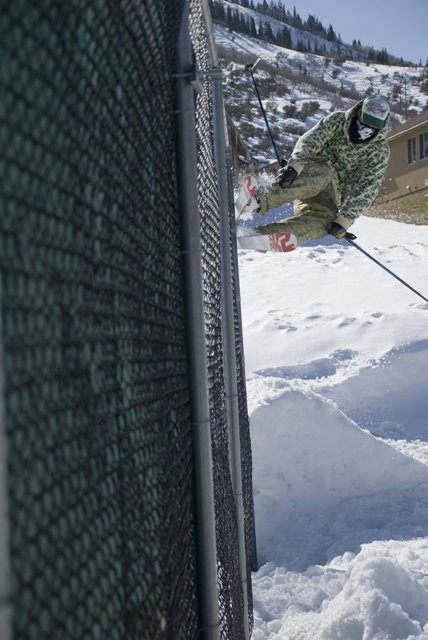 getting some air Nebraska style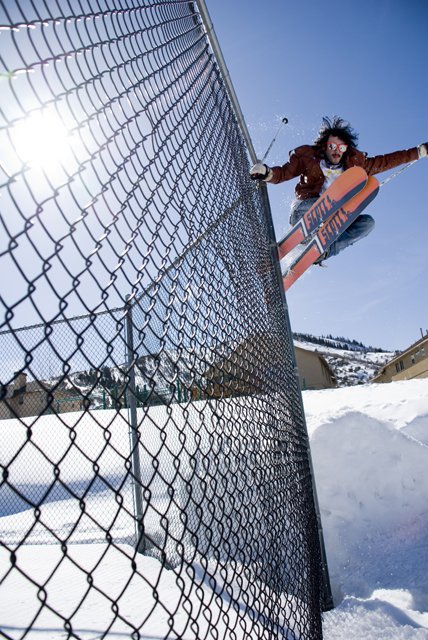 give me some gray hair and I'm a regular Einstein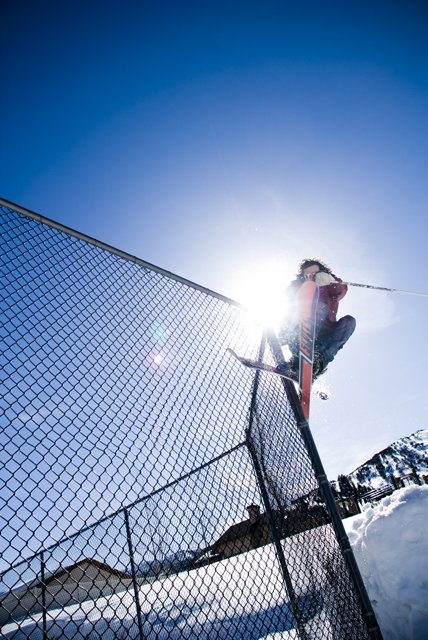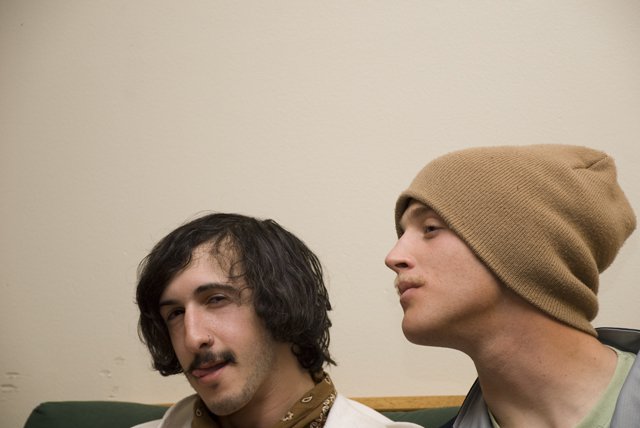 this was mid moustache march, thus explaining
the nose neighbors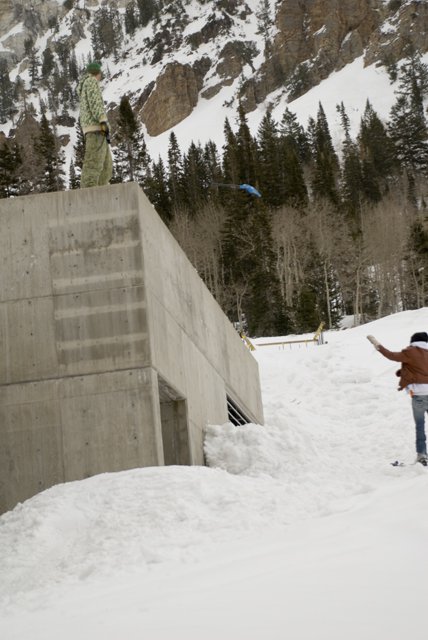 gotta get the shovel up there somehow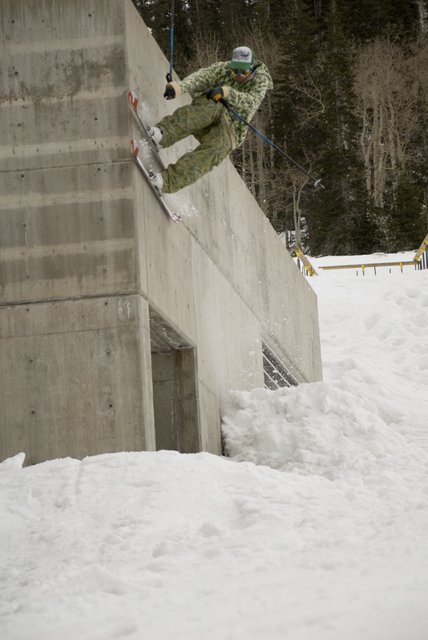 Landon
getting dirty, thanks for showin
us the jibs Witt and Brady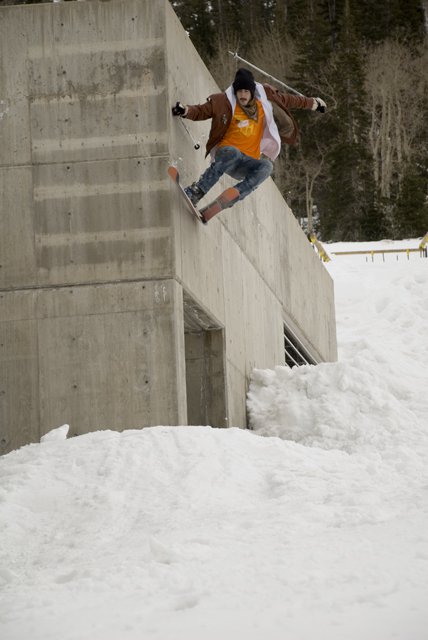 olliein off the wall baby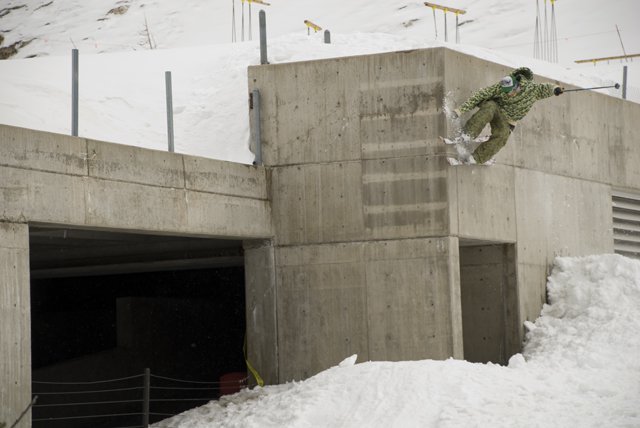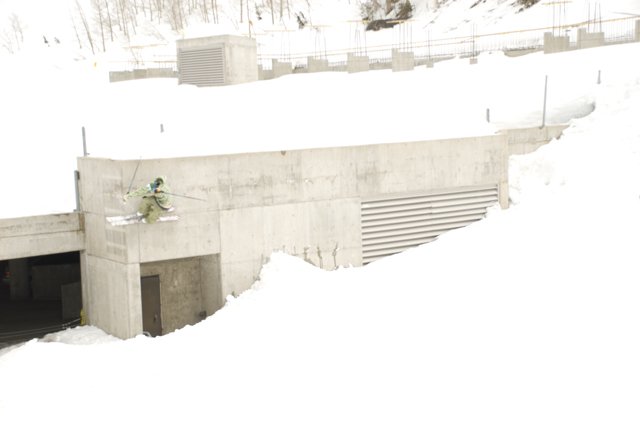 wait for the video to see Landons sick bs 360
off this jib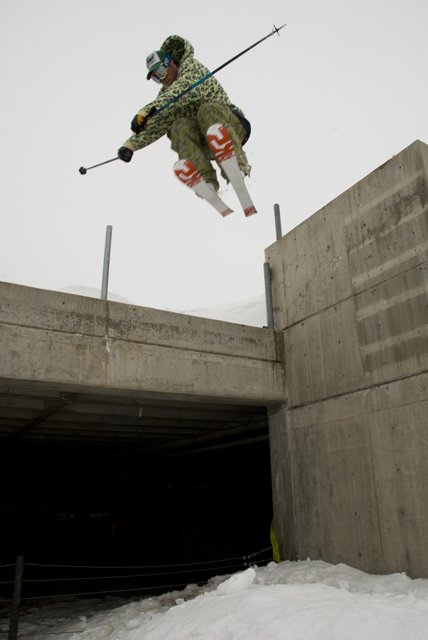 then Landon jumped off the car hole, good for
you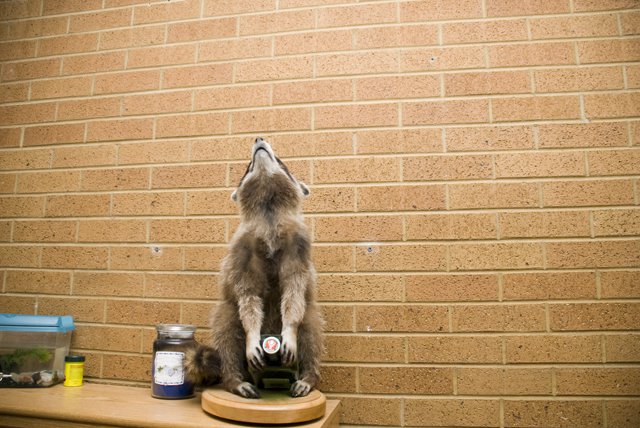 Witt and Brady taxidermied this themselves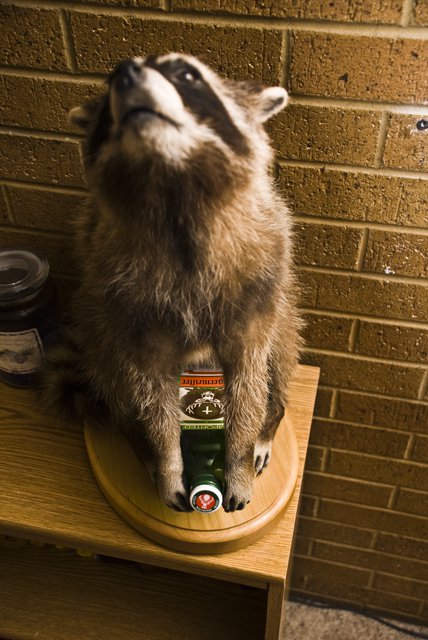 …and then Witt made love to it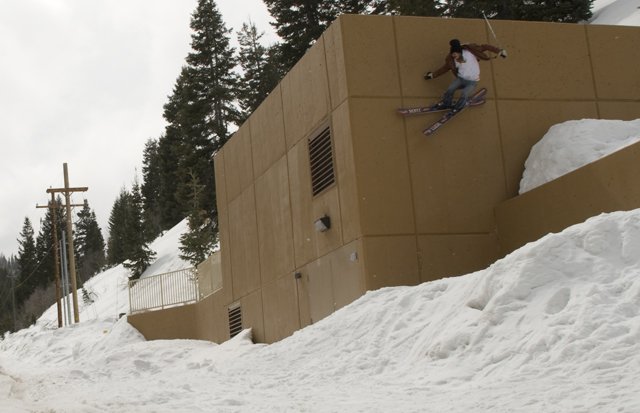 getting so high…on wallrides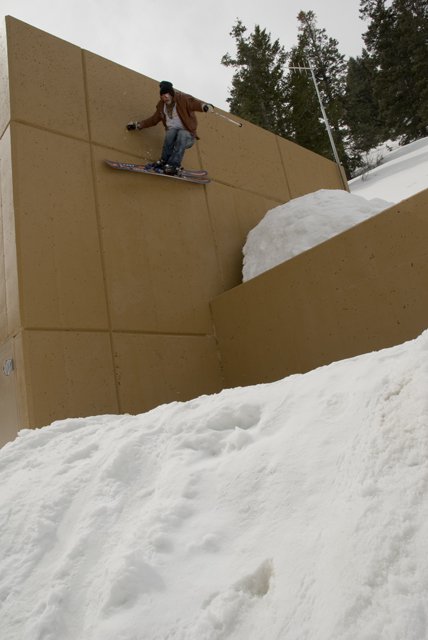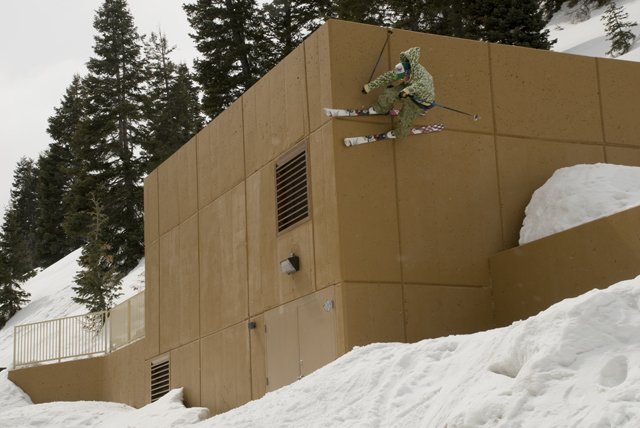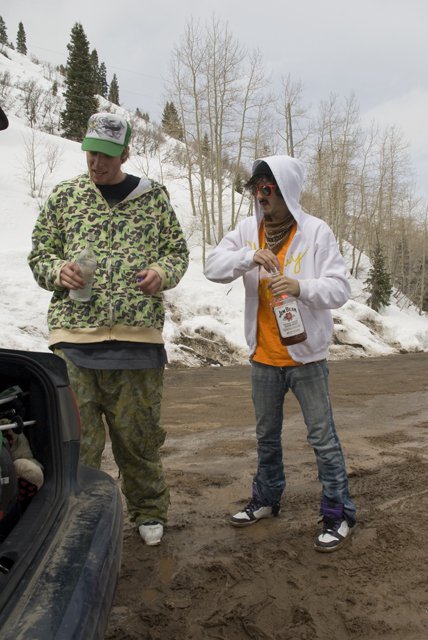 delicious jib juice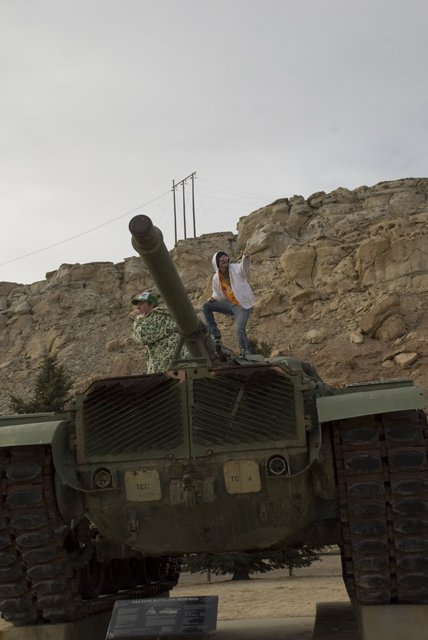 I'll leave you with this - a scale model of my penis