Words by Laura Tacchi & the BUSSC
Photos by Miles Clark
The Bishop's University Ski and Snowboard Club kicked off the season this past weekend. The events started on Thursday night with the campus premiere of PBP's Everyday is a Saturday.
On Saturday, the club hosted an off campus rail jam, sponsored by the school's home mountain, Jay Peak. The day was an opportunity for club members to buy discount season passes. Students who bought passes on Saturday were entered in a draw to win WESC 'Oboe' headphones every hour.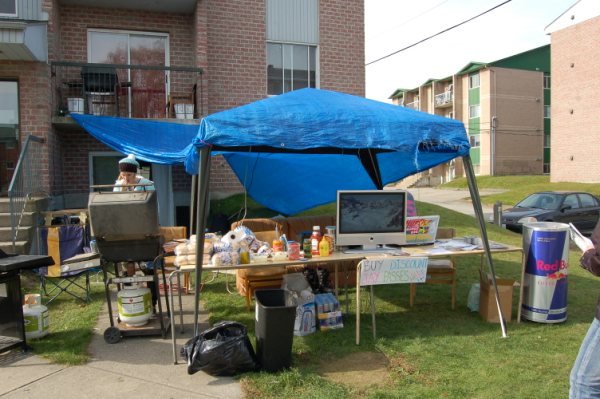 The set up. photo: Laura Tacchi
It was also a great chance for students to sign up for the club, get their skis and boards tuned (thanks to Corbetts' Skis & Snowboards), or just enjoy a beer and cheeseburger while watching BU shredders throw down. Thanks to Cam Redshaw, who worked hard all week to get a rail and box ready for the event, and with the help of a few guys and their trucks, the club was able to set up two rails and a sick couch jib. Backflips, boardslides, and switch-ups were thrown by both skiers and snowboarders well into the evening.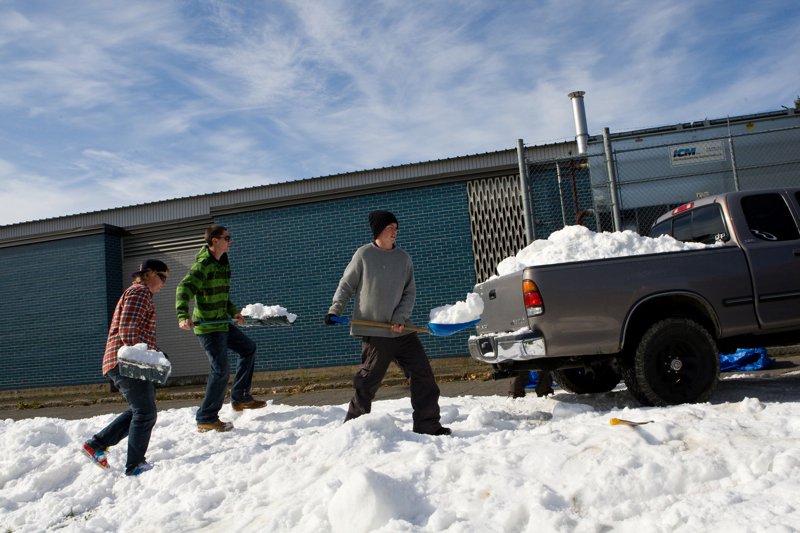 Devin Maule, Dave Ball, and Cam Redshaw getting snow.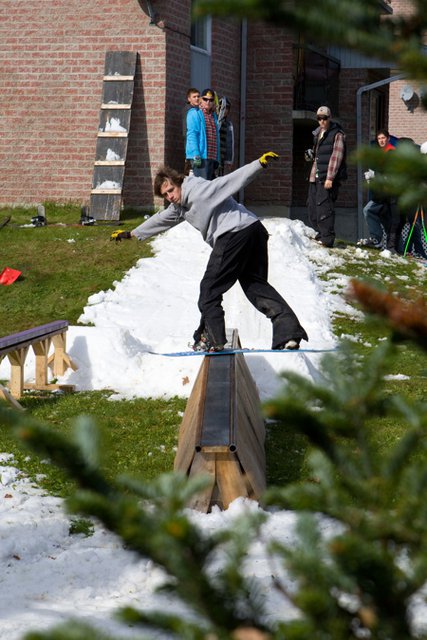 Mike Lalonde just getting warmed up.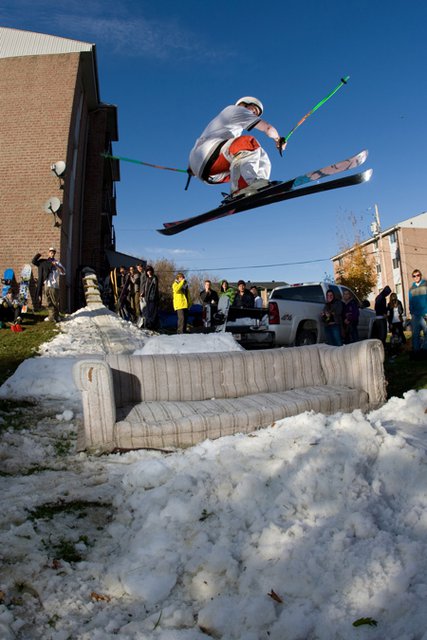 Greg Allen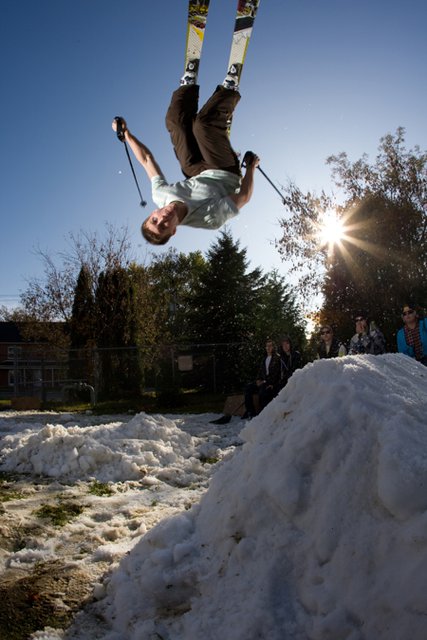 Drew Thorburn going for the double!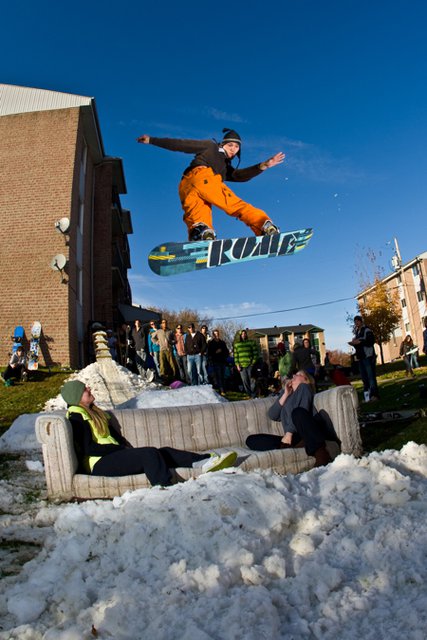 Alex Cunnington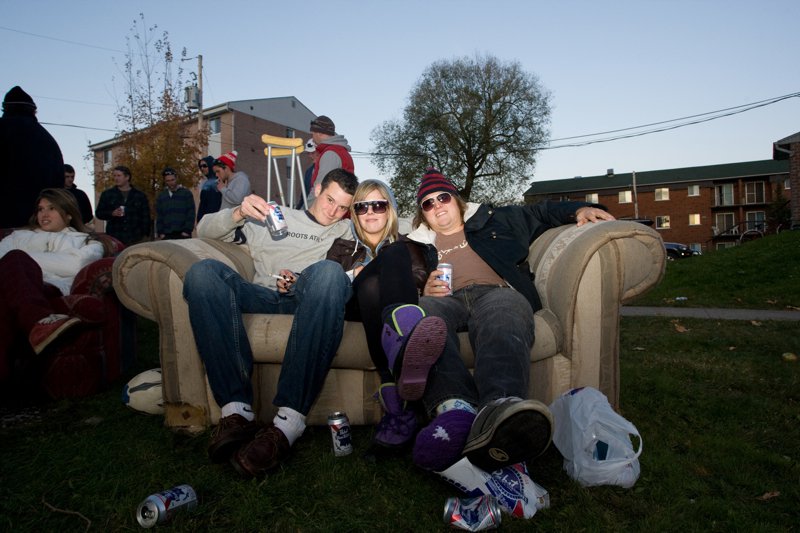 Harrison Diamond, Sarah Landry and Matthias Campbell enjoying the show.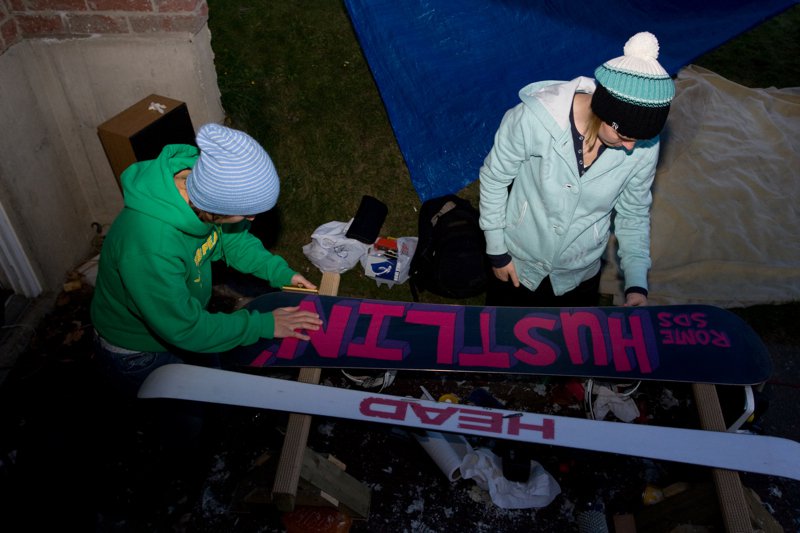 Laura Tacchi and Andrea Gray in the tuning room.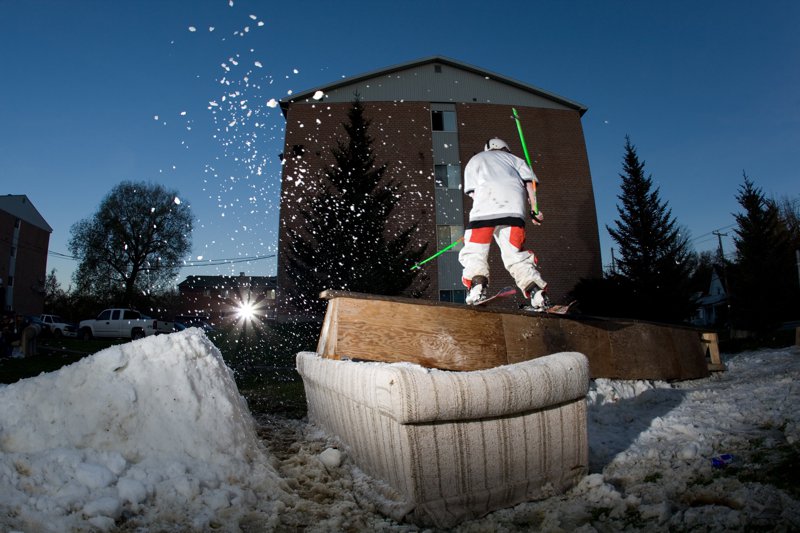 Greg Allen killing it long into the evening.
The best part might have been when the Monster Energy Drink truck went head to head with the Red Bull set up! Luckily we don't have any contracts, so it just meant more free drinks for everyone!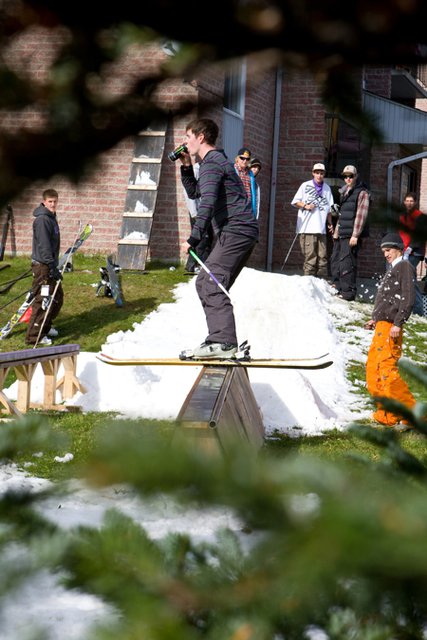 Cam Redshaw enjoying a Monster
Thanks to everyone that lent a helping hand - we look forward to another event next semester!