The trip started off with Sean picking me up in Reno after work, and we headed down the long lonely road to Big Bear. A decision was quickly made to take Sean's Subaru on some of the off-road 4-wheeling trails in Carson City. I didn't think it was possible to take an Outback the places he did, but we made it. The drive down to Big Bear is long and tiresome, we finally arrived around 2 in the morning the first day of practice and went to sleep, having to wake up early for registration.
    While down there, we ran into other Moment Skis Team Members, Andy McDowell and Becca Babicz. Andy managed to register last minute for Slopestyle, not knowing that there was an online registration. The first day consisted of Sean, Andy and Becca taking practice laps through the pipe and slope course, enjoying the so-cal weather, and hanging out at the bar which was practically on-hill.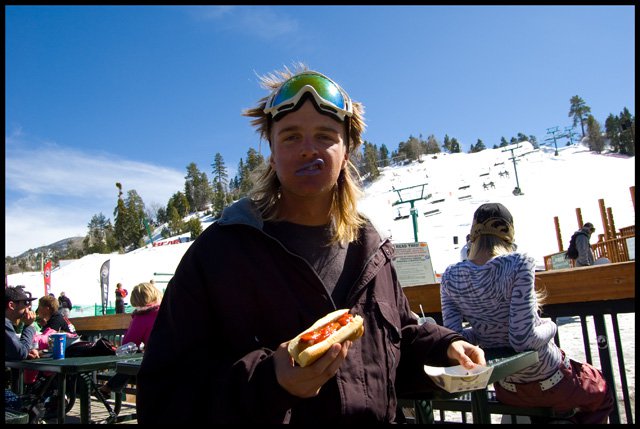 Mullet AND blue lips?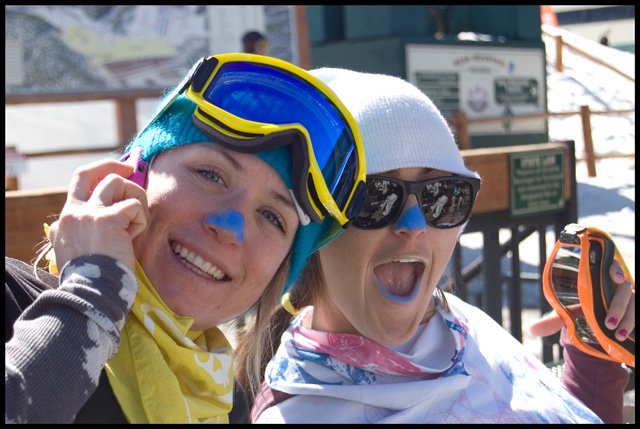 We ran into some friends from Jibij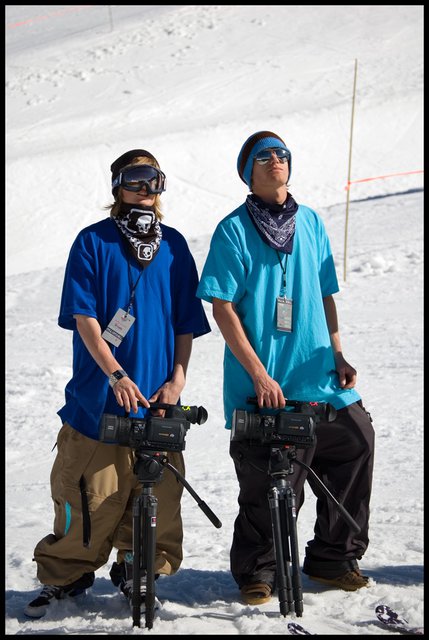 Even the guys from Stonebroke Films made it down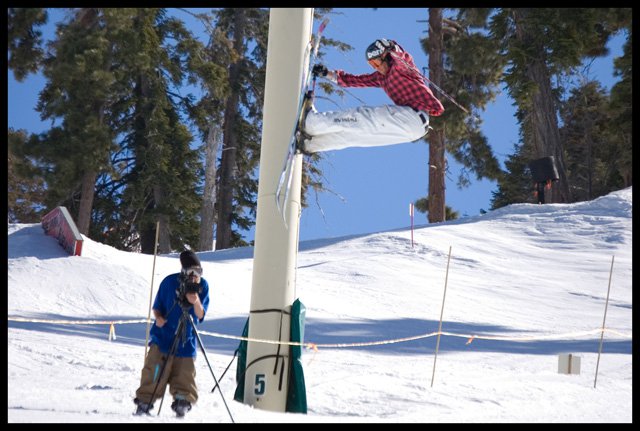 Air to Fakie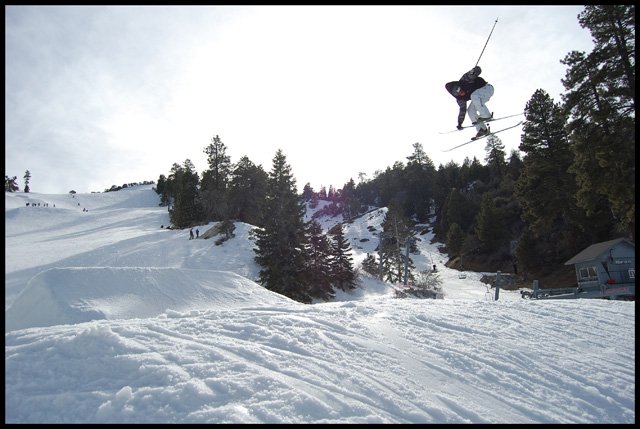 Sean taking a lap through the park at the end of the day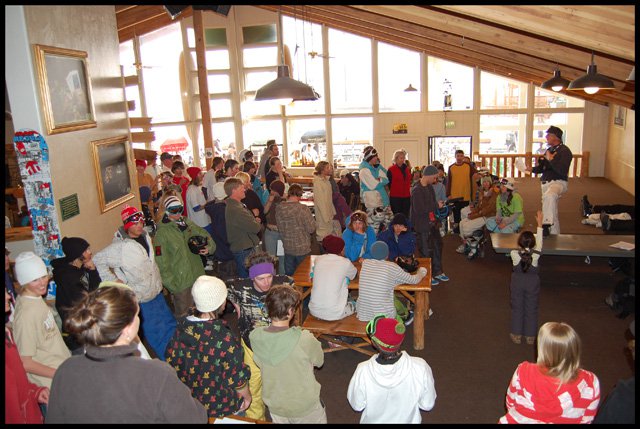 Jam format explained
   With the first day coming to an end, we made our way back to the hotel. Tired from getting only a few hours of sleep the night before, we decided to take it easy this night, grabbed some beers from the market down the street and everyone hopped on their laptops or watched TV.
  
   True to their name, the Stonebroke Films crew needed a place to stay this second night, as opposed to camping out in their mini-van like they did the night before. With 5 more people in the room limiting the floor space, Scotty opted to sleep inside the wardrobe.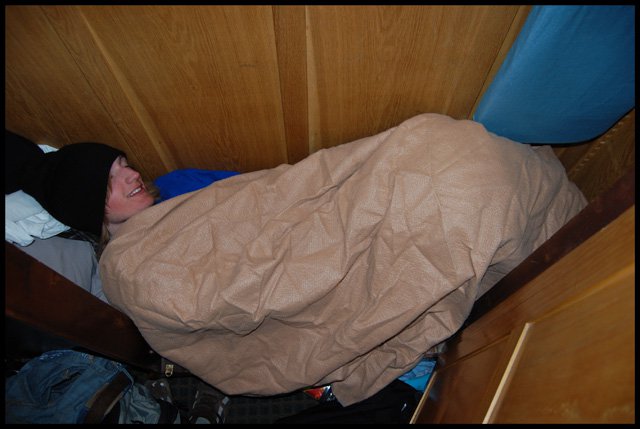 Stonebroke Scotty
    The next day we headed up to the mountain early again for an 8:30 pipe inspection. I'll have to say, the Jam Format worked extremely well and I'm very impressed with the way things were run at the BBO. Being able to take as many laps as you wanted took some pressure off competitors, and gave them a chance to work the kinks out of their runs.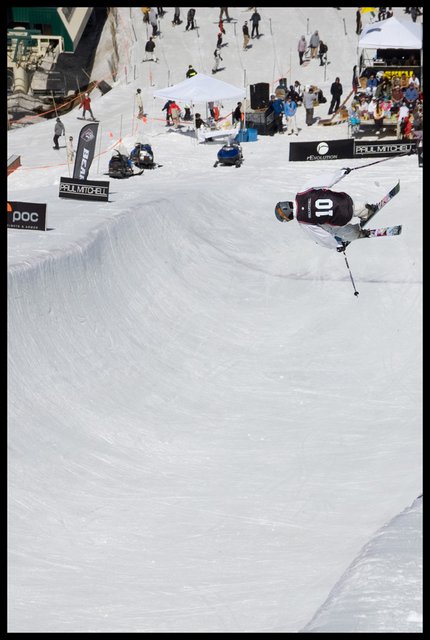 Sean mid-900
Sean Hartel put together a solid run for finals, boosting a 9 first hit and throwing in other stylish tricks to impress the judges land in 3rd place. Good job Sean!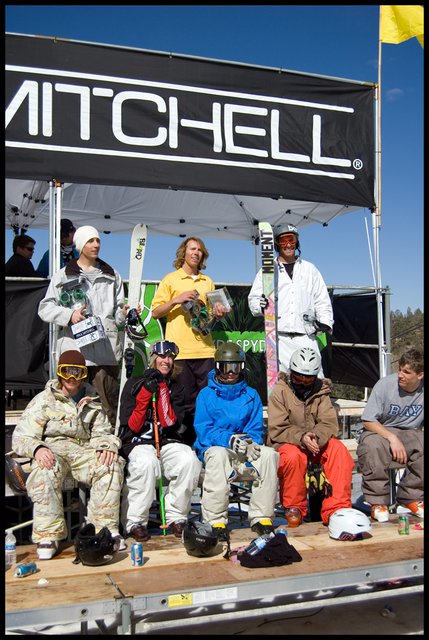 Mens Podium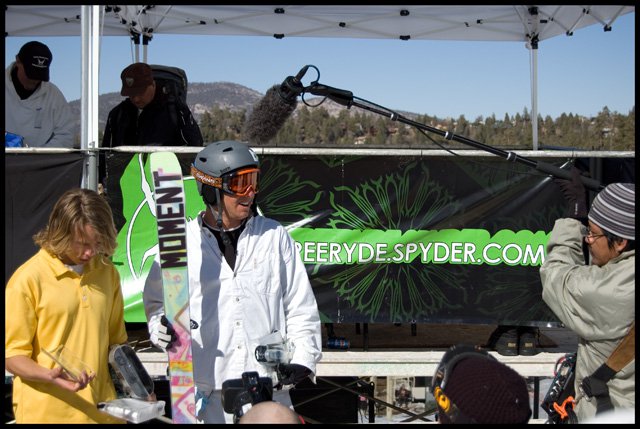 Sean gets interviewed by Fuel TV