Best Job in the Ski Industry - Vincent Gagnier
When It comes to dream job, Pro Skier, is probably something every skier has thought about at some point. Getting paid to ski and travel around the world, what could be better, but is this really the reality. Is it really a case of "Do future spins, get paid" ? To find out I got in touch with a skier who is doing big things right now, Vincent Gagnier.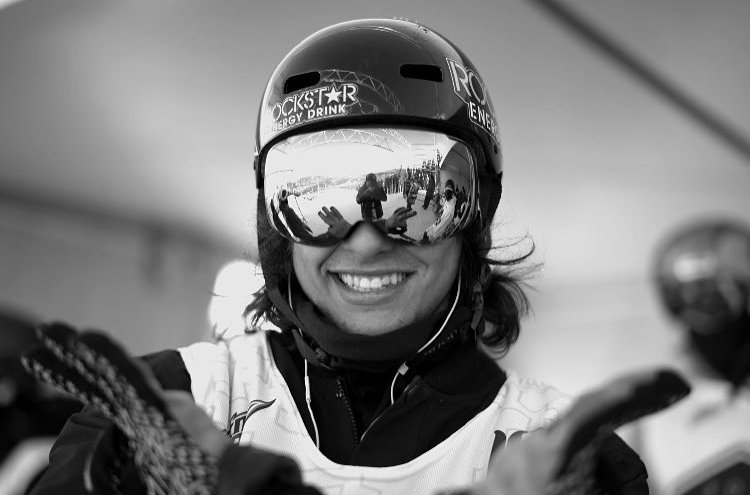 Vinny has had an amazing season including winning the X-Games Big air, a title he took in his usual style over tech fashion, a trait which has seen him maintain his popularity amongst the newschoolers style police, while still competing at the highest level, not something most comp skiers can claim. The youngest of four brothers, Vincent grew up skiing with two of the most initiative skiers of their time, Antoine and Charles. Vincent was only 11 years old when he watched Charles win Gold in X-Games slopestyle, so to say competition was in Vinny's blood would not be too much of a stretch. But how did it all begin for Vinny Cash
Tom: Can you remember your first experience skiing? Was it your family who first took you and where did you go?
Vinny: I can't remember, I believe I was 18 months old and I'm sure my whole family was there supporting me!
Tom: What were you like in school? What were your favorite subjects?
Vinny: I was the same person, but a little dumber and shorter. I always liked Math when I understood what I was doing, and history because I'm always curious of what I don't know about the past.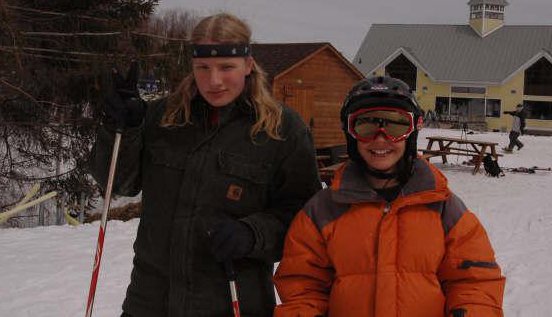 A young Vinny on the right, sporting the true grom outfit
Tom: How much of an influence did your brothers have over your skiing?
Vinny: The biggest of them all, I was fortunate enough to learn from the skiers who thought outside the box. They were years ahead of all the pros when it came to rails in 2001-2002, they were doing tricks that didn't make sense at the time. They found a way to do more with this winter tool, we call skis.
Tom: At what age did you begin to think that skiing was something you wanted to do full time? Was becoming a pro something you though about?
Vinny: It was always the only thing I wanted to do, ever since watching 13 in 1999. And than Charles in 2004 started blowing up , he won the Vermont Open that year and had video parts in High Five, Red Tape and Assault. The year after he won both the US Open and X Games ahead of Tanner Hall and Jon Olsson, the two best competition skiers at the time. I knew after watching him stand on top of the podium with those 2, that he made it and that it wasn't impossible to compete with the people we grew up idolizing.

It was exactly 10 years between Charles winning his first X-Games gold and Vinny winning his. A decade may have past but some things look strangely similar.
Tom: When you were younger did you have to work to support your skiing? If so what jobs did you do?
Vinny: No, I haven't had a job yet. I have to thank my parents for supporting me a bunch when I was starting to travel and ski outside of Quebec.

Tom: How did you get your first sponsor and who was it? Did you find things changed after becoming a sponsored rider?
Vinny: I was at the US Open in 2004 with my father, we were there watching Charles compete, and then Josh Berman who was the new SPY team manager, and had just signed Charles to the team earlier in the year. I can't remember the conversation, but some words were exchanged between Charles and Josh, and Charles said that I was crushing it in the park or something, and that I had a sponsor demo that was filmed earlier in the year. Later that night we went to sushi with Josh, Travis Redd, Charles and myself and from there I was sponsored. I remember that they faked that it was my birthday to the waiter and they gave some free dessert!! I was an over stoked 10 year old.
Tom: Have you found that with success the way you plan your seasons has changed? For example do contests dictate your travels plans more now?
Vinny: Yes there's so much good in having success, that way I don't have to compete as much, I plan on filming a lot more this year, I can't wait to get started. I'm tired of seeing my skiing only in the park or in contests.... too many contests suck out a lot of the fun for me...At the end of the year I'm tired of doing similar tricks and I get bored watching other skiers do the same stuff over and over again.
Tom: Is there ever any pressure put on you to attend certain events over others?
Vinny: Not really...there are certain events that I would choose over others, but I try to do the ones that will be the most fun at the end.
Tom:You have had a agent for the last few years, how has having a agent helped you?
Vinny: I'm not a professional talker so having an agent is a plus, I just have to ski and than he takes care off the rest.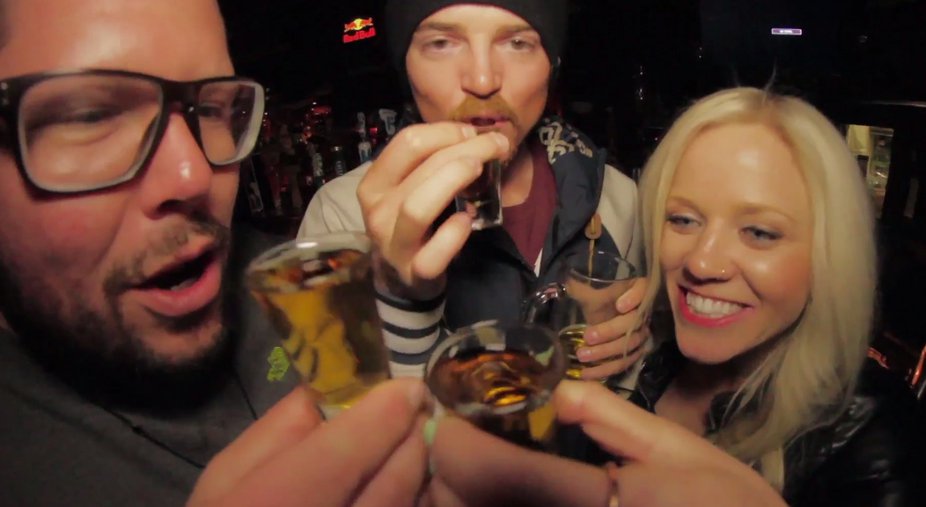 Dylan (Vinny`s agent) taking care of business during WSI
Tom:What is the best aspect of being a pro skier?
Vinny: Travelling with some of my best buds, making memories, not taking life too seriously, having fun on the skis everyday, and the apres ski. Learning new tricks and surpassing your skills is pretty fun too.
Tom: What is the worst part about being a pro?
Vinny: Injuries...Its a dangerous sport, one bad judgment can affect the rest of your life.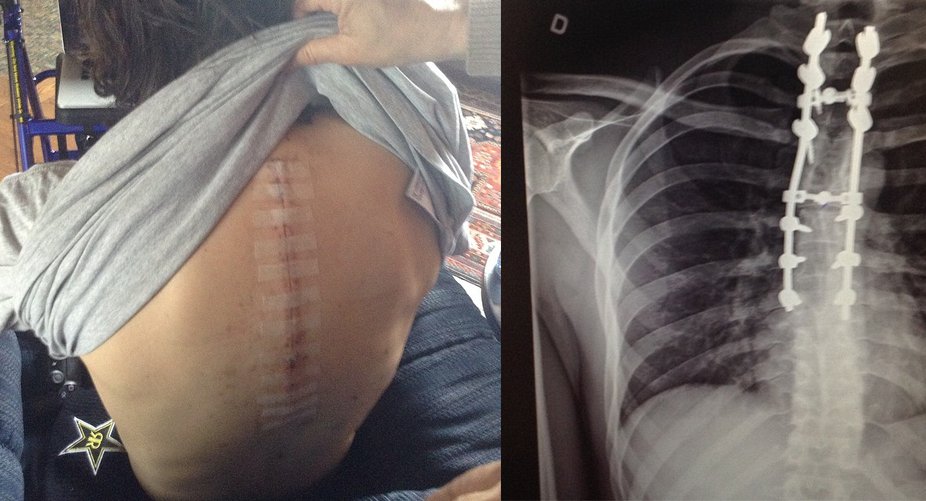 With his recent success its hard to believe less then 2 years ago Vinny underwent surgery for a shattered T5 vertebra he sustained while filming a DFD rail in Grand Targee.
The main point of these articles was to show how anyone could do the jobs featured, but seeing how I have come to terms with the fact that I wont be turning pro years ago, I thought it would be more interesting to see what an up and coming Am was interested to learn from a seasoned pro. Jake Carney has been throwing down in whistler this season, as demonstrated in his lastest edit, so I asked him if he had any questions for Vinny about taking that next step.
Jake: When did you realize you'd made the progression from Am to Pro and were there any significant changes in your lifestyle?
Vinny: For me it was when I got 2nd at the Jon Olsson Invitational, I got an invite through the online contest on newschoolers. I ended finishing second and at that time, it was probably the most insane Big Air contest ever. I skied over my abilities that night, and after, it opened many doors to me, I was getting invites in the bigger events and started to expand my trick repertoire.
Jake: How important is social media to you, your followers, and your sponsors vs comp skiing?
Vinny: I wish things were more like back in the day, when the skier didn't have to do all this media stuff personally and it was up to the sponsors to do it for you. But times have changed, its pretty much mandatory now, I have to do atleast one post a week to keep them all happy you know. I'd much rather do good in a contest and be happy with the way I skied than getting more followers for whatever reason any day. But I still believe a video part means more to every skier and the freeskiing community than comp results and social media.
https://www.instagram.com/p/9mh-KLmHb0/?taken-by=vincentgagnier
Social media may not be many pro`s favourite thing to do, but it does allow us to see some cool things like this.
To finish up I asked if he had any plans for life after skiing, and if he had any advice he would give his younger self.
Tom: Although this may be looking quite far ahead do you ever plan for what you may do after skiing?
Vinny: Not so much, but in a couple years, I should probably start thinking of something...time will tell.
Tom: If you were not a pro skier, what job do you think you would do?
Vinny: Anything that doesn't involve talking on the phone or send emails allday everyday.
Tom: If you could give your younger self one piece of advice, what would it be?
Vinny: You should have pussied out on the DFD rail in Grand Targhee in April 2014.
Thanks to Vinny for taking the time to answer mine and Jake`s questions.
Next up is the final part in this current series, featuring someone who has already at a young age found himself something of a niche in the ski industry. A writer, photographer and painter to name a few of his talents, Cy Whitling, is doing big things right now and it all began right here on Newschoolers. Find out how it all started and what else you can expect to see from Cy in the future.
Missed the other parts in this series, check them out here:
Best Job In the Industry - Dave Brownlie, Whistler CEO
Best Job In the Industry - Matthew Manser, Atomic Global Product Manger