We at Newschoolers.com, in conjunction with The Ski Journal, are excited to announce the winners of the Ski Journal/Newschoolers.com "best day ever" story contest. With almost 100 stories to choose from we spent many grueling days reading, revising, and arguing amongst ourselves before narrowing it down to three finalists.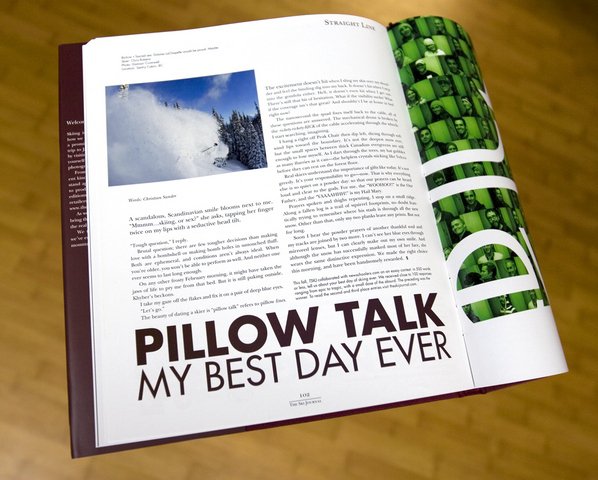 Alas, there could only be one winner: Cheech Sander and his story "Pillow Talk," remembering an exceptional day (and an exceptional lady) in Whistler, BC. In addition to seeing his story published in The Ski Journal's photobook, which is shipping now, Cheech gets a two-year subscription to The Ski Journal and a Ski Journal t-shirt. The second place winner (username midwest_rep085) gets a one-year subscription and some Ski Journal stickers, and third place (username Bluntz4Life) gets a single issue and some Ski Journal stickers as well.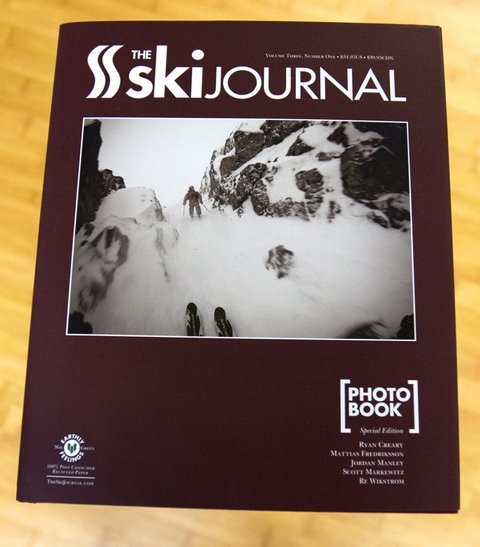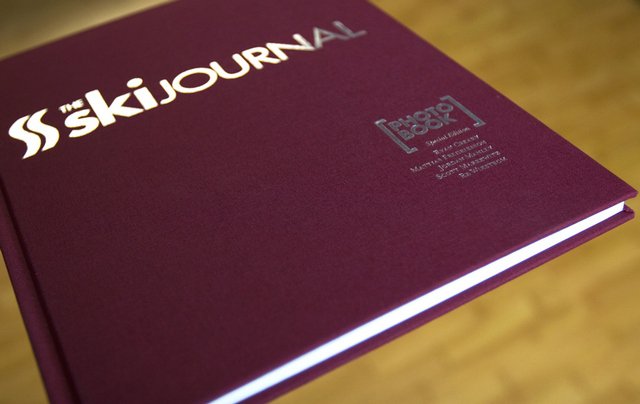 While every issue of The Ski Journal provides a look into the depths of ski culture, the photobook is a bit different as five top photographers were featured with full-length galleries: Mattias Fredriksson, Jordan Manley, Ryan Creary, Scott Markewitz, and Re Wikstrom, available in a limited edition hardbound book. Purchase individual issues in the NS.com store, your ocal ski shop or subscribe and have home delivery at http://www.theskijournal.com.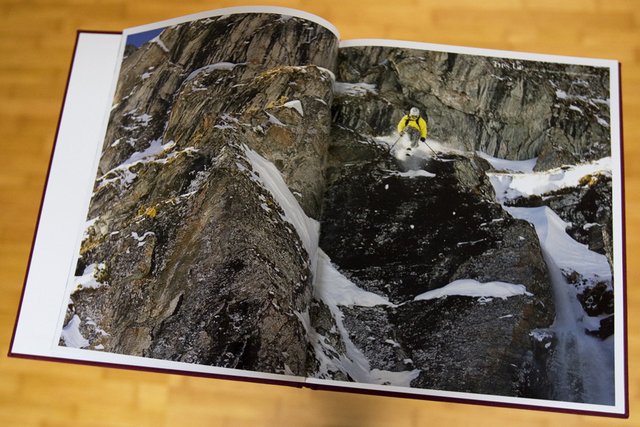 The staff at NS and The Ski Journal would like to thank everyone who took the time to enter this contest by sharing their best day ever with us. And also here for your reading pleasure are the second and third place entries. Enjoy.
second place: midwest_rep085
My best day skiing did not occur out west in three feet of fresh or at a super-park like Vail or Keystone.  It happened at a small hill in Wisconsin, with an old friend, an old coach, and an old man.
I'm 26, ancient in freeskiing. I was here at the beginning, making my own twin tips and making up tricks as I did them. Anyone remember the Skodeo? How about the Venus Fly Trap? 
I grew up skiing this small mountain near my house. It is one of those mountains where you know everyone, there are only a few full time ski school employees, and the managers will let you ski the hills after closing if you ask nicely. 
When I was in high school, I joined the race team at the mountain and got a part-time job as a ski instructor. I became good friends with an old man who had worked at this mountain for years. He was one of only two full time ski school employees, and he had worked there since the early 60s. He still wore tight spandex pants when freeskiing, but he loved ski instructing and was fast as hell. I also became friends with my coach's son, and we ended up taking our team to state senior year. I learned a lot that year about skiing technique, and improved drastically. I spent every hour of every weekend with my coach and friend, going through gates and drills. After a few hours, this kid and I would hit the park and practice new tricks.
College came and I said goodbye to the old man, my coach, and my friend. I moved out west, to Oregon, where Mt. Hood beckoned. 
My college years were rough on me. I got heavily involved with drugs, and I lost a lot of friends. I ignored these three people who were so important to me—I never once saw them during my college years and for two years afterwards...that's six years. They tried to initiate contact with me, but I brushed them off repeatedly until they stopped trying. After college I moved to Colorado, where the party lifestyle continued. I pretty much forgot about that small mountain in Wisconsin and the close friends I left behind.
After another few years of partying, I finally began to realize where my priorities should be.  It was a hard process, but I got my shit together and turned things around. Then, I found myself back home at that little mountain. 
It was a warm, bluebird day with fresh man-made snow. There was race camp going on, and I noticed my old coach working with some campers. I worked up the courage to go over and talk to him, and he was genuinely happy to see me. His son was there as well, and the three of us got to talking about the good old days. I apologized for what had happened over the years—my friend was pretty pissed but they were both happy I was back. 
After the camp concluded at 3 p.m., the three of us went out to freeski. Just as we got off the lift for the first run, we ran into the old man. He looked the same, and he immediately recognized me. Again, there were no hard feelings, which surprised me. The four of us skied into the night, catching up and enjoying the warm weather and poorly lit runs. It was 300 vertical feet, man-made snow, and chairlifts from the 60s...but it was by far the best day skiing of my life.
third place: Bluntz4Life
It is cold and blustery on top of Sugarloaf, ME, and the conditions are less than epic. Blue ice is the only thing within sight and the sounds of joeys scraping their way down the hill permeates the atmosphere. Yet on this day we are still out, in the cold, in the ice; we don't care, it's just another day on the hill. Then a message—a flash of hope. "The t-bar line is sick today, we just hit the bottom half you should check it out," says a friend. Through the wind and long lift ride our hope remains, could there be a stash of pow…even today? 
Music pumps through my headphones as I stare transfixed, astonished at what I am about to ski: thigh-deep untracked pow. I turn to my comrade and partner-in-crime Schuyler, and we both slide into that effortless abyss. Schuyler races ahead and makes the first few turns, throwing up a spray worthy of a jet-ski. Instantly everything is good in the world. The first couple turns are a ski-gasm I can't seem to even comprehend.  Then it hits me and I am enveloped in the pure feeling of flying through…what is it that powder feels like? To me it is the single greatest feeling one can achieve; and in this moment I am feeling everything that powder has to offer. 
Then the journey is over. Schuyler and I look up to our two single tracks and wish there were still more ahead. Sadly, we turn and scrape our way across the rest of the ice-riddled mountain.  By the time we make it back, the run will be tracked and moguled.  But we smile, because we know that all those tracks will be second to our own.