So our season in Tahoe got off to a late start, little precipitation and not much of a sign winter was coming. All we had to do for fun was
ride our dirt bikes. So my buddies and I decided to build a backcountry snowmobiling station to keep us busy. We built this fort in a remote zone of the Sierra's. Right next to so much good terrain, big lines, sick pillows and jibs, and some pretty sweet jumping spots.
It's sick!! The zone is a perfect spot to access some gnarly sledding and skiing.
This is what we did and how we did it. We were riding our dirt bikes in and out of the area finding a good spot. We finally found a section that would be hard to find winter and summer. We don't want a bunch of randoms finding it, you know what I'm saying? With a whole lot of man hours and a handful of kids, it came together. It's sick! We built the whole fort out of fallen timbers off the forest floor for the structure and slates of granite to make one wall that also has the fireplace incorporated in to it. Like I said we were waiting on some kind of storm/precipitation and it finally came, we got some snow, and not just a little amount. This one system brought us over ten feet of snow in the upper elevation's which made it a lot easier to access and get supplies up there. At the moment we have a wood burning stove/oven to heat the place and warm up food, a generator that run lights and computers for entertainment and to check our footy from our day of shredding. We lined the floor with marine carpet to keep us off the dirt and some cozy little cots for sleeping on. It's pretty set up out there in the middle of the Sierra's. The best part about it is that we are ahead of every other crew and can access this zone a lot easier and faster then anyone else. It's perfect!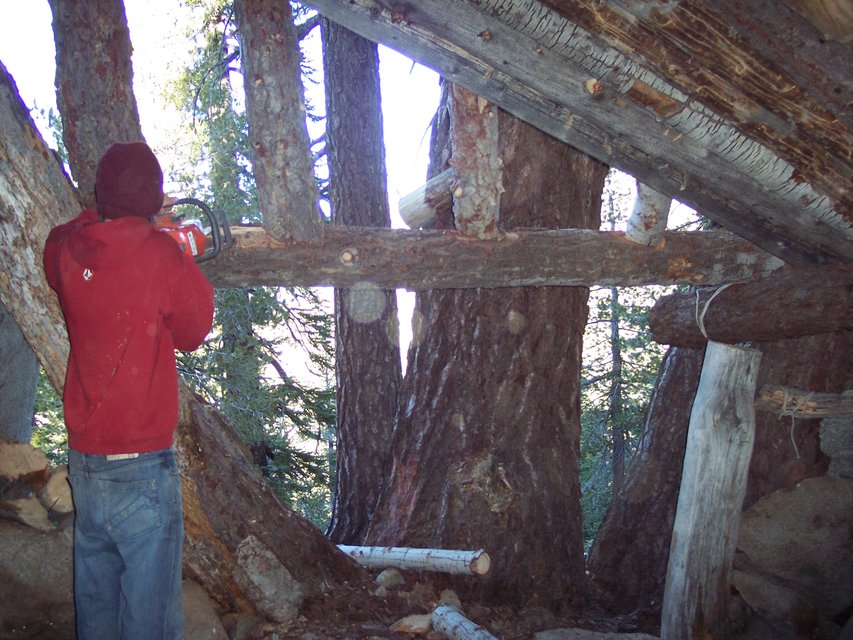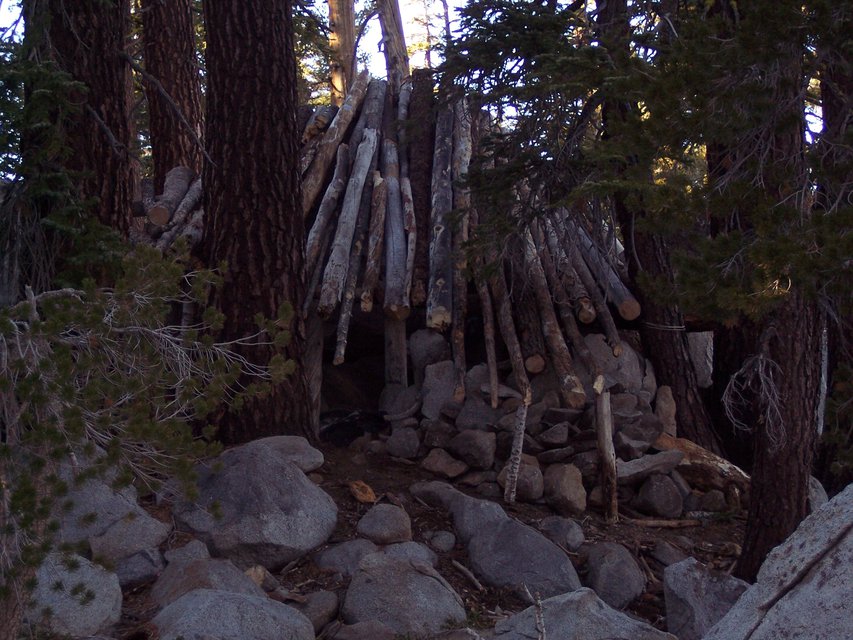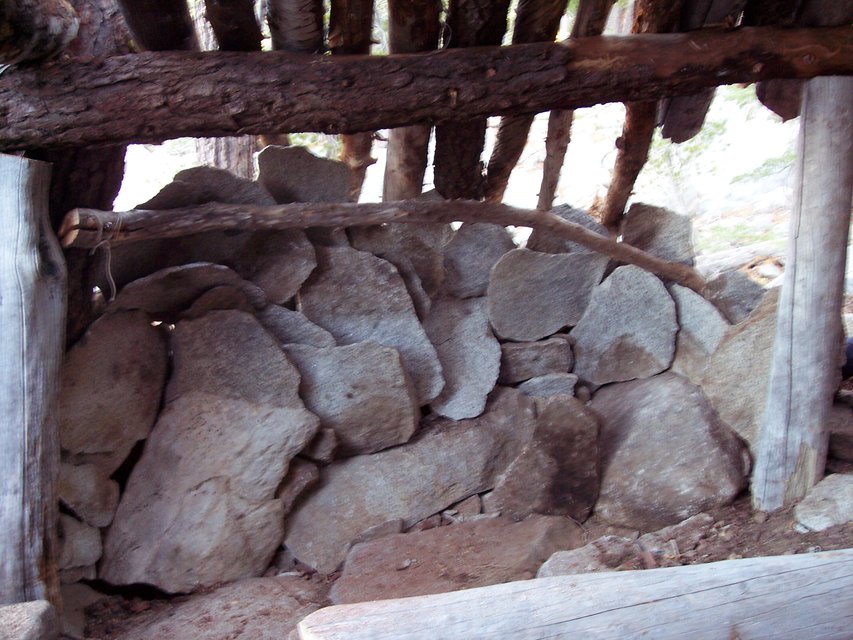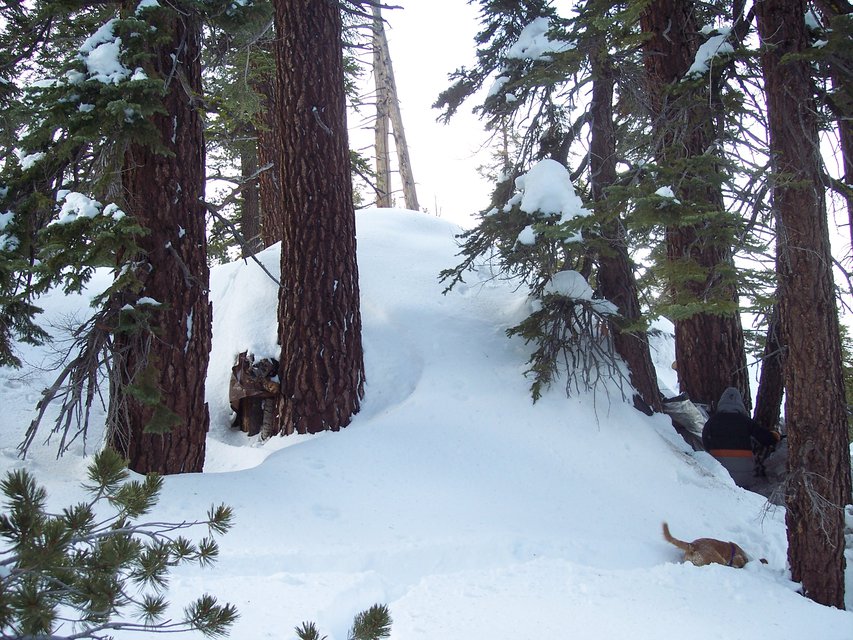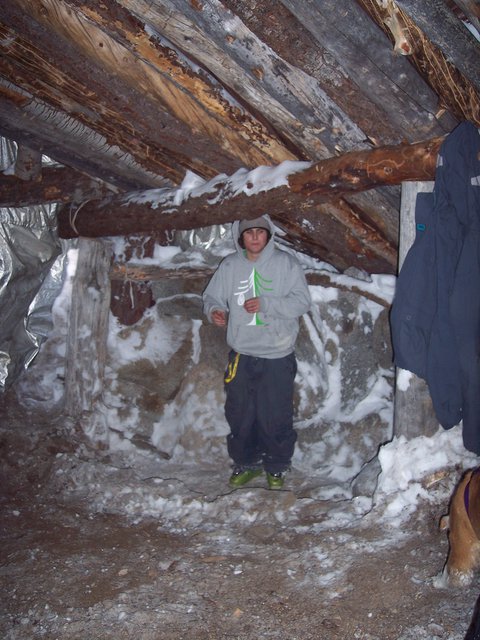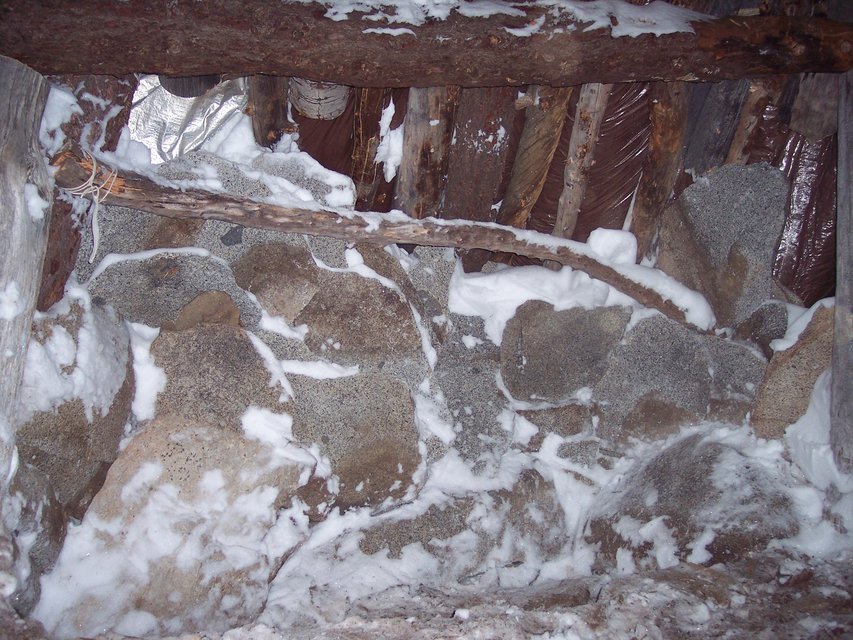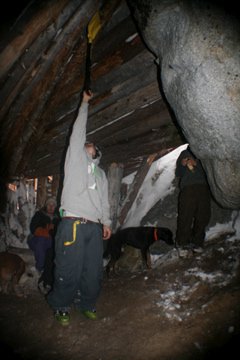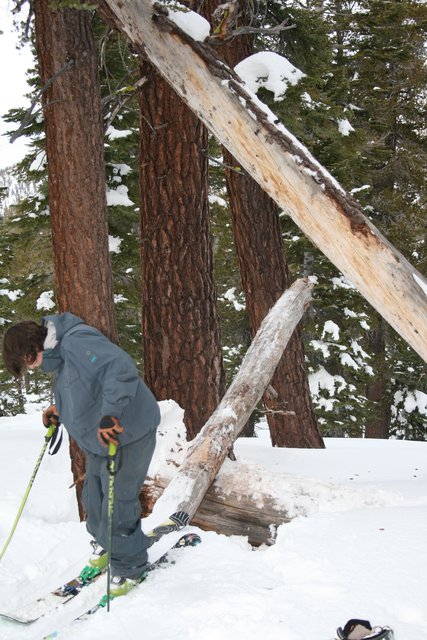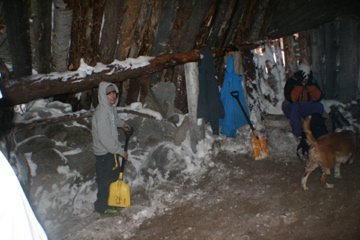 At the moment I am out in Colorado training at Keystone and Breck, the
jump lines are on point. I talked to a few of my buds back home that
have been staying out at the station. They said it's plenty warm and no
random creatures, animals or sled necks have showed up
to invade on the place. Here are some before and after shots of the
place. Check it out. I can't wait to go hit some of this backcountry up
back home. Lake Tahoe is such a lovely little place. Hope you're all having fun! Ski fast and take chances.
            Late, 
                   -Benny