Another session of skiing on Mt. Hood is over which means another opportunity to enjoy summer away from snow.  I met up randomly with some ski friends from Mt. Bachelor, Connor and Connor, who talked me into jumping off the bridge, which is a fun extra curricular activity in Bend Oregon. The water slides are smooth and the lines are short… even though there is only one slide, it kept me and Creighton occupied for a few hours with the cousin's.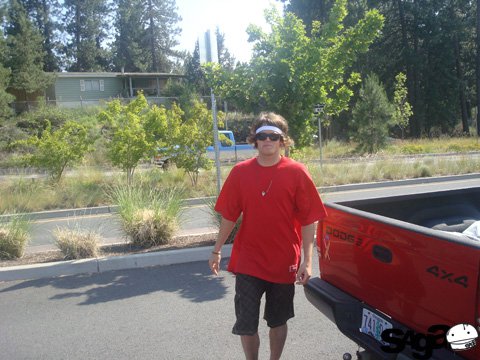 truck thug
ÂÂ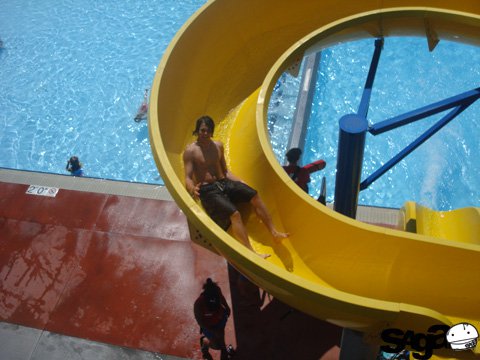 Water slide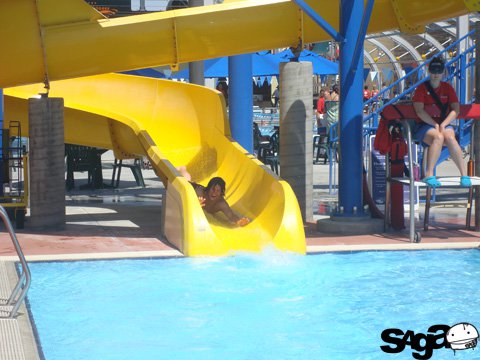 I got in trouble for going down head first from the lifeguard wench on the right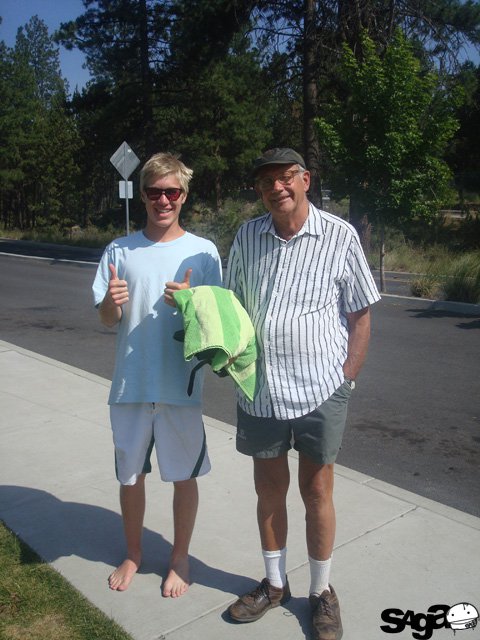 Connor meets a dude from Alaska at the park, all walks of life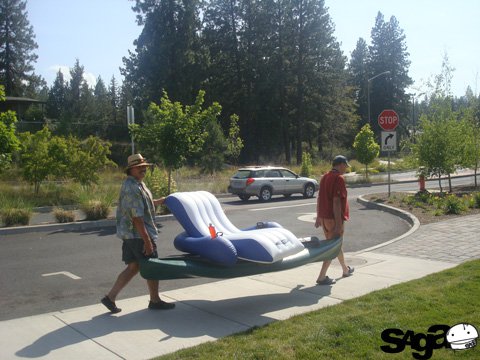 Some rafters chillinÂÂ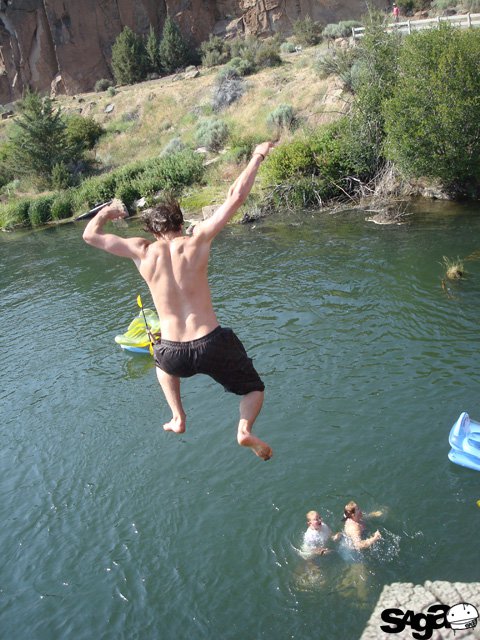 scaring the floaters below, I screamed cannon ball and they were in turn screaming in fear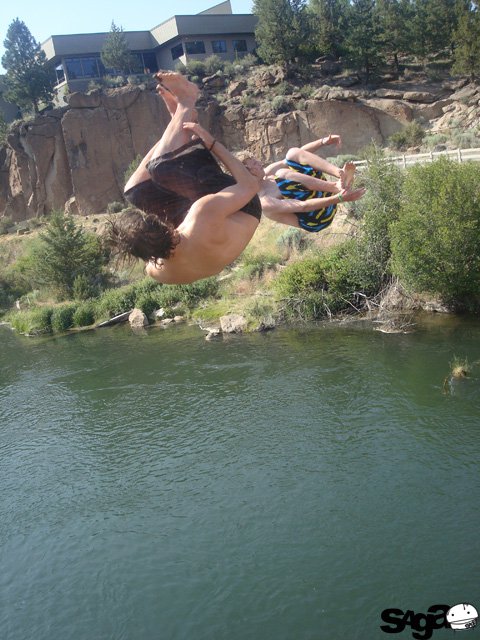 Double jump with Connor I think we planned this one nicely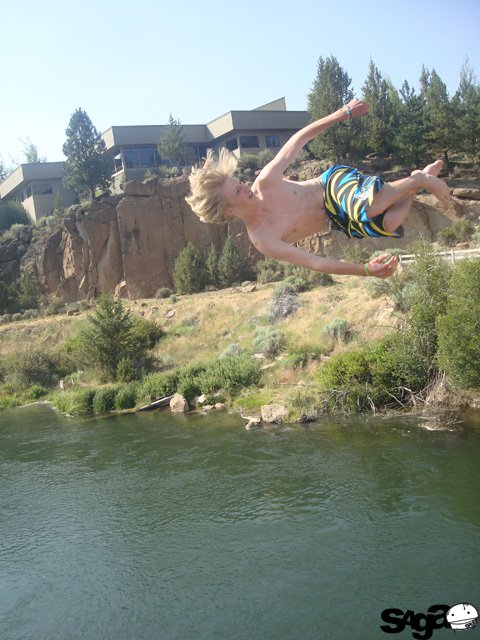 Connor's hair flowing in the wind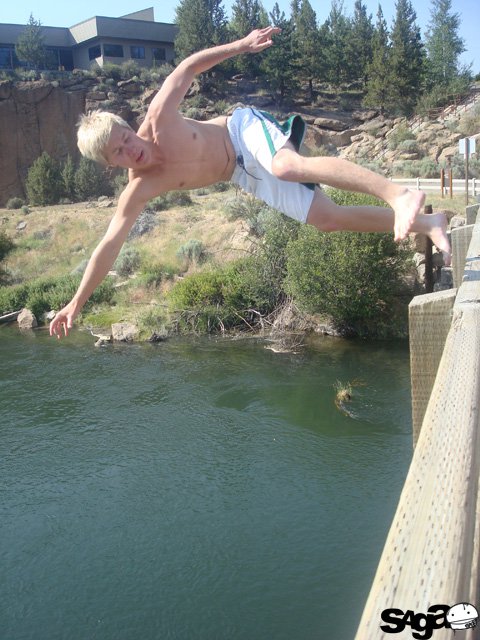 Connor style
I hope these photos make Skarkins real jealous, because he is too lazy to drive 2 hours south to enjoy some currics! Lame!