Its Sunday morning and we have the NFC, AFC Championship games going on today, as well as a Nuggets game tonight. Which will serve as my birthday celebration for my birthday, which was on the 21st. The past couple weeks have been crazy from being in Mt. Hood Oregon where I got rained on for four days while I was there for a Competition with the kids I coach
To going to Silverton for 2 days, and skiing some of best powder days I have had this season at Vail. Here is a little edit from the last week or so. Hope you enjoy it!
This week Ill be down at the Denver Big Air and SIA with my company Rocky Mountain Underground showcasing our new ski line for the next season as well as catching up with my sponsors (See you there SHRED family!). Hopefully after this week Ill be getting out on my new snowmobile and start filming for my segment for the upcoming Two Plank Productions Movie. It has been a crazy winter so far with lots of snow, good friends, and good times!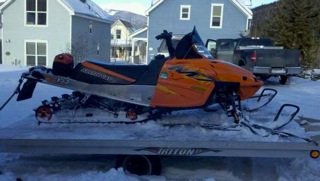 Be safe out there!!!
Luke ?OCHO? Allen