For a couple days in late February, an epic Team Shoot went down at Snowbasin.
How epic you ask? With over 50 pairs of next year's and top secret skis, 20+ Line skiers, 4 in house employees, 1 photographer, 1 videographer, the TC Crew and van, an 80 bedroom rental house w/ hot tub and heart shaped bathtub, oh and don't forget that Snowbasin was our playground.
So yah… it was a good time. Here's what went down….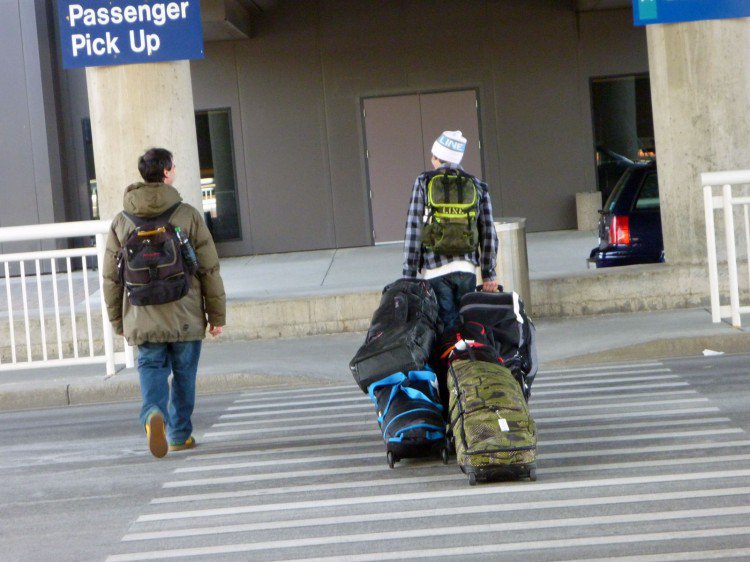 Line Engineer, Smart Andy lugging dozens of top secret skis to test. Andy's luggage charges might have broken a Delta record.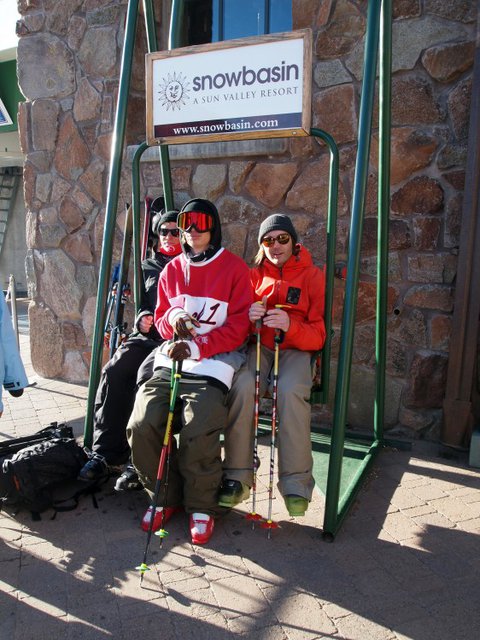 Shane, Ian and Eric waiting to get their ski on.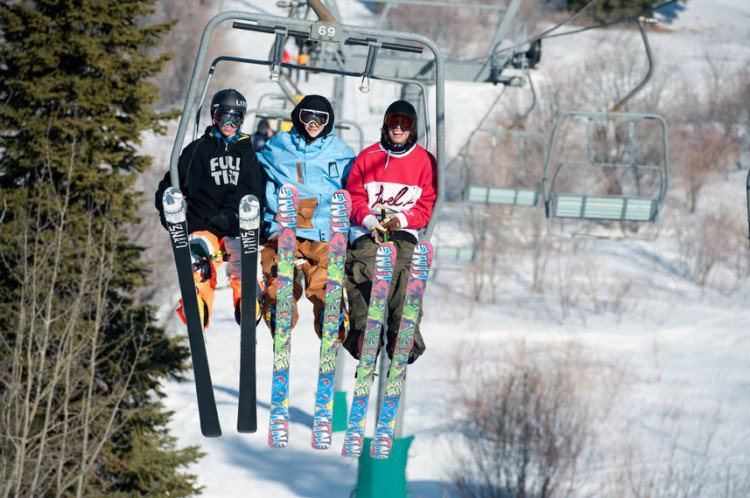 Mitch Gilman, Cole Drexler and Ian Compton showing off their bases.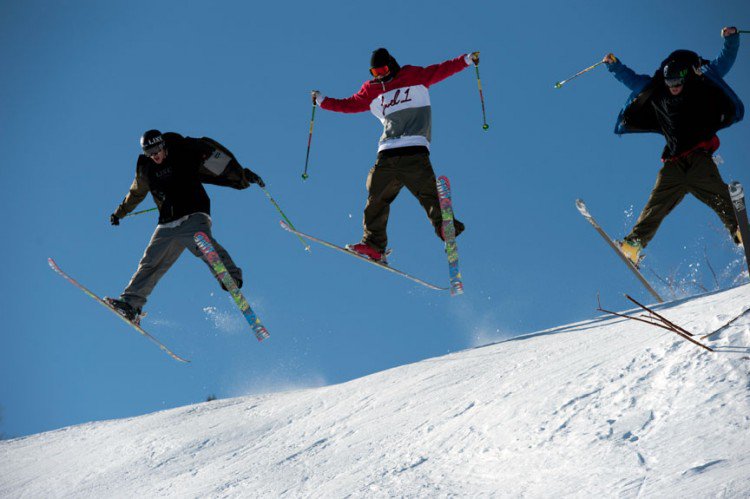 TC Crew soaring like eagles (except Andy…. not sure if he left the ground)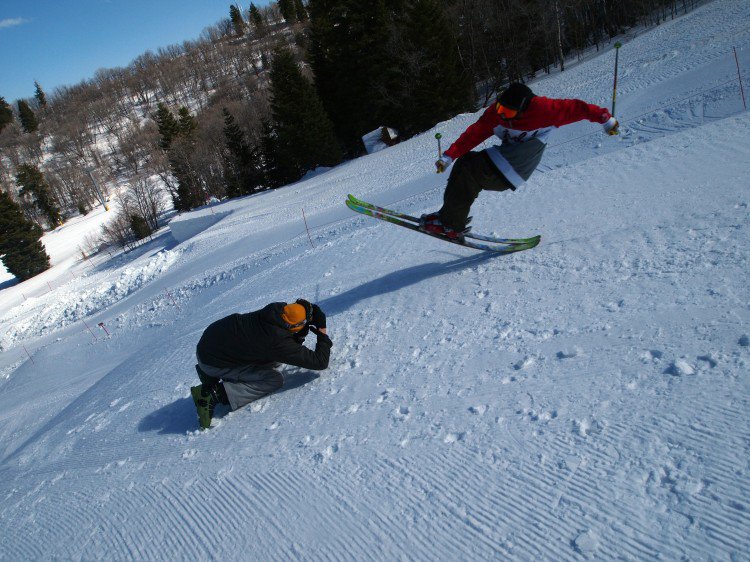 Money Shot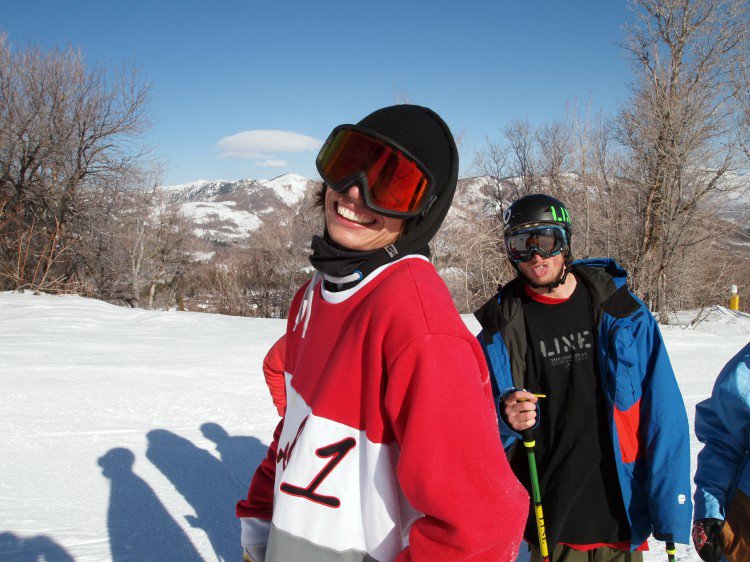 … and he knows it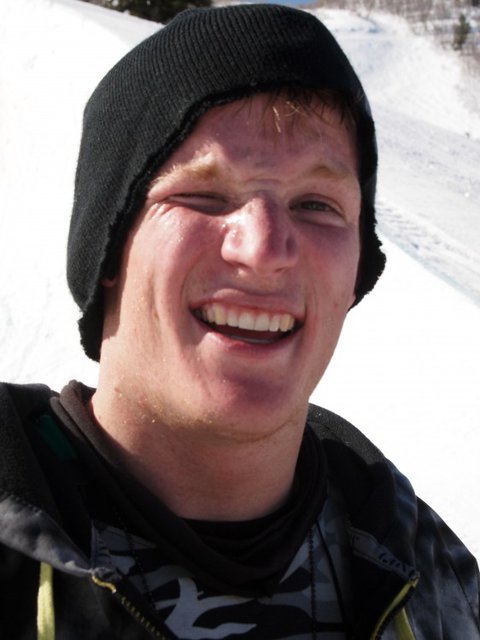 LJ, Mitch Gilman and Joss Christensen sessioned a freshly cut, massive pipe which had just been used for Dew Tour. So you know it was good.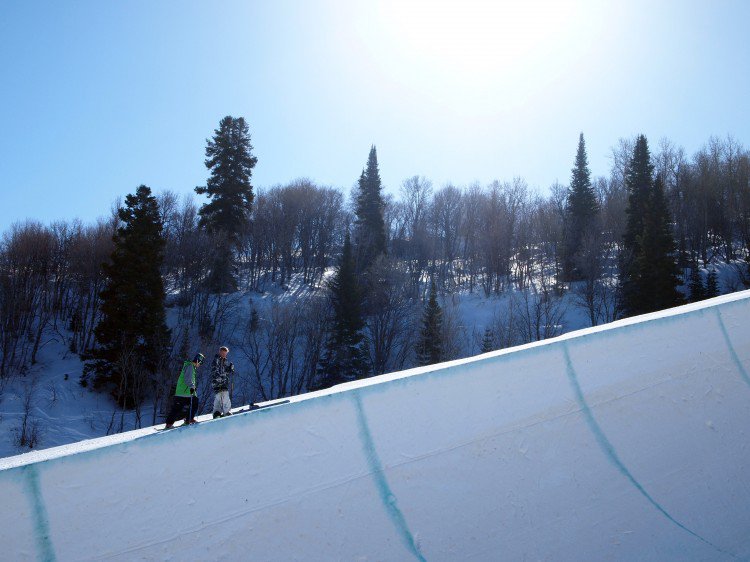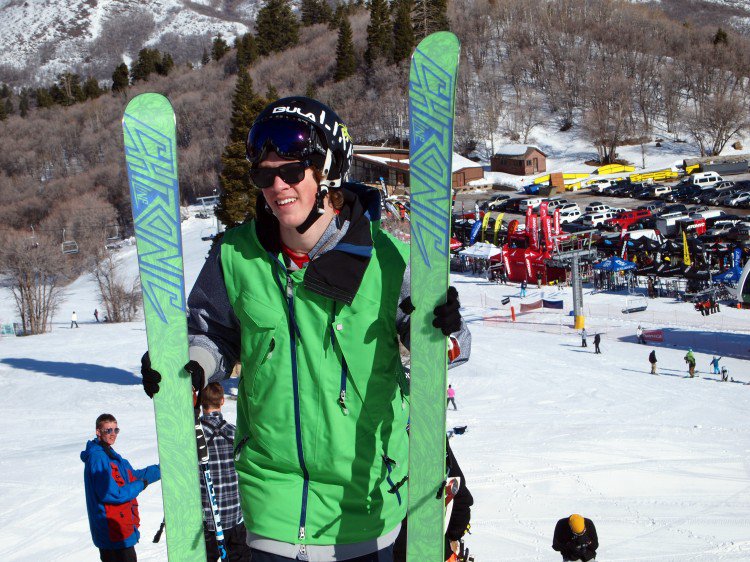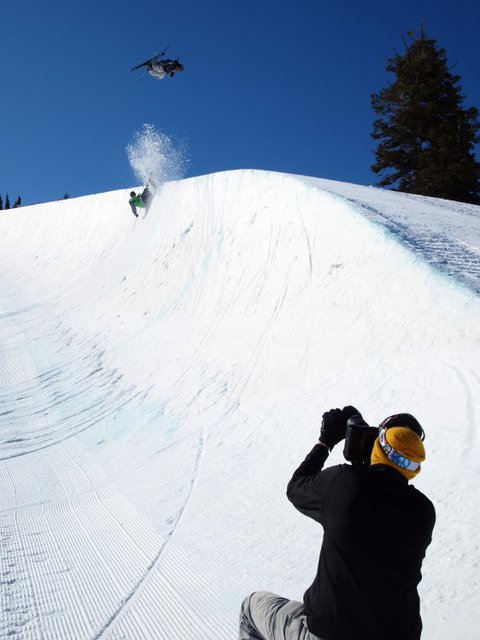 In true LJ form, he decided that he was going to try a double in a pipe… his first ever attempt. Lucky for you we have video, enjoy!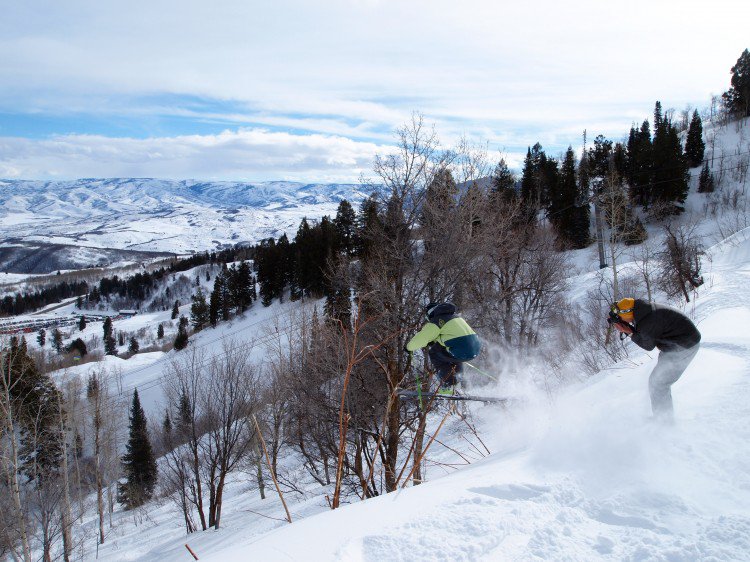 Not only did Snowbasin offer a ton as far as our freestyle side of things, our freeride guys were able to get some serious testing and shooting done on some amazing terrain.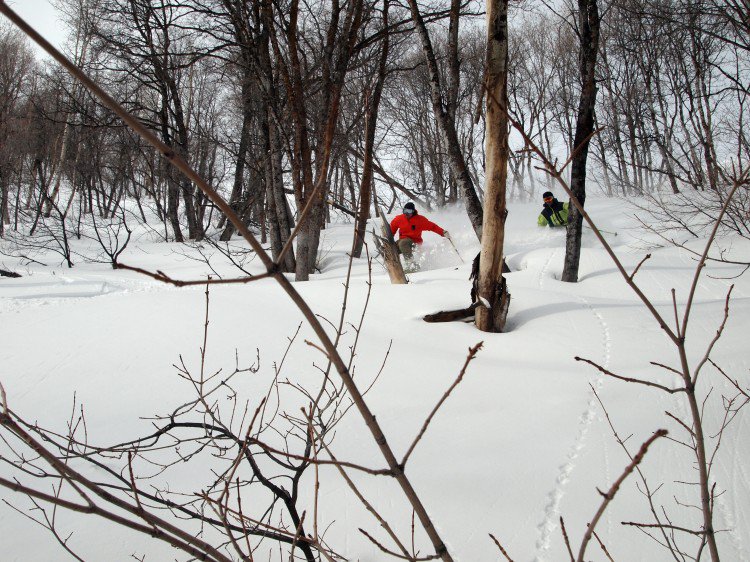 Eric Olson and Colter Hinchcliffe getting some freshies
Poster worthy photo from Alex O'Brien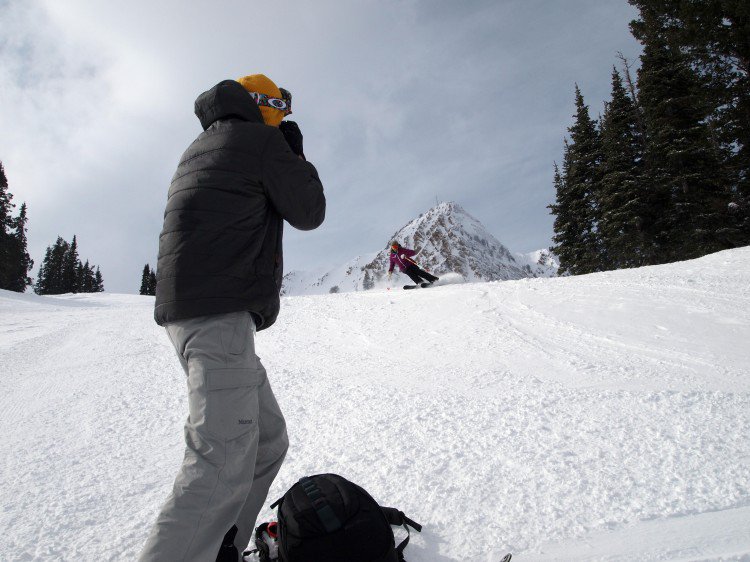 Annie Aschim showing off that edge-to-edge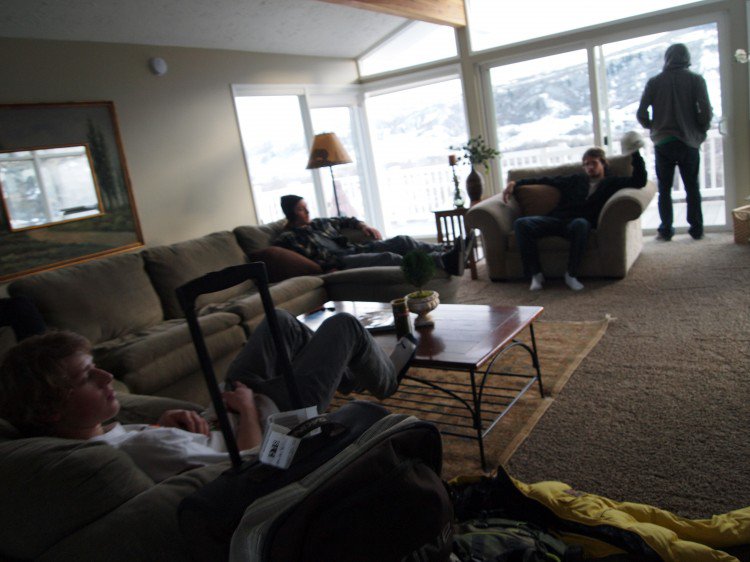 After all the skiing was done everyone prepared for what would be several nights of ridiculous amounts of food, drinks and hot tub sessions.
TC van got groceries for night one. Yes this food only lasted about one day.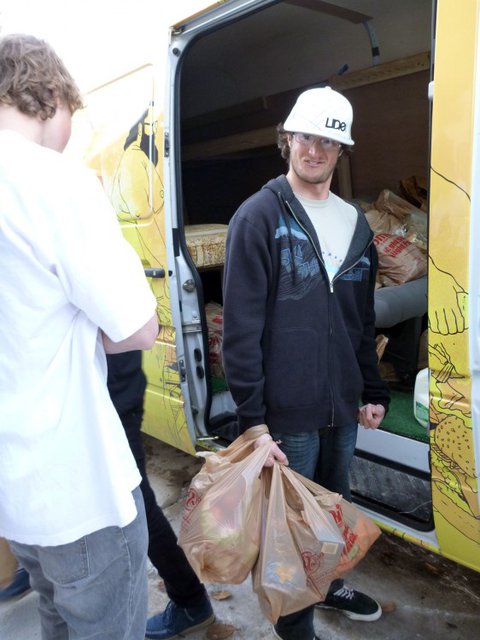 Andy making Mom proud by helping unload the groceries.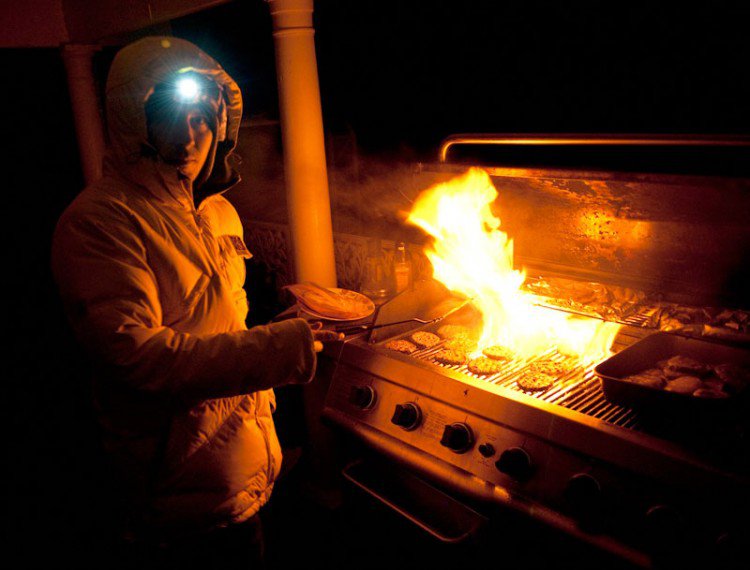 With a blizzard coming through that knocked out power, Marketing Guy Ryan McBride had to grill up burgers via headlamp, flames and a puffy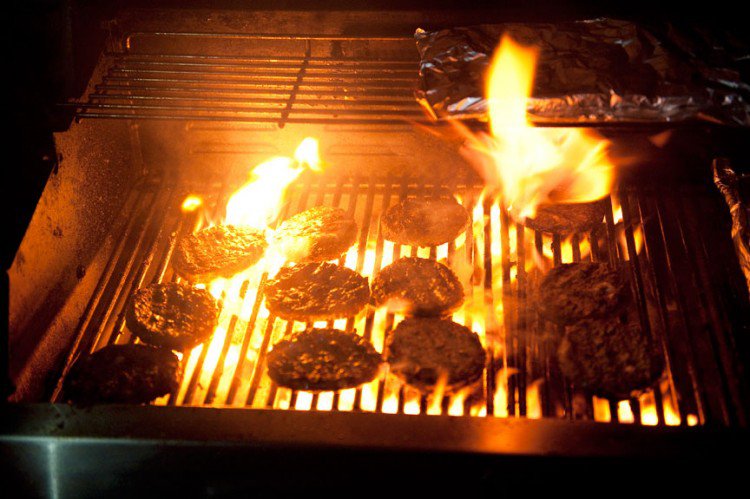 Even cooked up some tots (top right in the foil)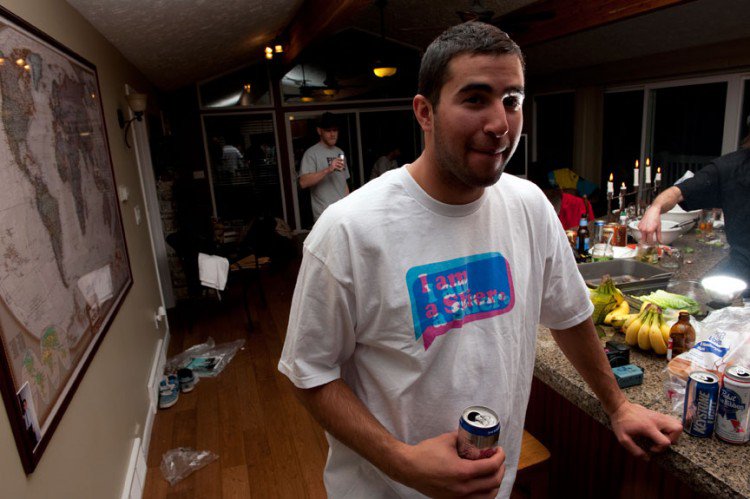 Giray Dadali left speachless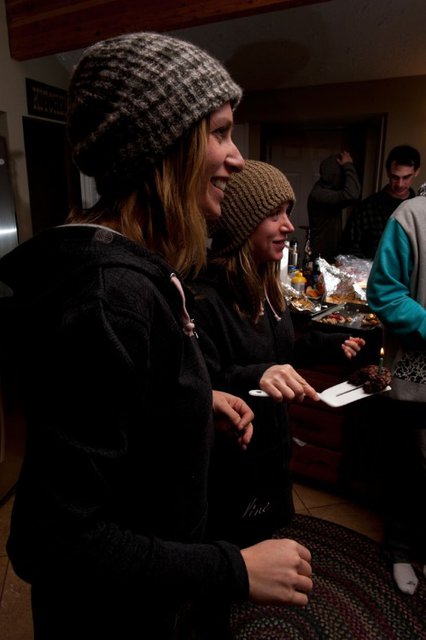 Annie Aschim and Steph Meyers enjoying the party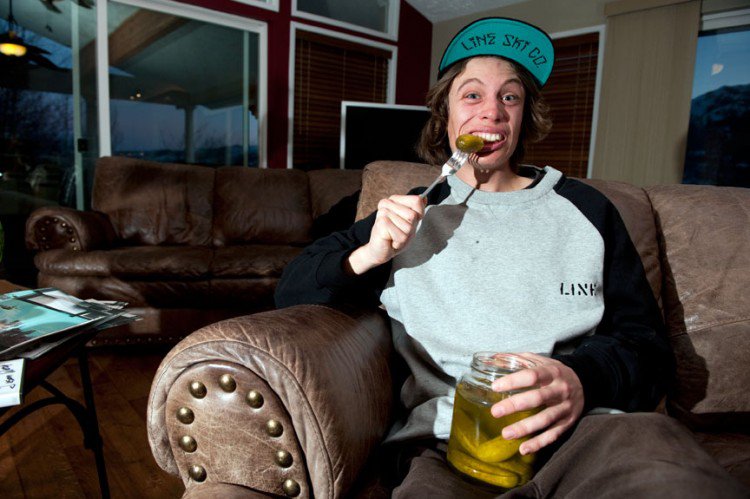 Ian Compton sticking to his pickle diet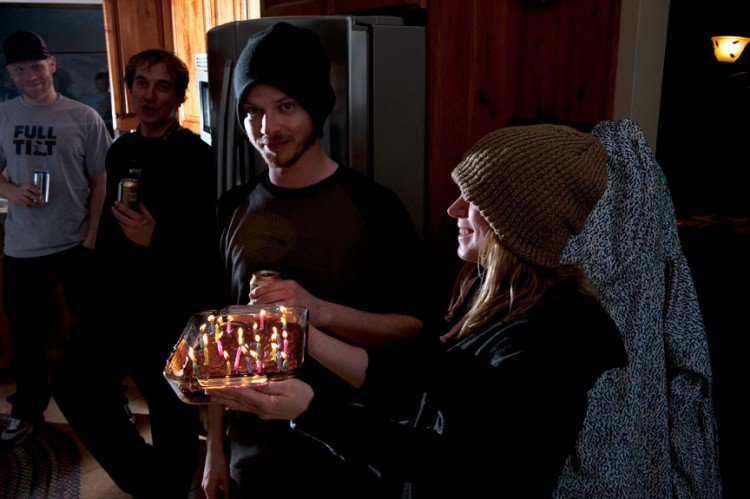 We're a big family here at Line, so there was no way we wouldn't celebrate Marketing Manager Josh Malczyk's birthday right with some brownies… normal ones I think.
Thanks to Snowbasin, our photographer Alex O'Brien, videographer Joe Gaetani and everyone who made it! We all had a great time and are ready to keep representin' the brand that's been skiing the wrong way since 95′.