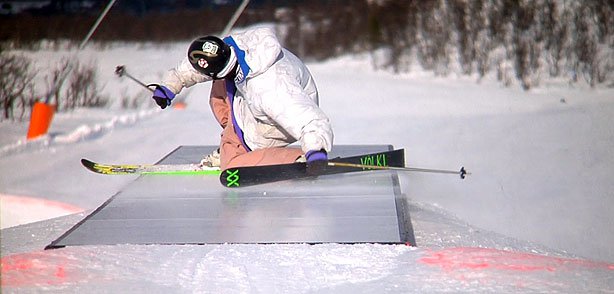 Going behind the scenes of anything is always a good thing. We've discovered what people like to eat, how they shot that shot they did, what Christian Bale really thinks of people and a whole lot more. The guys at Airtime Productions have fed us another episode from behind the lens while they filmed Pa Vei. Here's their bumpf:
"The second instalment of Airtime Production's Behind 'På Vei.' brings you behind the scenes on a nightshoot in Eikedalen, as well as the parkshoot at Geilo. Also featuring b-footage that did not make the movie!"
airtimeproductions.net
Skiing Videos
Related posts:Rossignol – SAS S2 Park This is a decent offering from Rossignol for park riders...
Rossignol – SAS S4 Park A great park ski. The S4 has great pop, and...
Red Bull Piste in the Park-Bristol After the incredible Fistful of Dollar$ event in August 2007,...