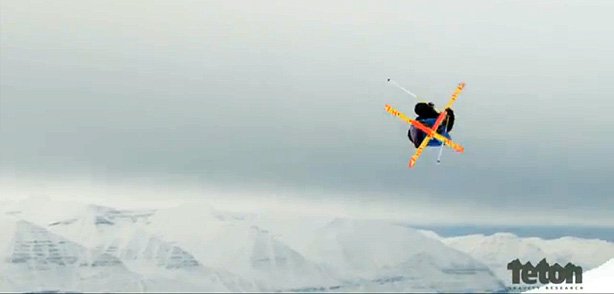 In this week's episode of Behind The Line, Teton Gravity Research travels to Iceland to film freeskiers Nick Martini, Byron Wells and Andreas Hatveit as they trick off an 80-foot gap jump next to the ocean. But with blizzard conditions and just one Pisten Bully snowcat building the backcountry park feature, the shoot comes down to the wire. Luckily, the weather pops and the skiers throw down during an all-time session.
Behind The Line is a series where we feature a unique line, jump, or session from the filming of TGR's 2011 ski film, One For The Road. Watch as athletes take a look back at these insane moments and discuss them, providing an in depth look Behind The Line of One For The Road.
Skiing
Related posts:Teton Gravity Research: Iceland Schoolyard Jibbing Byron Wells, Nick Martini, Andreas Hatveit and Rory Bushfield head...