Header Image: LSM dragging over the knuckle at Windells, Mt. Hood, Ore. Photo: Christian Raguse
Christian Raguse is 20 year-old photographer and skier currently residing in the Salt Lake City area and was a staff photographer for Windells Camp this past summer in Mount Hood, Ore. Christian was born in raised in Grand Rapids, Mich. and grew up skiing at Cannonsburg on the weekends.
Around the age of 14, Christian became interested in ski photography and videography after watching the Mammoth park edits from Abe Kislevitz and the rest of the USC Ski Team. Soon Christian picked up a camera and began to create content for himself. Like many photographers, the first few years are a time of learning. However, he began crafting his own personal style as time went on and began taking photography more seriously.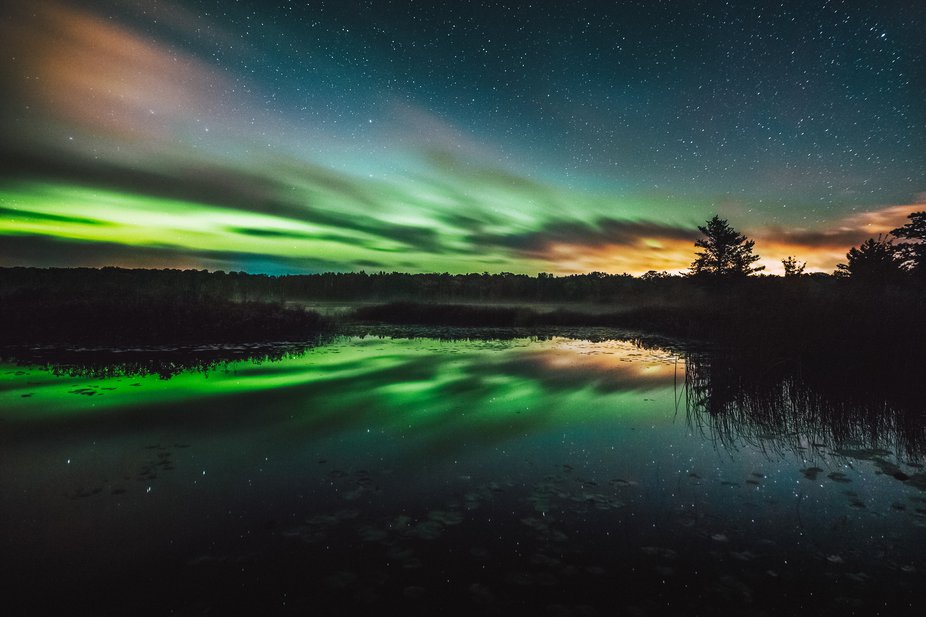 The Northern Lights along the Keweenaw Peninsula, Mich. Photo by Christian Raguse
Highschool came to an end and a move to the Upper Peninsula to study geological engineering at Michigan Tech followed. He took every opportunity to he had to explore the surrounding areas and ski at Mont Ripley and Bohemia. One of Christian's first big milestones on his journey as a photographer was with a Midwest ski company. "I was approached by the owner of a Michigan-based ski company named Shaggy's Skis after tagging them in a photo on Instagram." Raguse says. "Throughout my growing relationship with Shaggy's I was able to spend many weekends traveling around the Upper Peninsula and Southern Canada exploring some of the best backcountry terrain in the area." He even has a pair of skis from the boys at Shaggy's with custom goofyguuse bases. I've seen those bad Larry's with my own two eyes; they're sick.
While at Michigan Tech, Christian became very dissatisfied with the engineering field and the career he was being catapulted into. After much consideration, he realized that he wanted to pursue his photography more actively. Two applications were sent out, one to Windells Camp to be a photographer for the summer and one to the University of Utah for the next school year. Both applications came back with a yes and soon things began to move forward.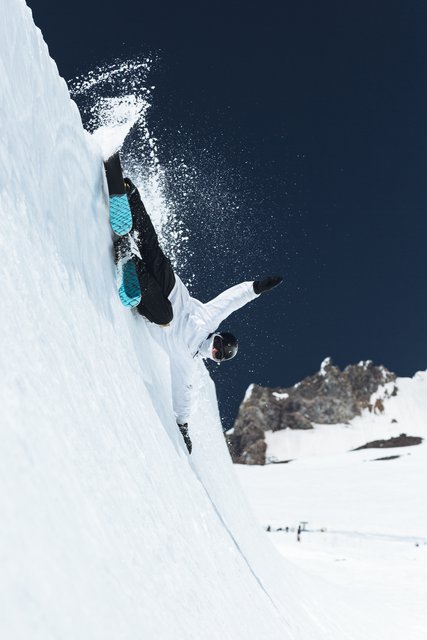 Peyben skrrt'n through the pipe at Windells, Mt. Hood, Ore. Photo: Christian Raguse
"I remember tearing up on the phone with my parents when I called to let them know of the good news, since I knew this was finally my chance to prove what I could do with a camera."
His school year in northern Michigan came to a close with week 1 at Windells was just around the corner. Before he knew it he touched down in Portland and was at the base of the Mahalo Volcano within hours. Although nervous, Christian was determined to shoot more and work harder than ever before. Throughout the summer he was surrounded others who pushed him to make the most out of his seven weeks at Hood.
"One of my most exciting accomplishments from the summer was capturing a photo of Tom Wallisch (below) which was later turned into a poster by Line Skis and implemented on the product page of Wallisch's pro model ski."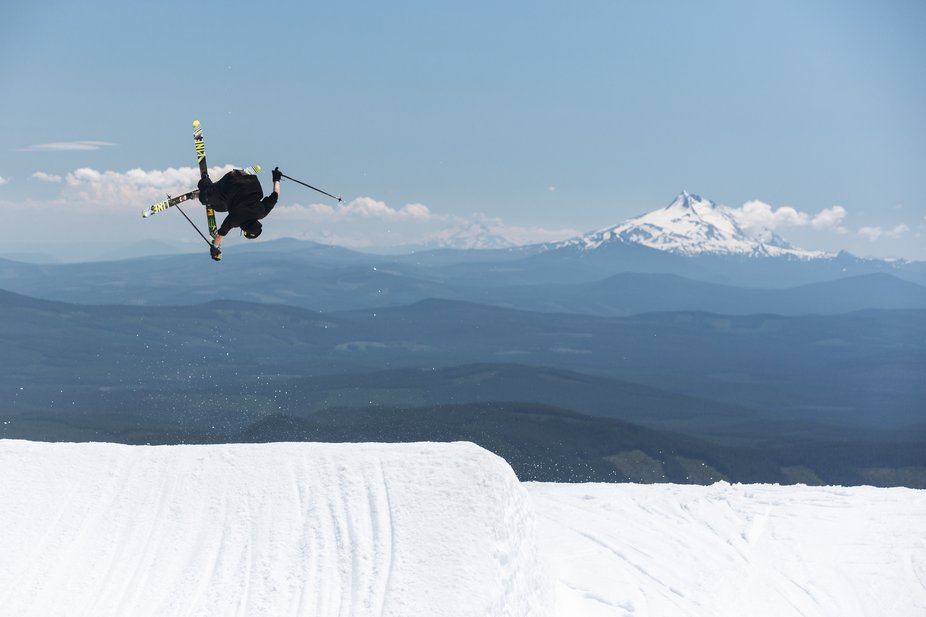 Tom Wallisch with views of Mt. Jefferson at Windells, Mt. Hood, Ore. Photo: Christian Raguse
After a great summer on the volcano, Christian moved to Salt Lake to begin his schooling at the U, studying business and communications this time around. This season he is helping create photographic content for Brighton Resort and skiing the Wasatch backcountry in his free time. Christian is thankful for all of the people that have helped him along the way and plans on returning to Windells for yet another summer of fun and rad photographs.
Find Christian and his work on Instagram at (@goofyguuse) and at www.christianraguse.com