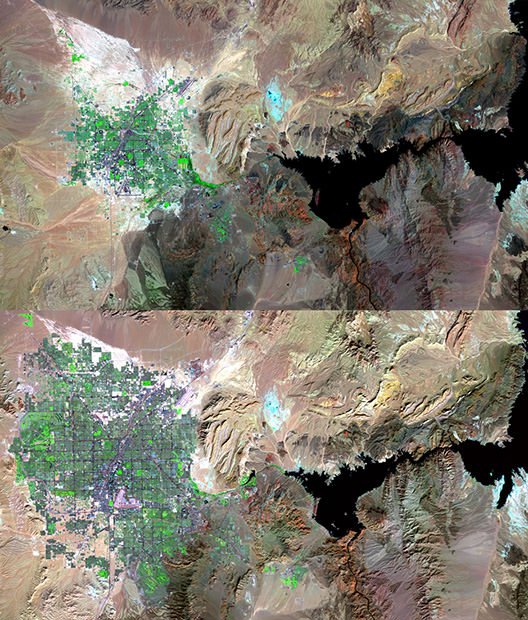 2008 marked the first time in history that more of Earth's population lived in cities rather than in the countryside, and by 2050 nearly 70% of the world's population will reside in large cities. A new series of satellite photographs captured decades apart by NASA's Landsat department and the U.S. Geological Survey offers a striking look at how human cities have spread across the face of the Earth in just a few short years. The image above shows Las Vegas in 1984 and in 2011.
Tokyo, Japan — 1989/2011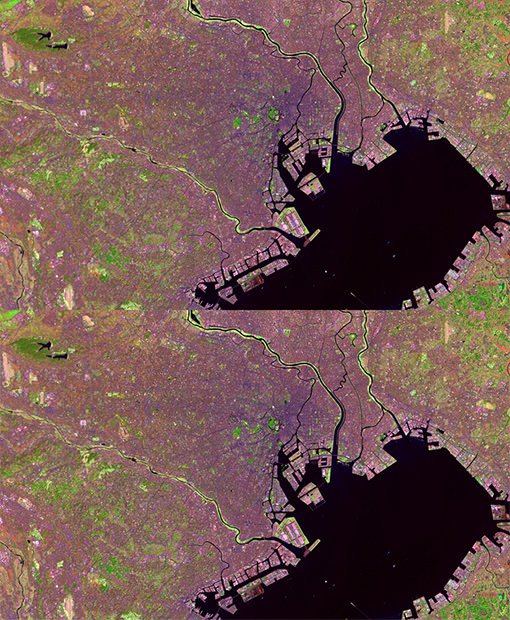 Chandler, Arizona, United States — 1985/2011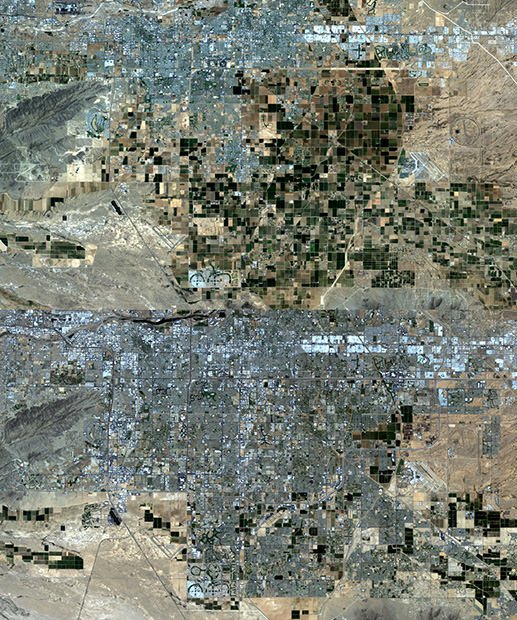 Tehran, Iran — 1985/2009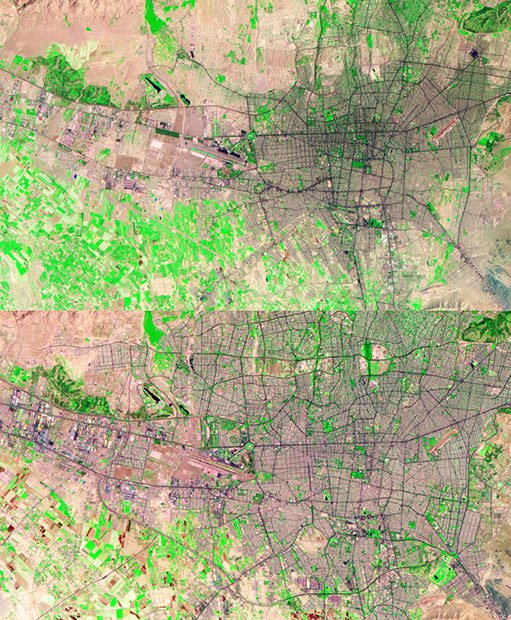 Dubai, United Arab Emirates — 2000/2010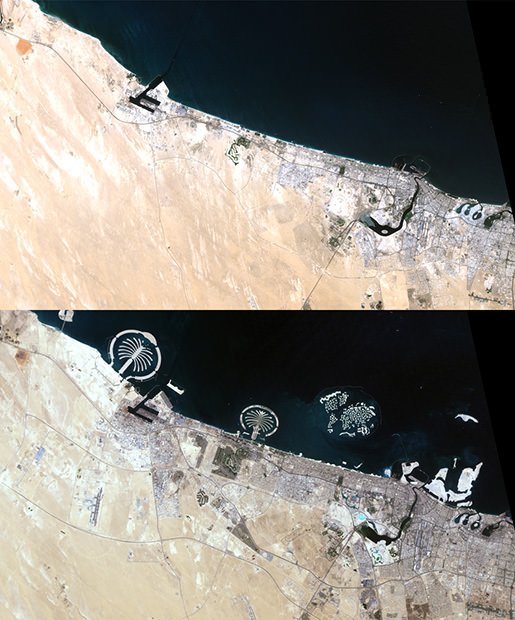 Back in March we featured a similar time-lapse video showing Las Vegas growing through satellite imagery. You can find the rest of this photo series over on CNN.
Images from space track relentless spread of humanity [CNN]