Summer skiing is the newschooler's Nirvana, the dream harbored by so many through the long sweaty months. That phrase brings connotations of expensive camps at Mt. Hood or Whistler, complete with the prices and culture that this paradox deserves. Deep in the backcountry on the border of Wyoming and Montana lives a different expression of summer skiing. Beartooth Basin is a summer only ski area that does not have a skatepark, a trampoline barn or catered dining. In fact it doesn't even have a lodge or chairlifts. What it does have are a couple of trailers in a parking lot, two poma lifts, incredible views and terrain, and a vibe and attitude like no other.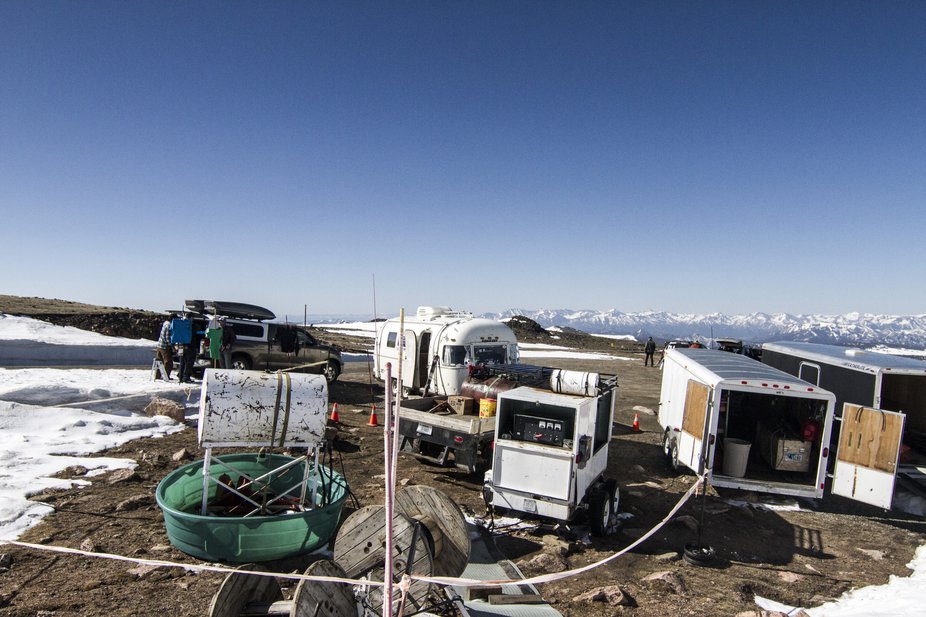 The "lodge" at Beartooth Basin
For a few days every year Beartooth Basin plays host to the Beartooth Summer Session, an event, which like its venue has few parallels. This year's 4th annual session took place June 5-8 outside of Red Lodge Montana.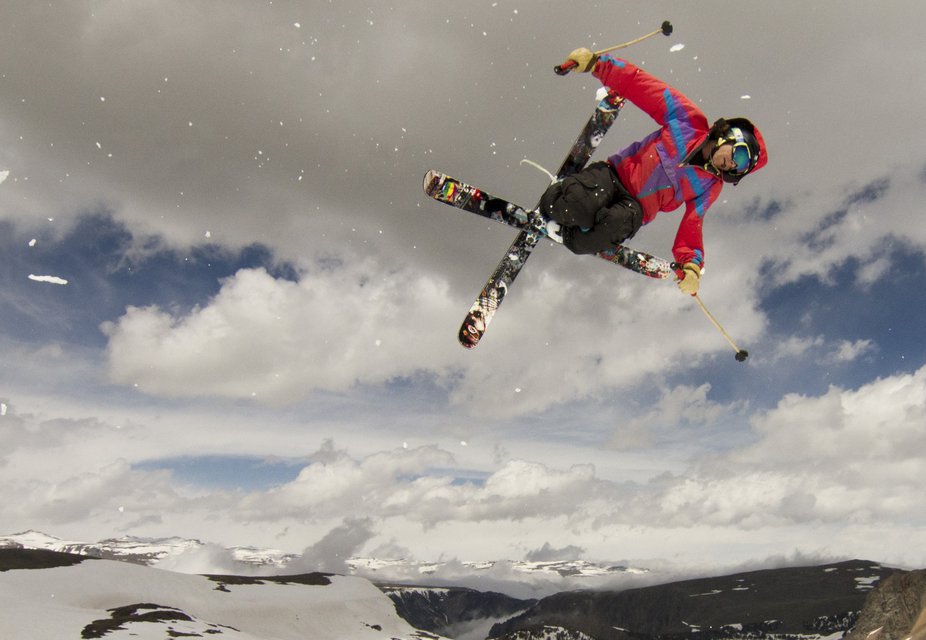 Tansnowman throws down at the 4th annual Beartooth Summer Session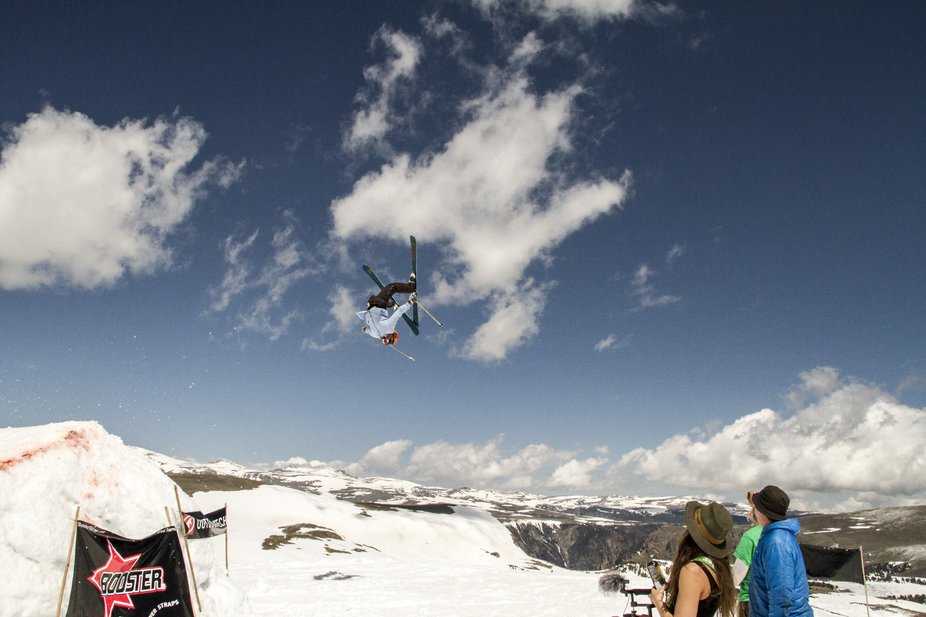 Backflips were the name of the game
Looking back on it now, smelly and sunburnt, I think that if the Orage Master's is the anti-comp then the Beartooth Summer Session might be the anti-camp. Take every stereotype you have of summer camp skiing and reverse it. There aren't mounds of rails, designed for progression, there aren't pro coaches doing video analysis, and there are barely any snowboarders. Instead, at Beartooth there is some nasty steep skiing, some of the strongest all mountain skiers in the northwest, and a cornice bigger than your darkest nightmares. At Beartooth you won't get your Tall-T signed by Tammy Whamsticks but Sander Hadley will probably whoop at you from the lift and Sam Caylor will probably offer you a cold brew.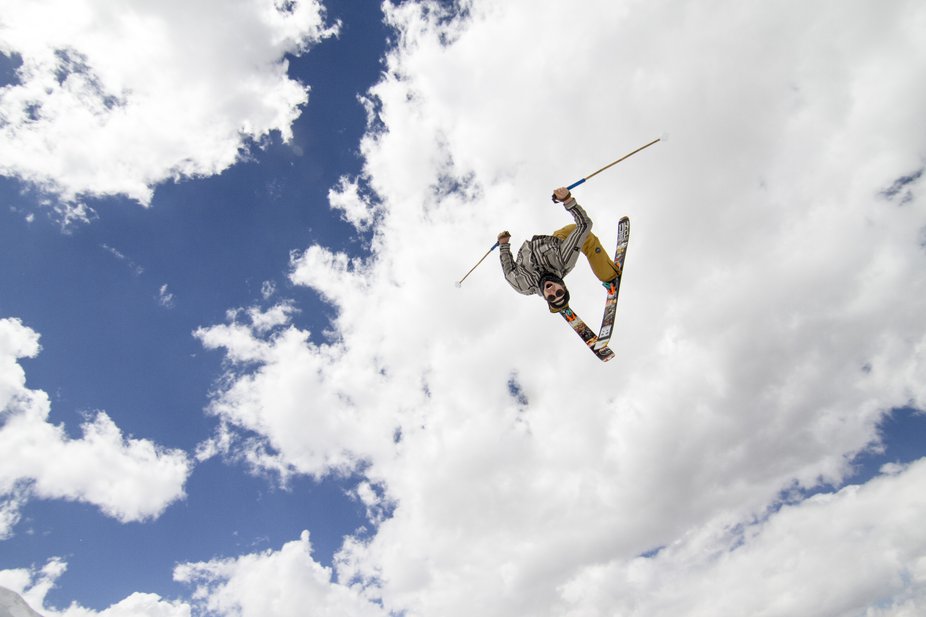 Sander Hadley goes big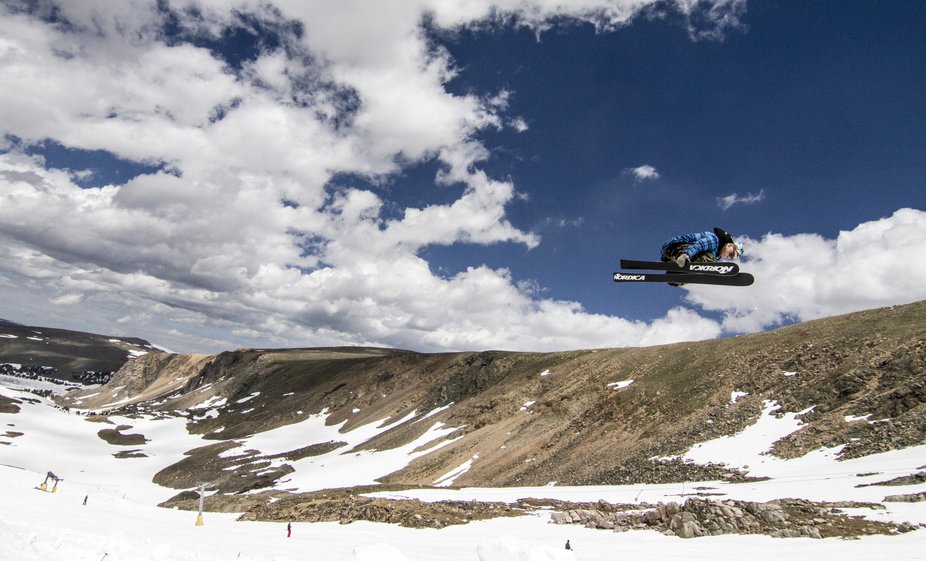 Shay Lee getting the grab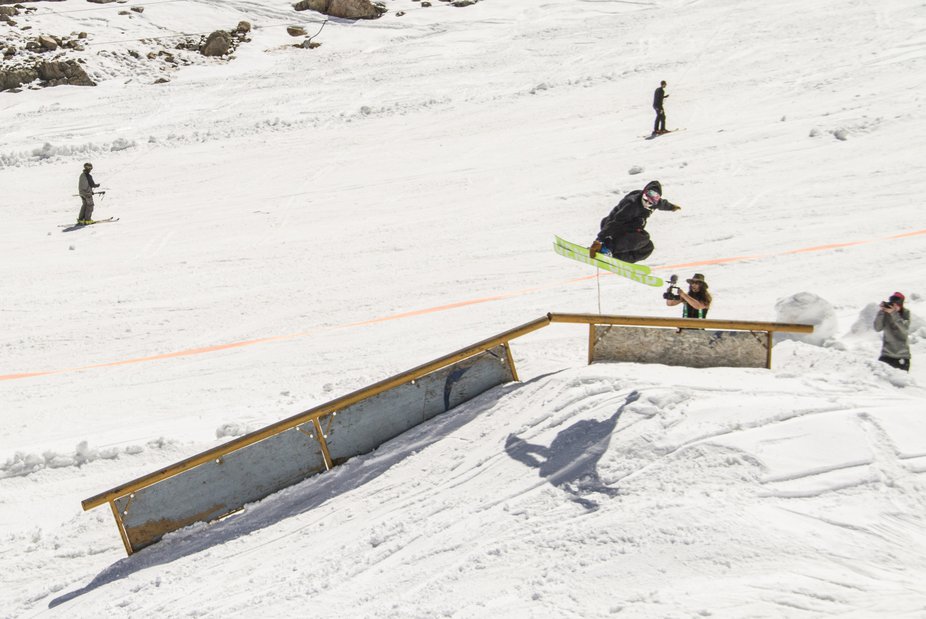 James E with the safety gap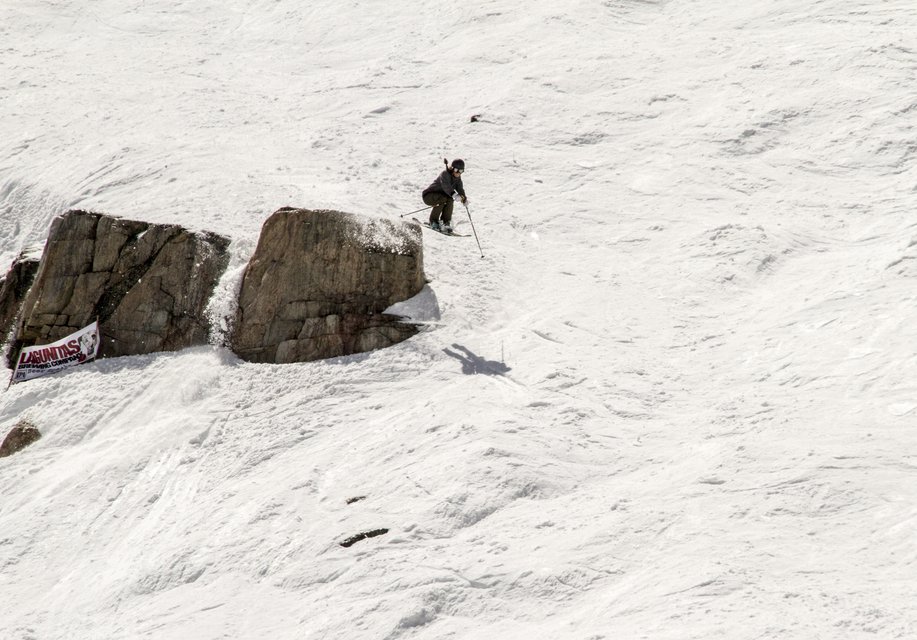 The ladies threw down at Beartooth Basin
The Session is a loosely structured four day ski party with very few scheduled activities. At Beartooth Basin there is no corporate entity to hate. The owner of the area offers up his house for media use and the ski patrol works as a park crew, cleaning up lips and run ins. Creativity is encouraged and no one will look at you funny if you pull out a shovel and start building another option in the park.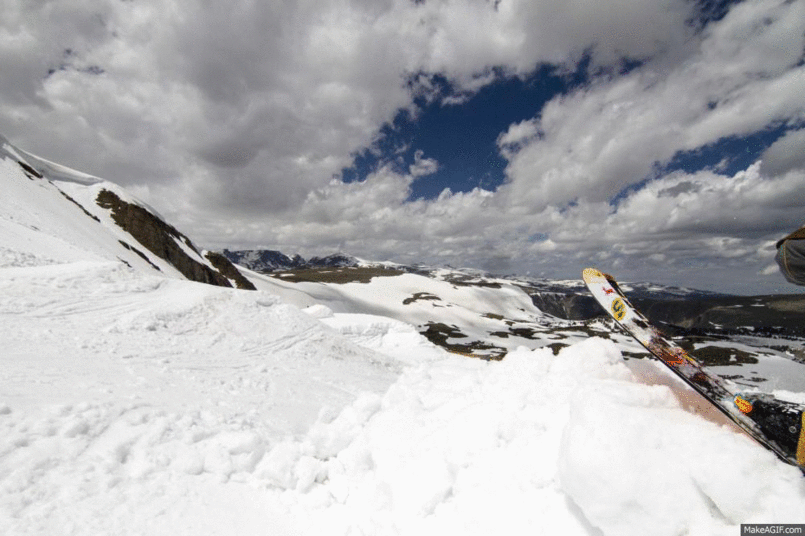 This homemade gap was big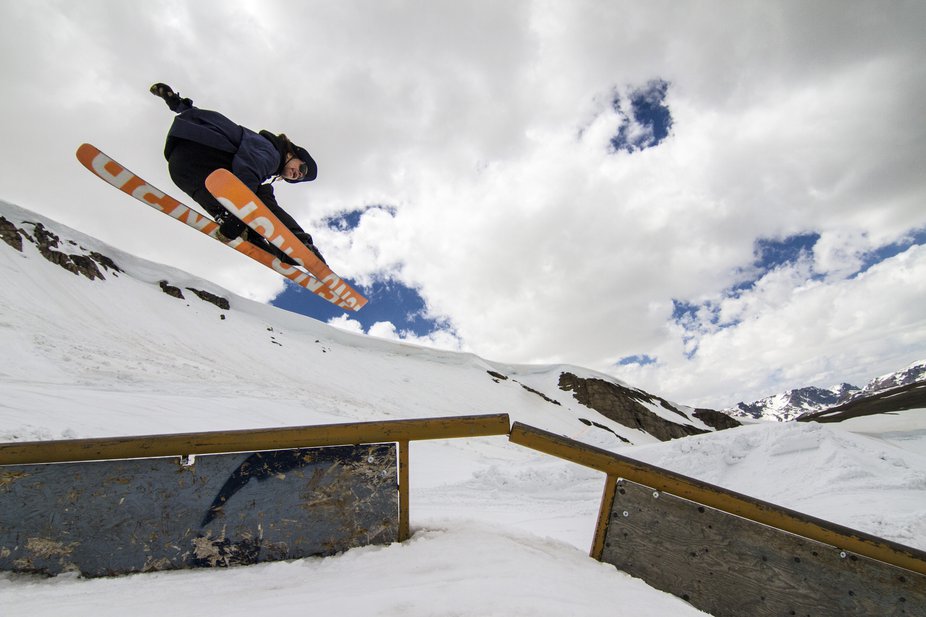 Magnus Graner with a large disaster
This openness and laid back vibe were a theme of the event. No one was skiing to impress anyone else or stroke their own ego. I didn't see a double thrown over the course of the event, instead whooping backflips were the name of the game. The parking lot was filled with skiers, out to have a good time, from gapers to internet superstars. Even in the competition portion of the event, the Booster Strap Big Mountain Slopestyle this vibe held true. As the competitors threw down gnarly lines and technical tricks that fun loving attitude continued to shine through. This is the kind of event where pole-whacking is recommended, calling your mom from the top of your line is encouraged, and a BN run is met with mass approval.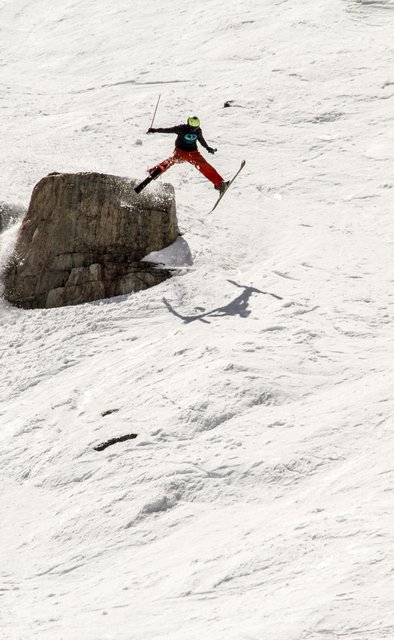 Spread eagles were a common sight in the Big Mountain Slopestyle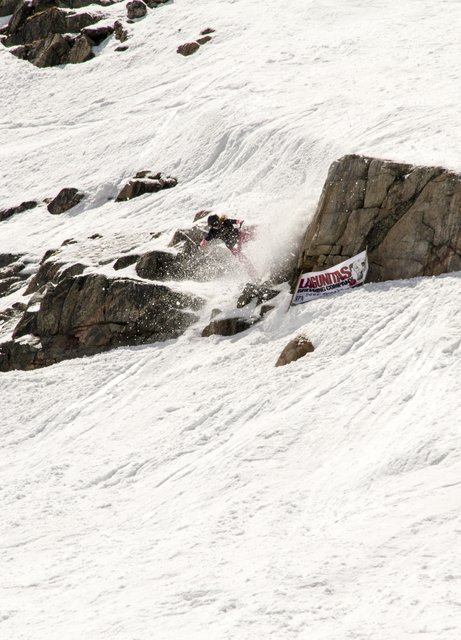 Sometimes you need to pay to play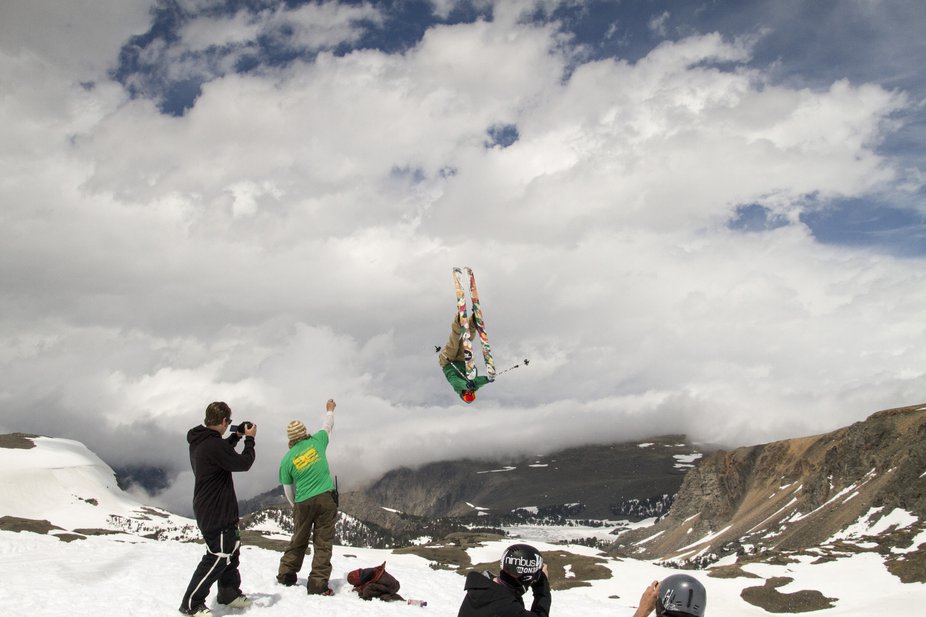 I think we got the shot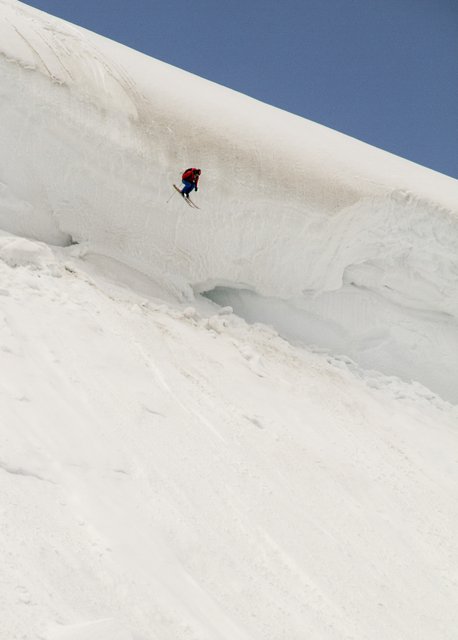 This cornice was just as gnarly as it looks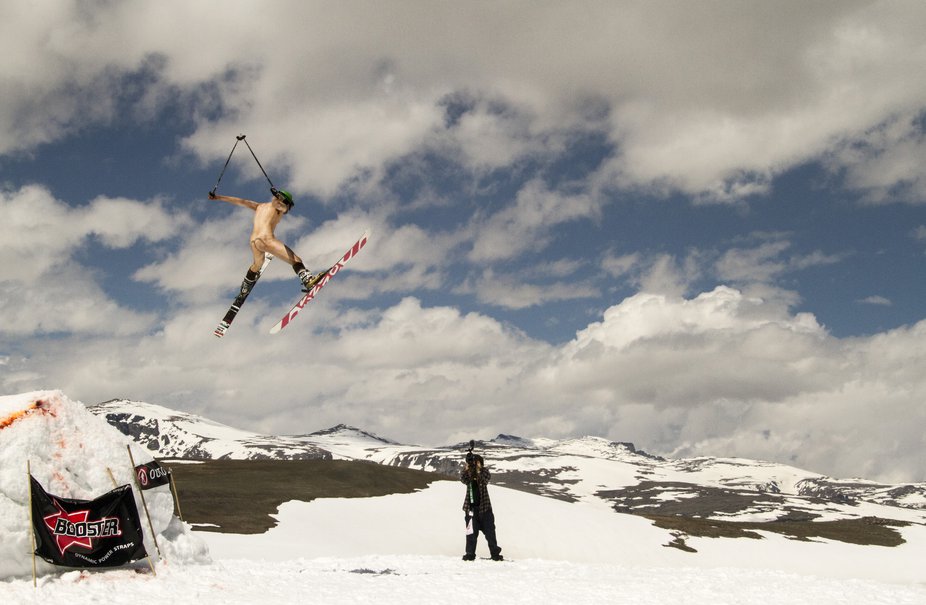 Newschooler's very own "Vandersteeze" going for major G.N.A.R. points
At the end of the day prizes were dispersed and raffles were won but no one left with a bruised ego or a jaded attitude. This is not the kind of event you should go to if you think you are a steezy cat who is too cool to have fun. This is not an event to go to if you ski because you want to get sponsored. Instead this is an event for everyone that is the "best skier on the mountain." This is an event for people who love skiing and love having fun and want to share that love. Don't come here looking for your lame politics and overdeveloped judging scales. Beartooth Basin is for everyone that realizes that the only way to amplify the joy of skiing is to share it.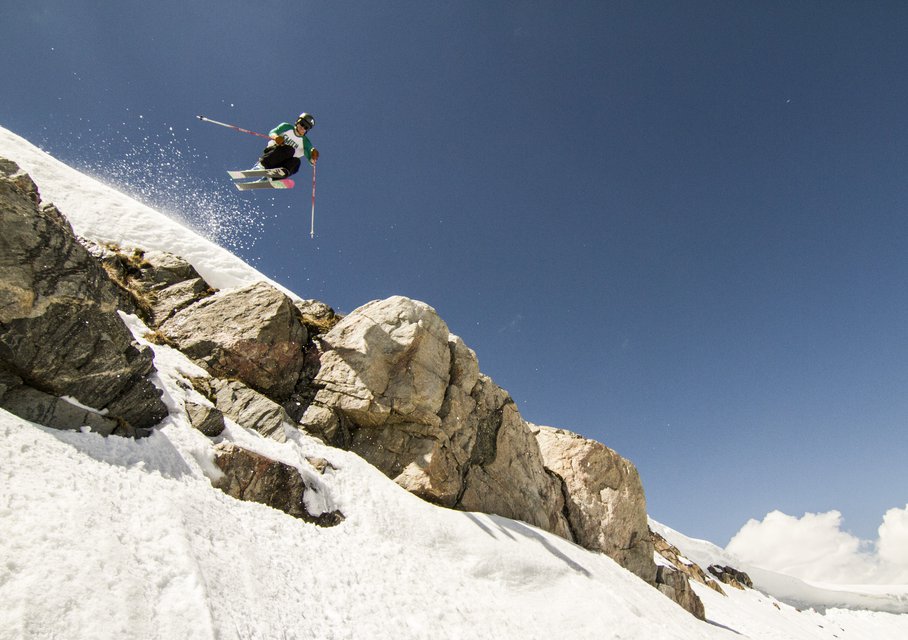 Cliffs like these in June?
If this sounds like fun to you then get out to the Beartooth Summer Session next year, don't expect babysitters and trampoline barns but be ready for some gnarly skiing with maybe a side of pig racing.