During the weekend of the Beartooth Summer Session, naked laps were taken, backflips were thrown, Boxcar Burgers were eaten, money was raised, hot dogs were grilled, and prizes were won. Friday evening, a majority of the crew headed out of Red Lodge to Bear Creek Saloon, home of Montana's infamous Pig Races. The group gathered around the race track placing under the table bets and soaking in the evening.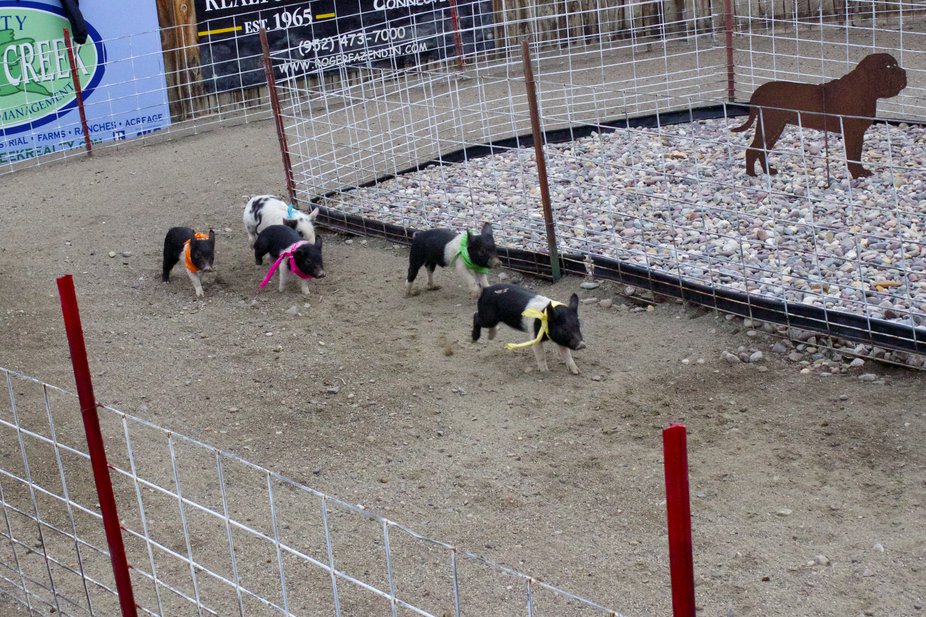 Pig Races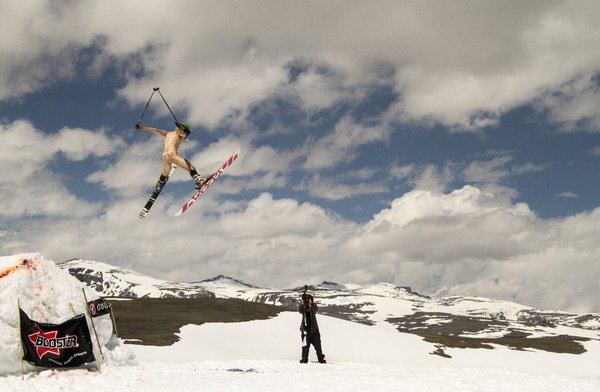 Kyle Going All Out // Photo: Cy Whitling
Driving up to Beartooth Basin included thirty minutes of switchbacks, breathtaking scenery, steep rock faces, and a lack of guardrails. Out of Red Lodge, Montana and just across the Montana/Wyoming border, we prepared for the Booster Strap Big Mountain Slopestyle event on June 7th, 2014. Athletes chose gnarly lines up top then continued to carry their speed into the park area. Huge cornices were dropped, cliffs were sent, and jumps and rails were hit by a large variety of riders. Whether you were shredding lines, watching other people shred lines, or gathering photos and footy, Beartooth Summer Session held the best vibe of any event out there. Not a face on the mountain lacked an ear-to-ear smile and good spirits; it was impossible not to be stoked. Didn't matter who you know, or who you didn't know, you were guaranteed a whole new crew of friends by the end of the weekend.
View Up The Mountain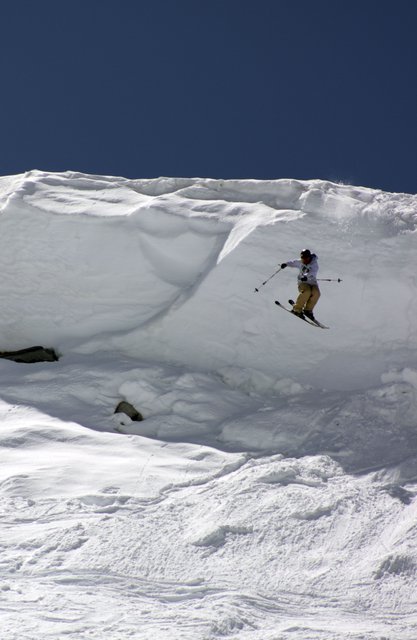 Skier: Will Burks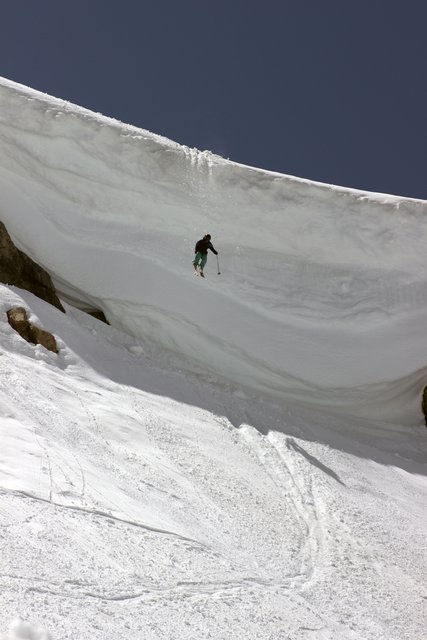 Skier: Josh Anderson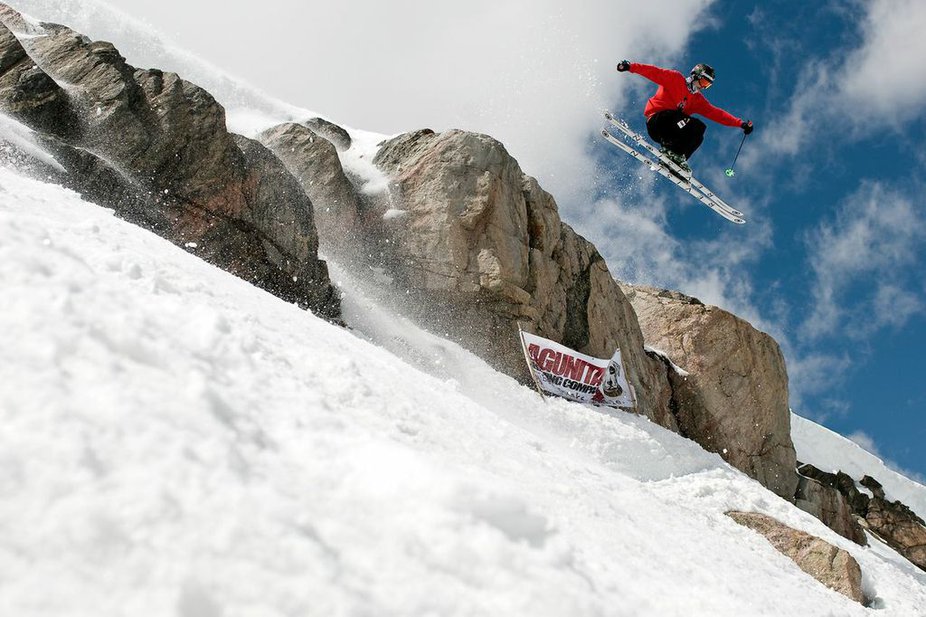 Photo: Alex Stuart
An entirely different atmosphere of summer shredding than anything you've experienced in North America. Every individual who comes to Beartooth Summer Session is simply as excited as everyone else to be shredding with each other in June. It represents the core roots and nature of skiing, reminding athletes that enjoying themselves when they go out and ski is what is most important.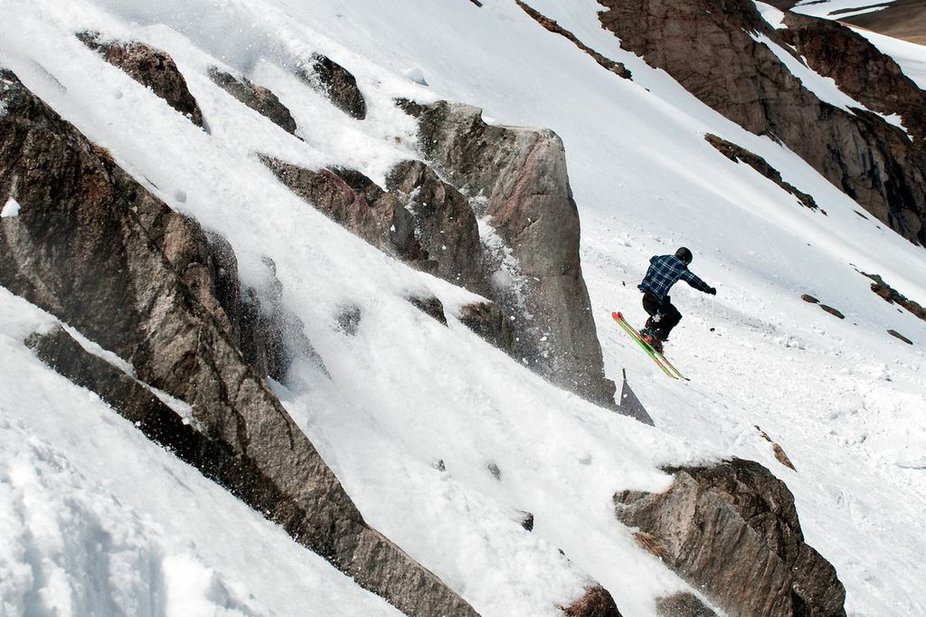 Photo: Alex Stuart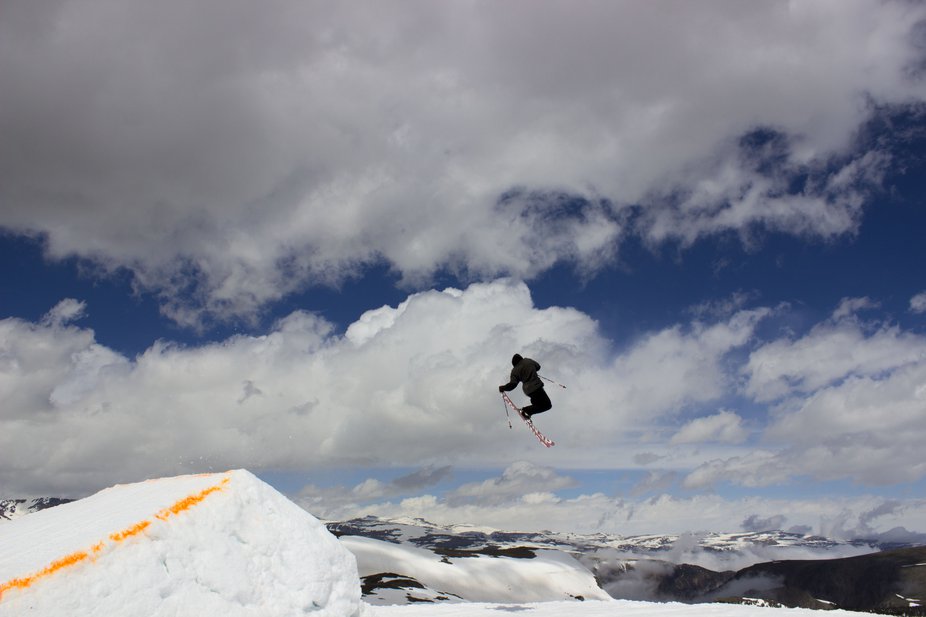 Skier: Ryan Rudolph
Skiers, as we all know, when put together in a room know how to have a time and a half. The after party at Foster & Logan's, was put on with great help by the contributions from Laguintas Brewing Company. A few pics because it did, in fact happen.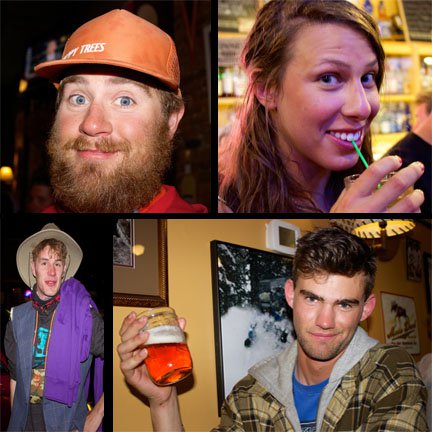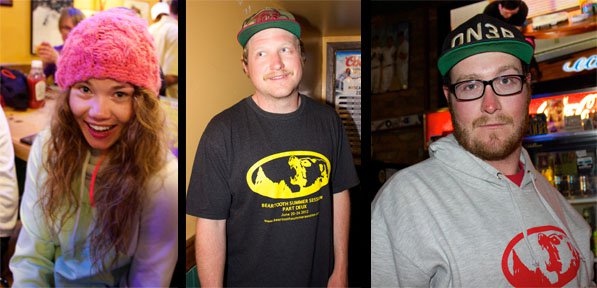 Those who stayed on Sunday skied fresh lines, did some final filming, and enjoyed each other's company on another sunny day in the Beartooths.
Huge thanks to the crew out at Beartooth Basin, ON3P Skis, and every rad person who came out and had a good time. Stay tuned for an edit dropping soon, and if you're not at Beartooth Basin for Session 5 next summer, you're doing it wrong.
**All photos my own unless otherwise stated.
[[Days 1 & 2 Recap: http://www.newschoolers.com/readnews/45346/4th-Annual-Beartooth-Summer-Session--Days-1---2-?c=latest&o=2&page=1]]