Claire Hughes and myself left Whistler last week to head for the Canadian Freeskiing Open at Revelstoke mountain. We had no guarantee of a place as the spots had sold out in 7 minutes, but failing a starting position, we were stoked to go check out Revelstoke mountain. We picked up Crystal-Rose Lee, a Whistler local and pre-qualified athlete on the tour, and hit the road for the 6 hour drive. The road took us through a pretty epic route on the Trans Canada highway, over the Duffy and through Kamloops.
In Revi, we had an ace condo, which Crystal had sorted and we shared with Pip Hunt, McKenna Peterson and the sole boy Axel Peterson. On the Wednesday we headed up the hill and checked out the mountain and then managed to get ourselves onto the start list, stoked.
Bluebird qualifyers, I was third to drop in, I dropped my first cliff, landed sweet, skied out but lost a ski, so pretty gutted but only myself to blame as I should have checked my bindings. Claire was ninth out the gate, she skied fast into her top cliff, boosted but landed in someone's old landing, which threw her into a rag doll. Claire hurt her elbow and knee, her knee is okay, but she has three weeks off with torn elbow ligaments, potentially having dislocated and relocated it in her run, brutal. So a pretty rubbish qualifying day for both of us. Thankfully McKenna and Axel, salvaged our house respectability, and qualified for the next day.
Thursday, I headed up to watch the girls, Janina Kuzma took first, with a solid smooth run. After the girls I headed out exploring the goods of Revi and found some sweet spots after a couple of hikes and then hitched along with some local scandis getting into the goods of pillows and fresh in the trees.
Final day was meant to run on saturday but the weather came in and they called it off till sunday. Crystal, Pip and I headed up to go shred and bumped into a team shooting girls for French magazine, Surfer, so we went freshie hunting in the trees. Our house partied hard on the saturday night, had a huge breakfast on sunday and hit the road for the long drive home. The final day ran on Sunday, with Heli access terrain, Jess McMillan took the womens title and Arne Backstrom the men. Our only housemate in the final Axel, was tenth.
A long hungover drive home only to be met by a very rainy Whistler.
Beanie Milne-Home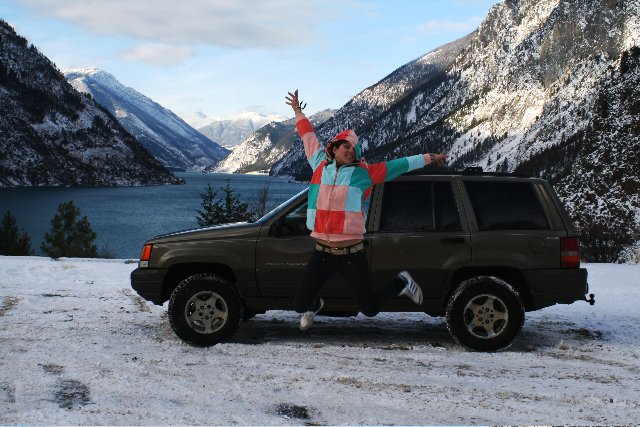 My epic Jeep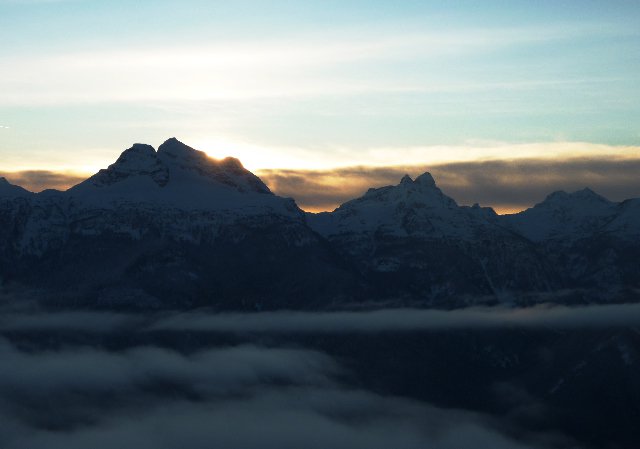 Revi sunset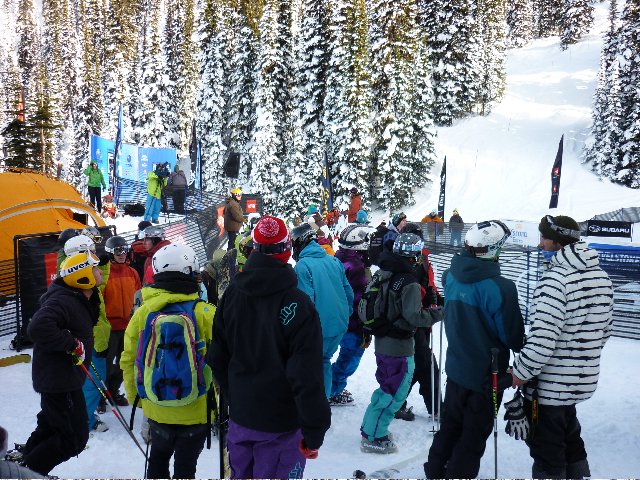 Watching the comp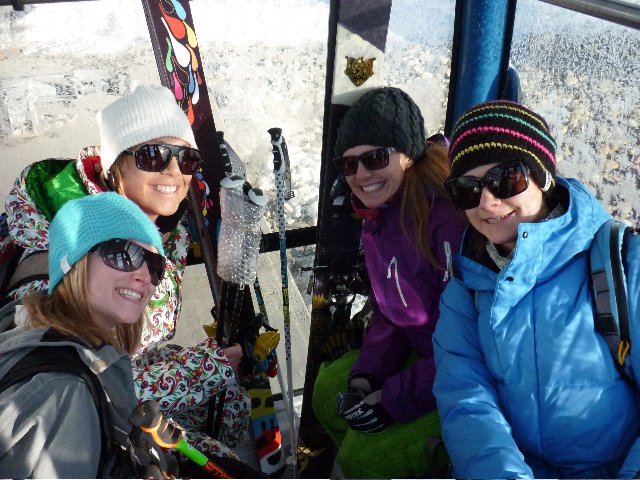 Girls Gondi - McKenna, Crystal, Pip and Claire