Beach Party Rail Jam @ Whaleback
No time like summer for a Jib contest, and Whaleback has the set-up for you. Jib Harbor has been open every month for your pleasure and before you go back to school, we want to throw a party and watch you get your jib on. Thanks to excellent sponsors we have some great prizes lined up and want to make this an awesome annual event. So grab your skis or board, your sunscreen/zinc, beach chairs/blankets, and favorite beach wear, and make your way to Whaleback Mountain for the 1st Annual Beach Party Rail Jam. It is on.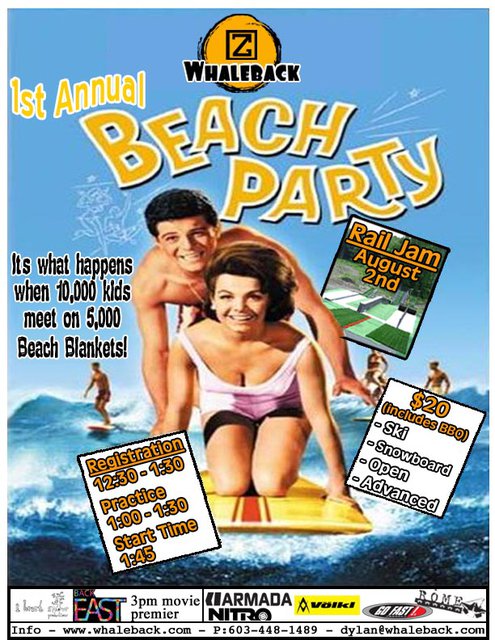 Zero Gravity  Progression  Camp @ Whaleback
3 days of Ski and Snowboard  Progression
We use the Zero Gravity Skate Park, Jib Harbor,
trampoline, and everything  else that
Whaleback has to offer to teach skiers and riders safe progressions for their
tricks and skills to take to snow. Summer is the best time to develop and
progress your skills.
Coaches:
    Evan
Dybvig- 2 x Olympian, 2 x US National Champion,
co-owner and operator of Whaleback Mt; Current Sponsors- Armada, Golf and Ski
    Warehouse,&  IZ Style
    Nick
& Alex Martini- Seen in Stept Productions, Meathead
Films, Aberrant  Films, Newschoolers,
and  RSN; Current Sponsors- Salomon         Skis
& Clothing, Switch Gloves (switchgloves.com), Sweet Protection Helmets
(sweet.no), Crunk Energy Drink (crunkenergydrink.com)
When:
August 1st – 3rd from 9AM – 4PM, Overnighters  arrive July 31st  1-4PM. 
What
to Bring: skis/snowboard,  skateboard/inline skates/BMX 
bike, active summer wear and a positive attitude
How
Much: $180 day camp / $400 overnight
Sign
Up: http://www.whaleback.com/zgcamps
NOTE: All ZG Campers are encouraged to participate in the Beach Party Rail Jam and entry is included into the price of the camp.
SEE IT FIRST AT THE WHALE! 
Video Premier, August 16th, Saturday night!

ROAD TO NOWHERE
&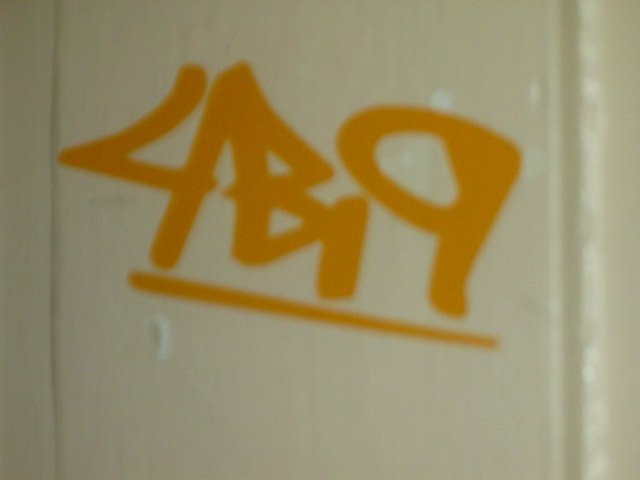 �
Slamina
More info to come!