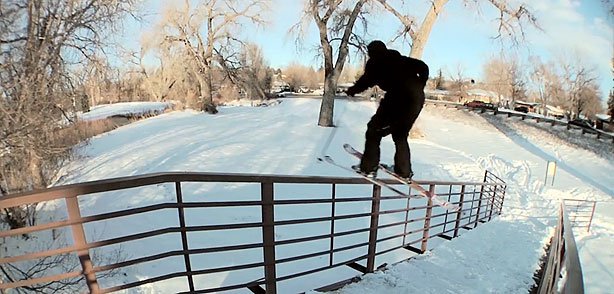 "It's an adventure my friends. We bring you our second instalment of AIT from the slopes of breckenridge. a hefty jump session with all the boys and a down and dirty rail mission in denver to polish it off. We had an absolute blast making this one and we hope you all have just as much fun watching it.
Were having a CONTEST for this episode!!!
So be sure to head over to our facebook page and leave a comment on our video with your thoughts and be entered to win an Orage prize pack of 500$ Including a Jacket and enough swag to last you a lifetime. Head on over!
facebook.com/#!/pages/Adventures-in-Transition/119348351526479"
Related posts:Camp of Champions: Banks Gilberti – The Sound of Summer Most people don't need the kick to head over there...
Line Travelling Circus episode 5: Assorted adventures with Snow Upon returning to the west coast Will and Andy plan...
Adventures in Transitions VII – Part II It's one of those videos that you need to sit...