For the last weekend of the season, Nico Vuigner put together one fun spring session in Crans-Montana. During three days, riders where able to session a course shaped with the last snow left.
On the first day, a banked slopestyle competition was held, following that were two days reserved to session the park, unfortunately I was there only for the first day, so here's what happened that day.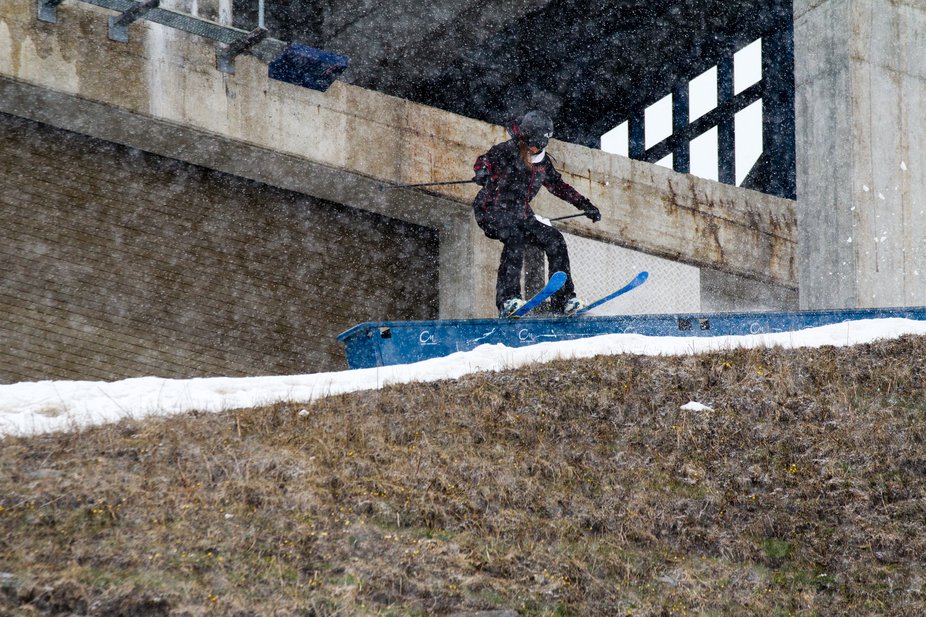 Sämi Ortlieb on the first rail of the course
The concept was simple, a slopestyle course mixed up with a banked slalom. Every run is timed and the rider gets deductions on his time based on the tricks performed. Unfortunately the weather was probably the worst it could have been. It was cold, windy and snowy which made the course shaped for spring pretty icy and not as fun to ride as it could have been. But that didn't discourage the 40 or so riders that came up to ride the course and try their best at this new discipline.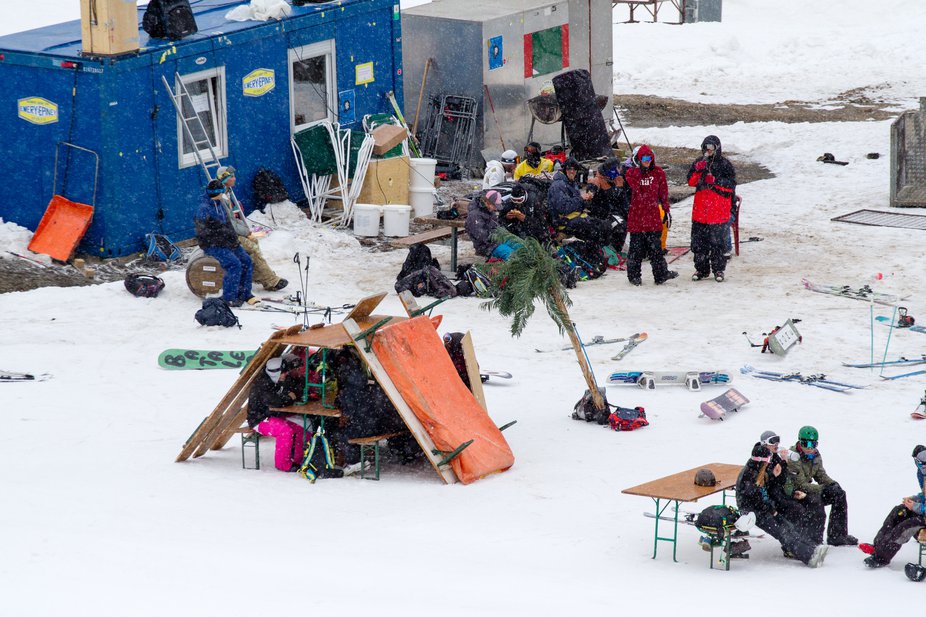 Riders protecting themselves from the elements
Even thought the conditions weren't great, the riders still had fun shredding the long course made up of 4 jibs, 2 jumps, a spine and a hip into the halfpipe where a little slalom course was set up.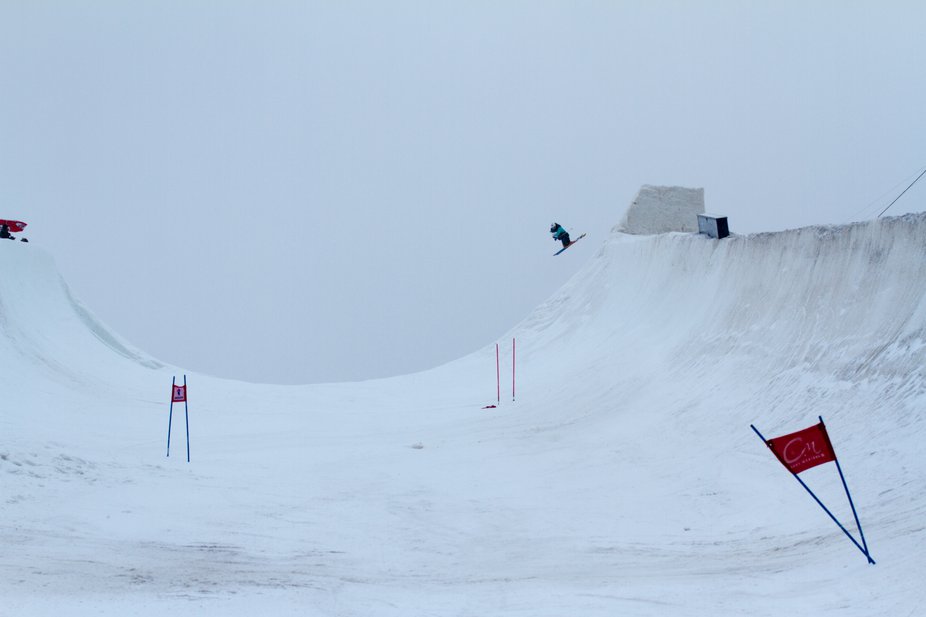 Mathieu Dewarrat on the hip
Probably my best part of the day was the commentators commentary which where pretty funny and got me laughing more than once with such quotes as : Don't do a Schumi, after a rider fell or something along the lines "We have a great variety of styles today, some are doing one rotation, others two rotations and some just spreading their legs". So thanks to you Anthony and Augustin for the laughs.
At the end of the day, Laurent De Martin won this event !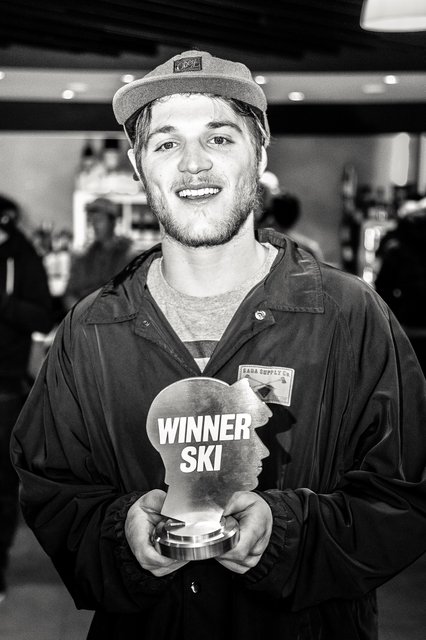 Picture by : Michael Cordey
Here are some pictures from the banked slopestyle and some videos are at the bottom of the page !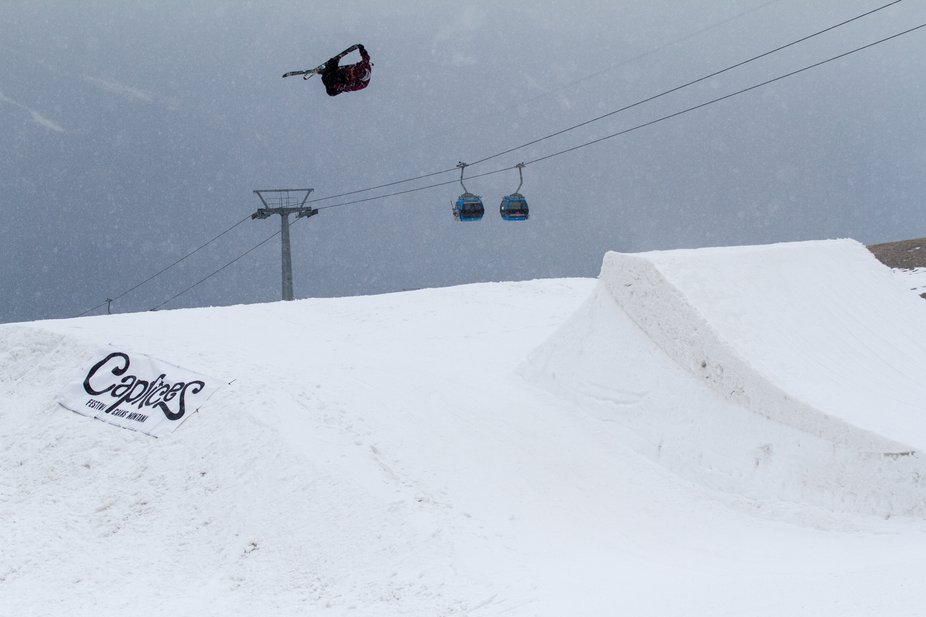 Laurent De Martin with a cork 7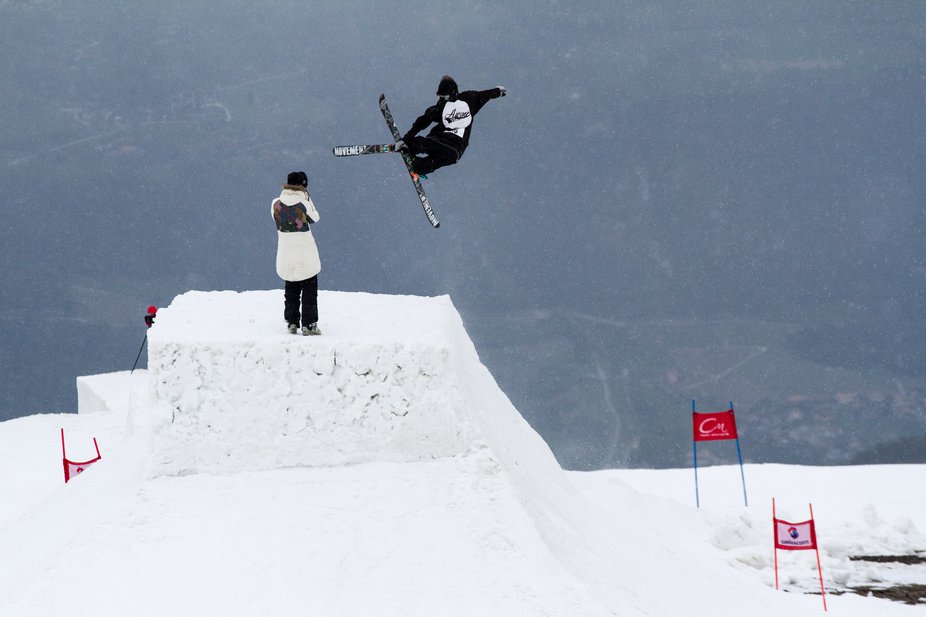 Sampo Vallotton on the spine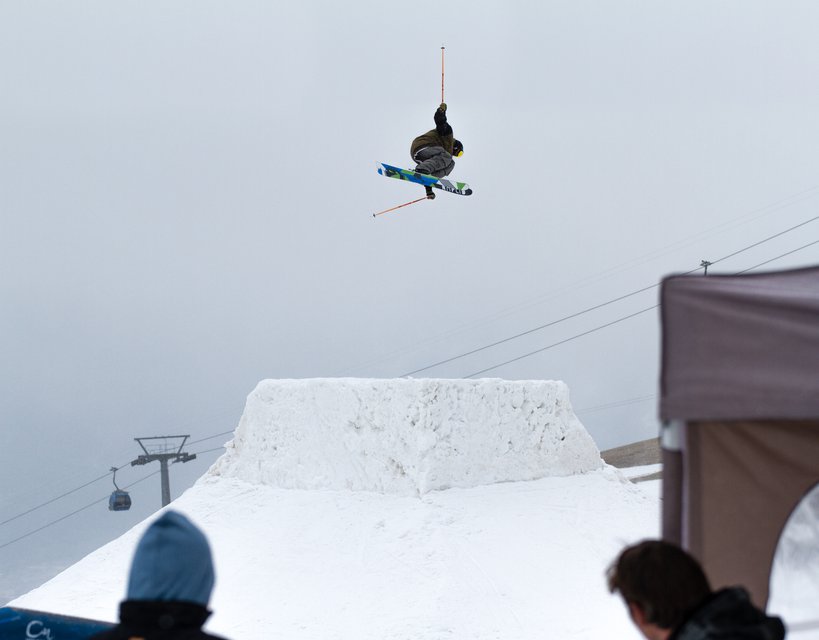 Alex Neurohr on the spine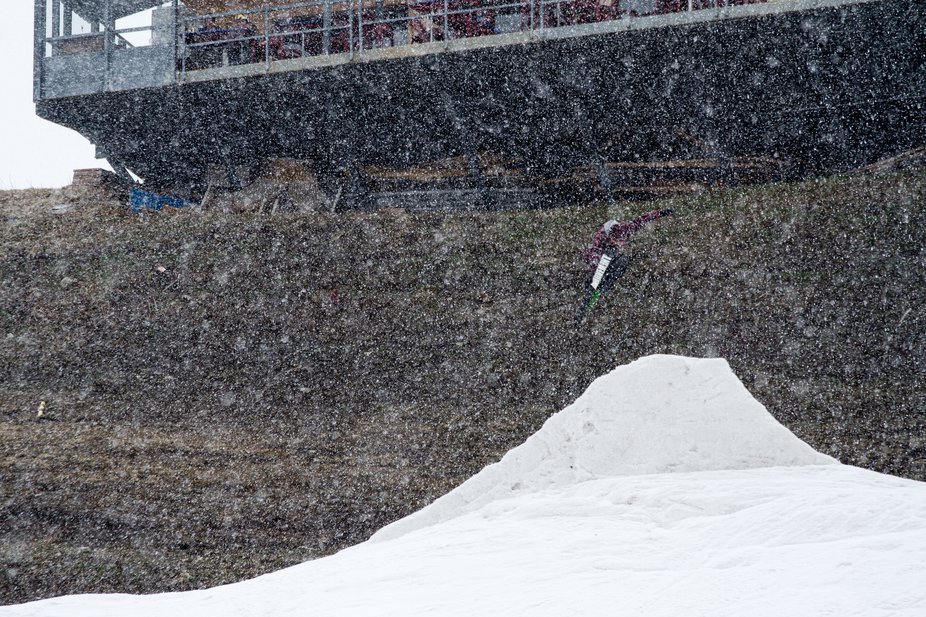 Laurent De Martin between snowflakes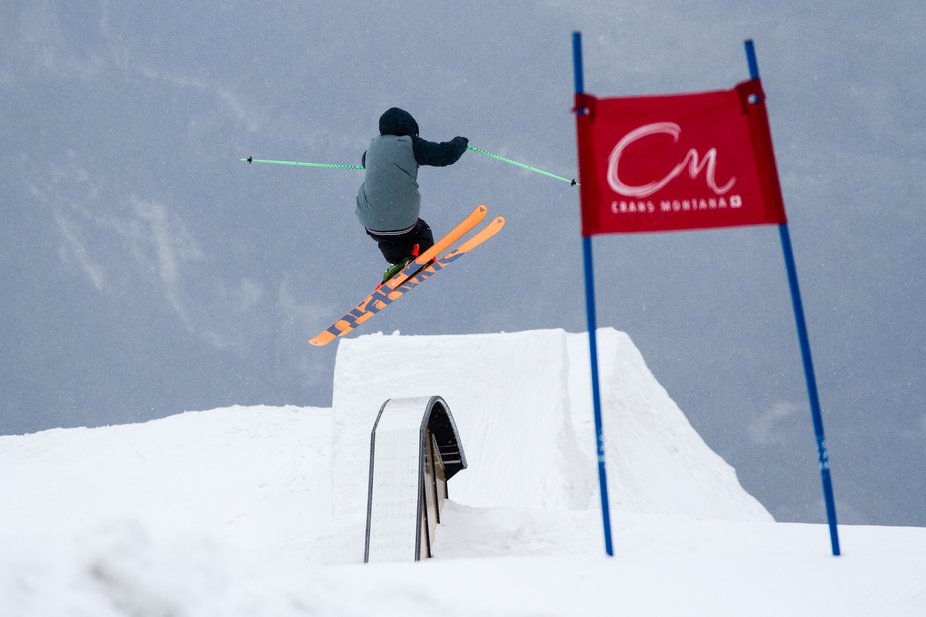 Gaping the rail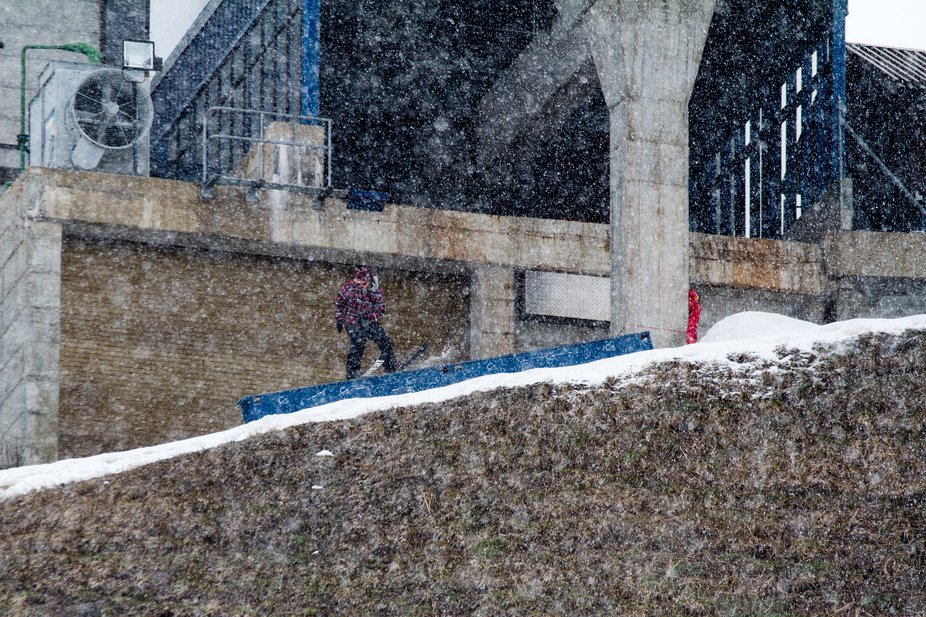 Laurent De Martin sliding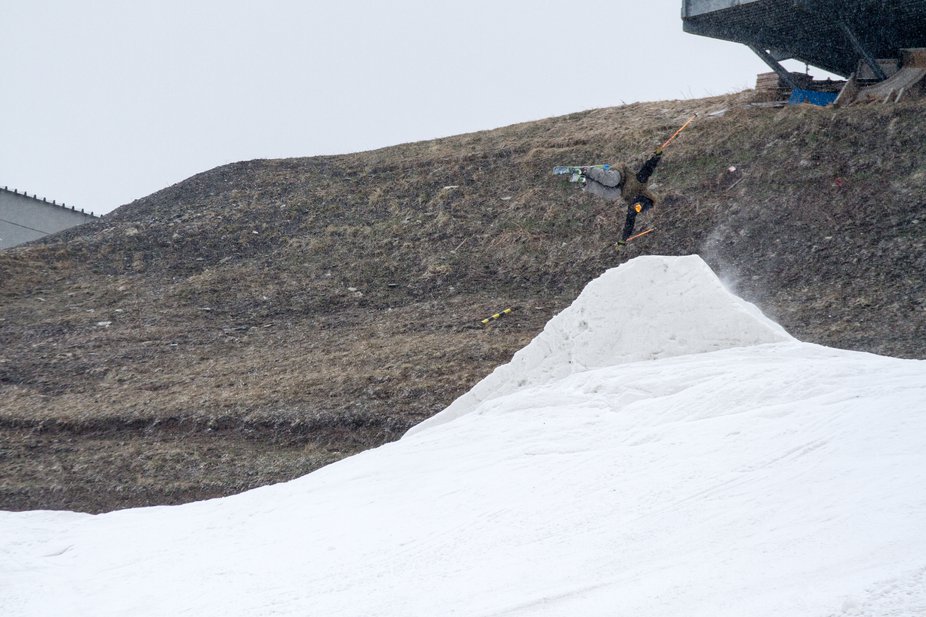 Alex Neurohr and a hand drag cork 3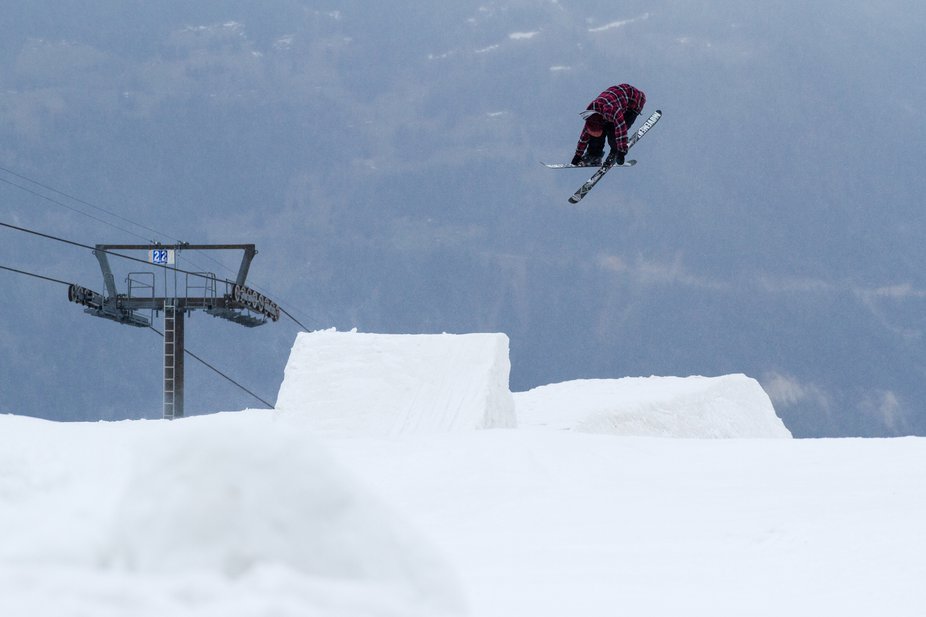 Laurent De Martin dropping into the pipe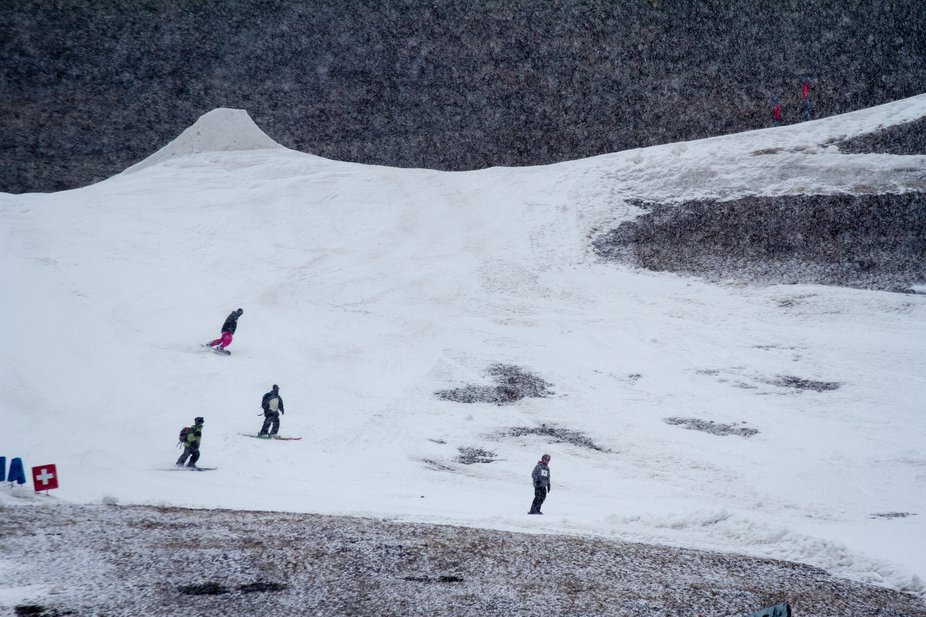 So much snow !!!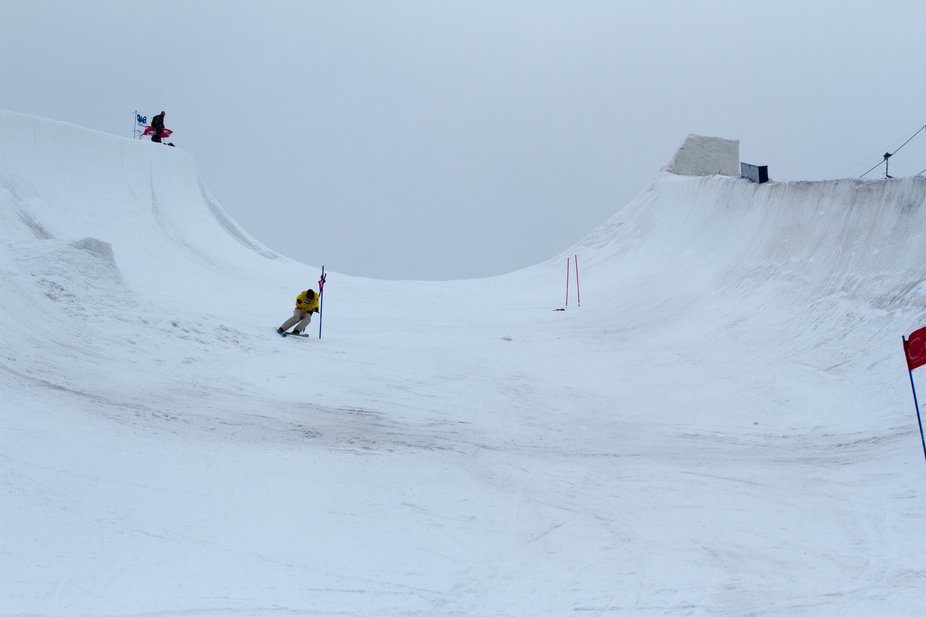 Racing down the pipe
And here are the videos filmed by Jules Guarneri :
Video from Fridays session
https://www.newschoolers.com/videos/watch/707751/Crans-Montana-Spring-Session---Day-2
Video from Saturdays session
https://www.newschoolers.com/videos/watch/707752/A-run-through-the-Crans-Montana-Banked-Slopestyle
Video from Sundays session