Interview by Jeff Schmuck
Hey guys, how was your week at X Games?
Colby: Pretty ridiculous. Jossi competed in three events and made a rap video with me at the same time (laughs), so I was just running around trying to get shots of him.
Speaking of which, let's get right to it. This past week during X Games, you guys wrote and recorded a rap song together and made a music video for it that you've just dropped, so tell us what it's all about.
Jossi: Well Colby hit me up three days before we were heading to X Games and asked me if I wanted to help him make a rap video during the event, so I was of course straight into it.
Colby: The song is called Ballin' Kind Of, and when we first started putting it all together we knew we wanted to do an original song as opposed to taking another song and doing a parody of it. We wanted to do our own thing.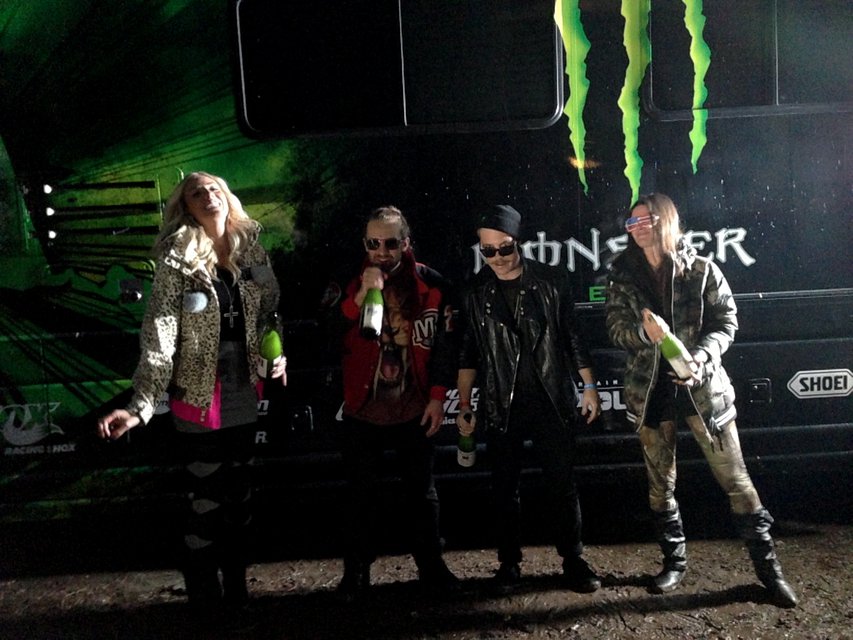 How did it all come together?
Jossi: Last Saturday we got a track from our friend DJ Largechild and started writing some lyrics to it, but the track didn't work well with the lyrics, so Colby went down to Denver and met up with Largechild on Sunday, found a track we liked, and then on Monday at 1 o'clock we started writing the song, and we had the track done and recorded by about 6:30.
Colby: And for the video, Monster had called me the week before and asked me if I wanted to do a video at X Games, so I said let's do it, and called up everyone I knew who could help: DJ Largechild, Josh Finbow, Jan Schuster, and everybody was in, so it just went super smoothly and we were able to make the track really fast, and then we started filming for the video on Wednesday during X Games. We had to work around Jossi's schedule since he was obviously really busy competing at the event, so we'd just figure out where we were going to do a shoot, he would show up, say his lines like a boss, and then go back to competing (laughs).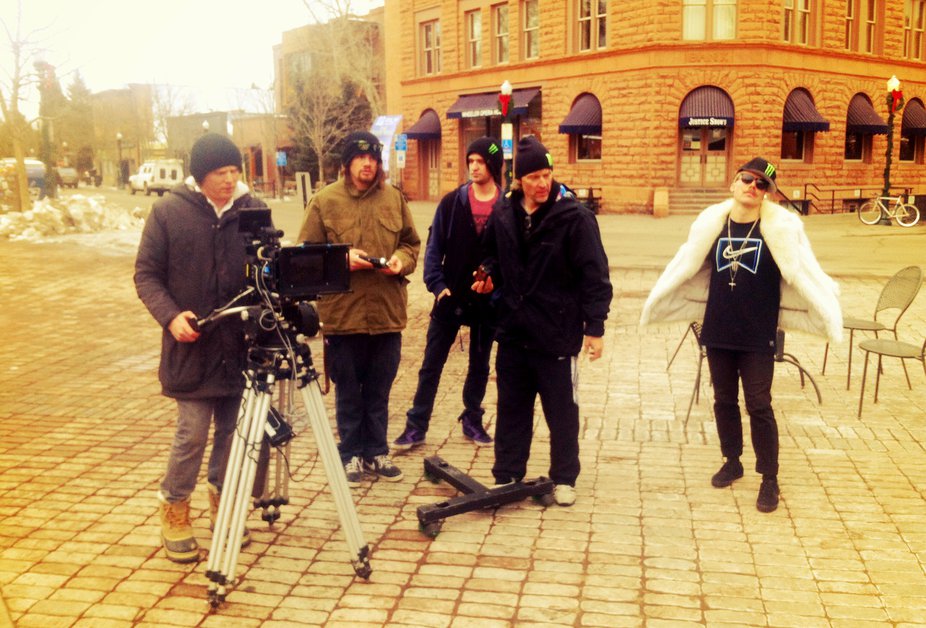 What made you decide to write and record the song, along with filming a music video for it?
Colby: I've wanted to make another rap video every since John Symms and I did My Friend is a Pro, and I wanted Jossi to be in it since he loves rap music and is always rapping at the top of his runs and everywhere we go (laughs).
Jossi: And ever since My Friend is a Pro I've really wanted to do a video with Colby like that too.
Speaking of which, would you consider this in some way to be somewhat of a follow-up to My Friend is a Pro, based on the humor aspect of the song?
Colby: Yeah. It's definitely funny, but it actually has less to do with skiing than My Friend is a Pro did. We wanted it to be really funny but we also wanted it to be a quality video that people would laugh at but that looked and sounded professional. With My Friend is a Pro we actually had a longer time frame to do it, but we recorded it on shitty little microphones that you would do a YouTube interview with, where with this one we didn't have a studio or anything, but we recorded it in a closet on a real microphone with blankets set up all around us. The big difference between this one and My Friend is a Pro though is with My Friend is a Pro we just ripped off a beat and made our own lyrics to it, where as with this one it's completely original. I've always wanted to do music, and have really wanted to make something that's my own as opposed to just copying or parodying someone else's stuff, because I think it makes it that much more genuine, and hopefully people will think it's better as a result.
Jossi: And as much as a funny joke as the song and video are, deep down I've always wanted to make a rap video (laughs).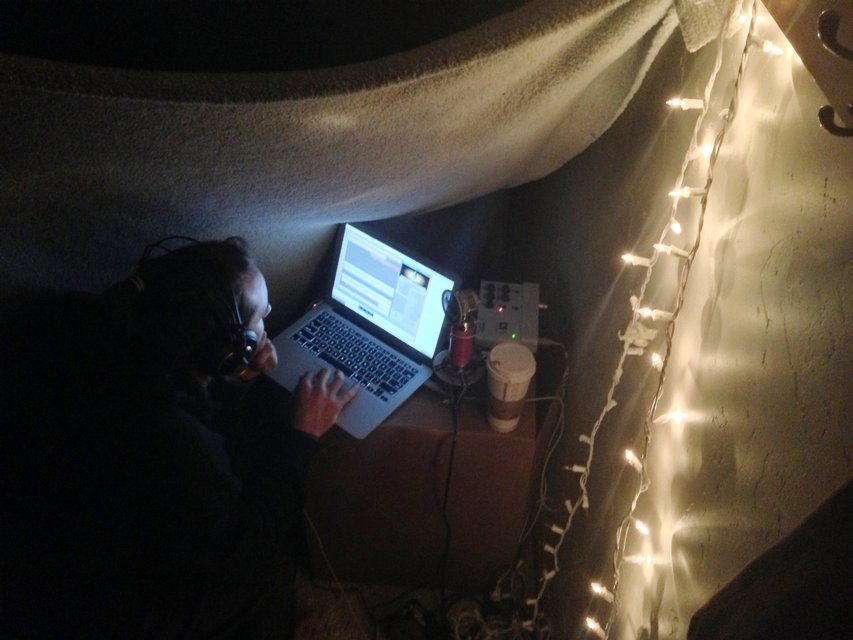 Are you guys planning on doing any more songs after this one?
Colby: I think so. We haven't really decided yet. If we do hopefully we'll have more time for the next one, because we made this song in basically two days and the video in three, all during X Games.
Which is pretty insane (laughs).
Colby: (laughs) Yeah it was stressful, but it was so much fun, and we had so much filming it.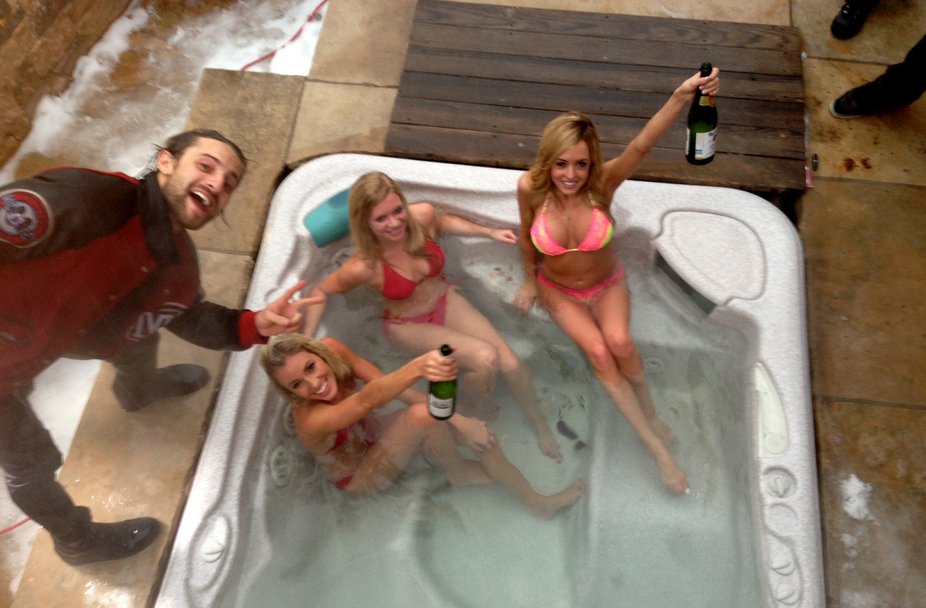 Talk about the live performance you did of the song during X Games.
Colby: That went pretty well. We had a good crowd there and we wanted to get shots of people bumping to the song for the music video, so we just got on stage and did it. DJ Largechild was playing that night so he just said "Come on stage and do it and we'll get some shots." So it actually worked out really well and it was super fun, and I think the crowd enjoyed it too. I was worried they weren't going to be able to understand the lyrics though, because a lot of the lyrics go along with the shots in the video.
Jossi: Yeah we pretty much wrote the lyrics knowing that we were making a music video, in that the lyrics were made for the shots we were going to film.
Is there anything else you'd like to add about this project that you want everyone out there to know?
Colby: Well I guess we would just like to thank Ryan Heartsfield from Monster for hooking it up, along with Paul Thacker, who hooked us up with his RV, which was really instrumental for the whole thing, and Josh Finbow and Todd Schlopy from Rotate Film Group and Jan Schuster from Mile End Media. A bunch of people really helped us out and this all came together really fast, so I hope you guys really like it.
https://www.newschoolers.com/videos/watch/606259/Ballin--Kind-Of
Ballin' Kind Of