Designed by Austrian pro snowboarders Martin Rasinger and Jocki Koeffler in cooperation with hollywood stuntmen. The 2005 Academy Award winning Precision Stunt Airbag is designed to envelope the rider, even on off-center hits. This feature serves to enhance the safety of stunt performers in falls from up to 200 feet. In other words, no matter how big you go your landing will be safer than ever before.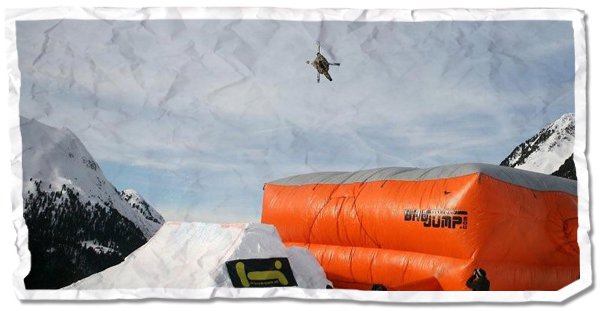 Campers will now be able to learn big tricks easier and safer. "Bagjump" isn't designed for beginners, it's designed for intermediate to advanced/pro riders looking to learn the of the big tricks they dream up, without getting worked. Because of the unique Chamber & Air Release Safety System you can go for any trick you can think of because it doesn't matter how you land.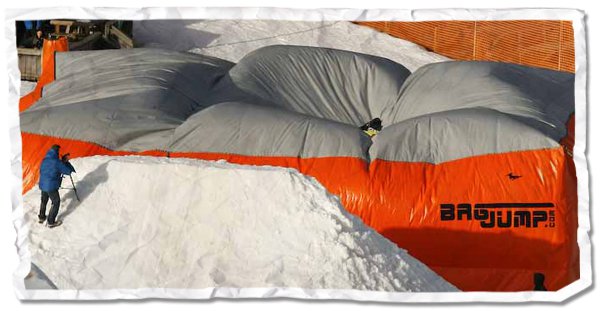 "Bagjump" will be set up on the glacier most days of the summer, so now there is a new and even better reason to come to Camp of Champions. No other summer camp has "The Bagjump". It's exclusively at the Camp of Champions.  Combine the BagJump with a park that no other camp can match and the decision on which camp to come to this sumemr should be a little easier.
Click on the word Bagump for more info.  Video of the bag in action is coming shortly. 
BAGJUMP