Well it has been a great start to the winter, and that means that on opening day Badlands is off to a wicked start! 
Mother nature sure has been kind providing us with unbelievable amounts of snow here in the east, and riding has never been better at this time of the year.   Remember where things were at last year?   Lets all give a big shoutout to LaNina and the beautiful white stuff its been bringing!
First off, Copper isn't the only place to ride a pipe, we've got one here and its open for business!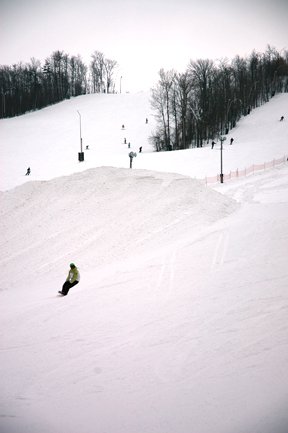 There is even a start on the pile of snow for the big hit bottom skiers' right of the park!  How sweet is that to have a beginning to this already?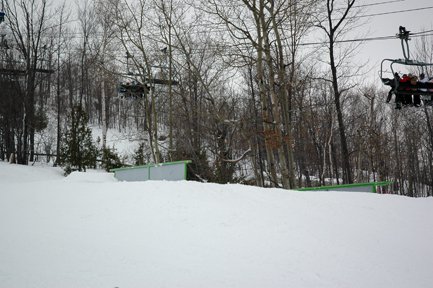 Its always key to get your jib on to iron out the kinks in early season riding.   These little flat bars are a perfect place to pop the cherry on your rail sliding season!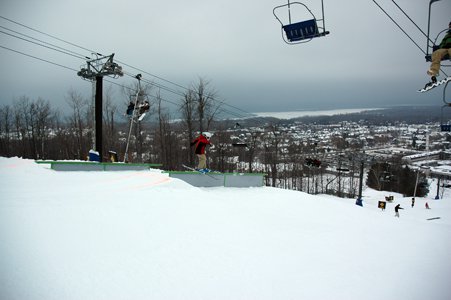 Classic rails from Blue.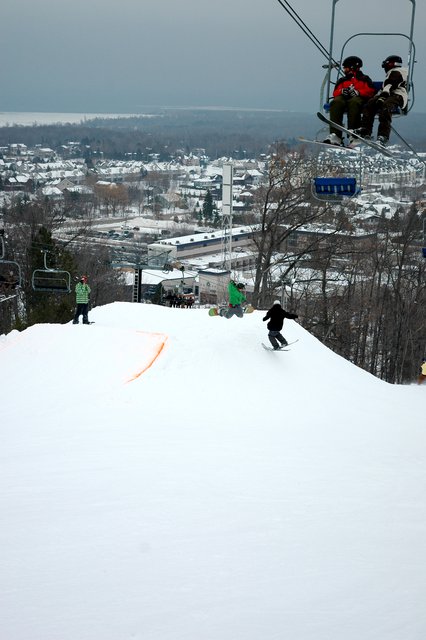 This little fun jump kind of deal is a blast for playing on.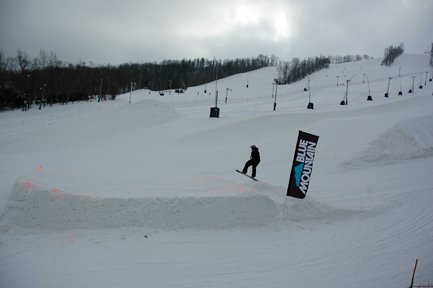 Just in case you want to get creative, there's the butter box going to meess around on.   Perfect end to a fun little jib run!
Always good to have a little jump with a nice long landing to hit.   Step-ups-R-us!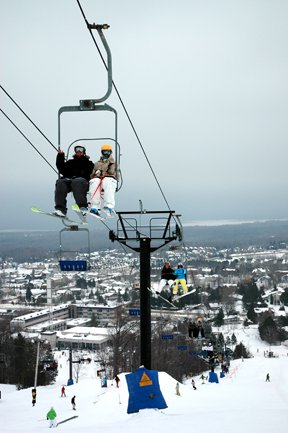 The first ride of the year on badlands chair is the best feeling ever... this chair makes the vibe here at Blue!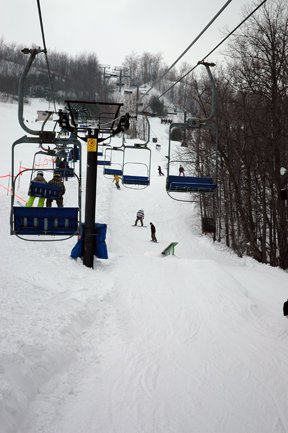 Little box action perfect for spinning off of!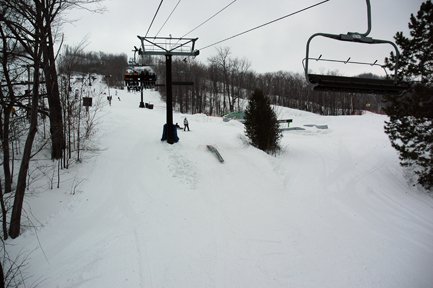 Check out the extra space there is to use now.... can you imagine the possibilities for this?
More features to the right of the pipe to come very soon, the park staff are hard at working getting things in the ground so you've got plenty to hit! 
Check back soon as we've got video on the way!