Forgot to post some pictures from Håtveits backyard the other day, here they are: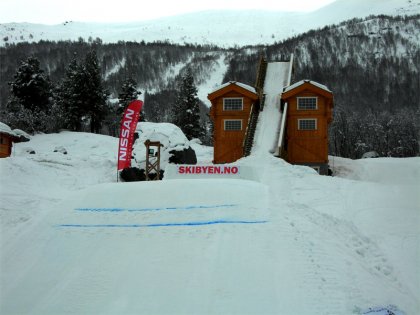 The jump, pretty slushy and hard to land the first day I was there, but it had fallen some snow for the next day, and the landing did settle a little more. I got to hit it switch too. I was pretty scared of doing it switch at first, but so fun when I did it.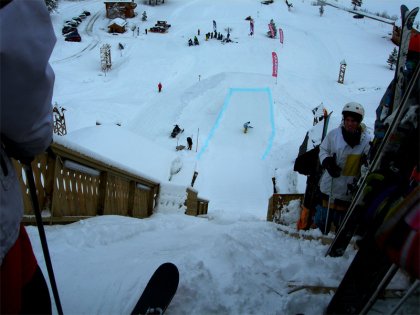 View from the top. I will not lie, I am scared of heights, YES, heights! This drop-in was not excatly medicine for my height-sickness. But a lot of fun.
And when we talk about backyard parks; I didn't want to be without it, so I made my own backyard jump. Take that, HAH!

Nothing much really, just a 25 m stepover.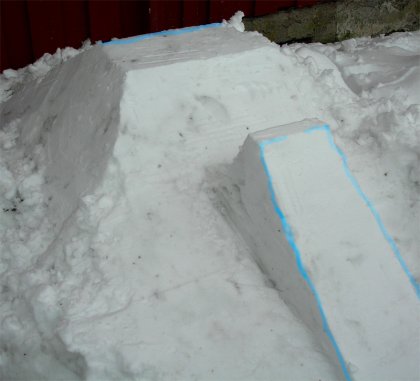 Well, not really. I wish I had one though.