The past week or so has proven more difficult to document these backflips than I had anticipated when the idea was conceived. Posted or not, I'm keeping them coming.
Today, Cody, and my two friends from CO (who called me last night to inform me about their unanticipated, but warmly welcomed, plans to be at my place by 11) Judd and Jon, jetted up to Brighton to catch some laps. We hiked out to a relatively safe wind-loaded face for some deep turns that enter into a jump zone we know. The weather was sub-par (for jumping at least; it was dumping!), but it was a blast.
Jon Hagenstein. Stalefish.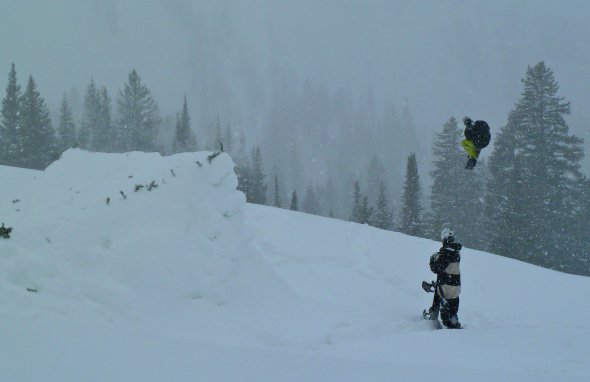 Me. Middle of my first Dub Backie attempt. (#8 & 9, it counts as two right?)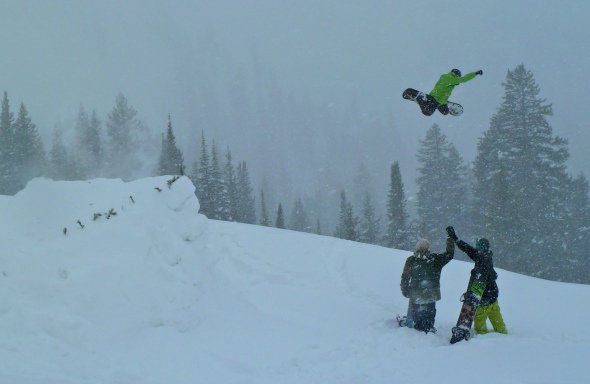 Method air. Jea! Jea!
I poached these pics from Cody's new blog: http://codybooth.wordpress.com/
This clip is from the last day out in Tahoe. Having the opportunity to see things that I otherwise wouldn't without a sled was a Chipotle burrito to my insatiable appetite for exploration and seeing new mountains. Thanks for the trip Saga!
not a backflip from corbin clement on Vimeo.